Greer's Blog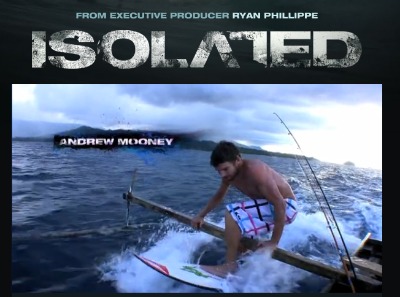 12.20.10
Orange County native Matt Meyerson is the producer of Isolated, a new surf documentary narrated by actor and Executive Producer Ryan Phillippe. The film tracks a handful of pro surfers as they go on a journey to Papua New Guinea where no surfers have gone before.
During their search for untouched reef breaks they find epic empty surf, meet indigenous peoples, encounter cannibalism and uncover governmental genocide—(which garnered an invitation to screen the film at the UN once it is complete). You can pre-order the exciting DVD here.
---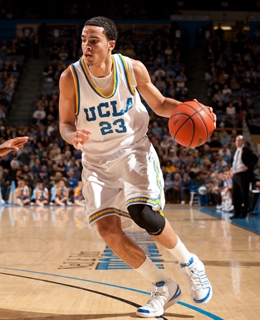 12.17.10
The 17th Annual John Wooden Classic will feature four of the nation's premier basketball programs, and tributes to legendary coach and humanitarian John Wooden Saturday at Honda Center in Anaheim. The game matchups for the one-day basketball doubleheader will feature: St. Mary's vs. Long Beach State (11:45 a.m.) and UCLA vs. BYU (2:30 p.m).
Party Suites are also available with completely furnished with leather sofas, cocktail tables and 42" plasma TVs. Experience great views and a tremendous atmosphere that can only be found in a luxury suite. Packages also include preferred parking. Click here for additional information about Party Suites. Click here for additional information about Party Suites Honda Center at 2695 E. Katella Ave. in Anaheim.
---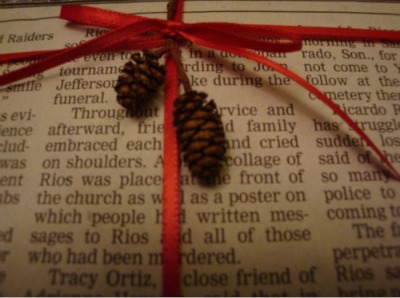 12.17.10
Join the Center for Living Peace for holiday-wrapping session Saturday from 1 to 3 p.m. where you can learn to create beautifully wrapped gifts with unexpected, easy-on-the-earth materials.
Did you know that if every family in the U.S. chose to wrap just three gifts with reused materials, it would save enough paper to cover 45,000 football fields? So bring three gifts to wrap! Class costs $12 per person or $10 each for families/groups of three or more. Sign up now to reserve your space. Class takes place at the Center for Living Peace in the University Shopping Center. 4139 Campus Drive, in Irvine. 949.854.5500.
---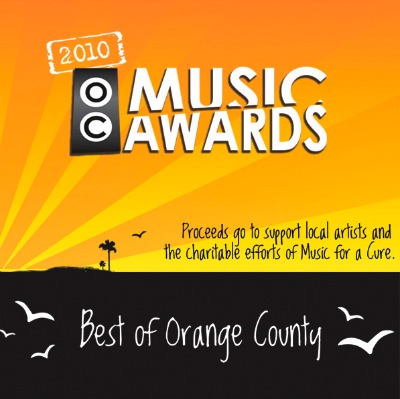 12.14.10
Heading to Best Buy for some holiday shopping? Don't forget to pick up a copy of the 2010 OC Music Awards Best of Orange County compilation CD proudly displayed in support of local music at each check out register. It makes a great stocking stuffer or under the tree item.
The comp features 14 tracks from 2010 Award recipients, including Sugar Ray, Atreyu, Thrice, Free the Robots, Dusty Rhodes and The River Band and BLOK to name a few.
A portion of sales from the compilation benefit Music for a Cure http://musicforacure.org/, the Awards official charity, furthering its efforts to provide music therapy programs at children's hospitals. You can also download the comp online here.
And this is way cool news for young musicians, for the first year ever OC Music Awards have added a "Best Youth" submission based category. Bands with the majority of members16 years old and under or solo artists (16 and under) can submit online (for free of course) by Dec. 31 and enter to the win the category title. Here's a link to the submission page.
---
More Greer