Greer's Blog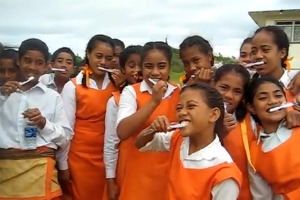 11.07.11
Join Joanne Artman Gallery in Laguna Beach on Thursday from 6 to 8 p.m. for an evening of food, wine, music and art benefiting Global Grins, an Orange County based non-profit that delivers toothbrushes to impoverished and disadvantaged people all over the world. It's improving the health and self-esteem of others who wouldn't have the means to afford a basic toothbrush—many will be receiving one for the first time. Global Grins was founded by Todd and Joselyn Miller, a Laguna Beach couple who traveled the world, and were moved by smiles they encountered everywhere.
Giving as little as $1 will supply a family of five each with a new toothbrush, and a $100 donation is enough to provide toothbrushes to 500 people living in a village. At the event, you can meet artists James Verbicky and America Martin. Also, enjoy live music, food, and wine. Tickets cost $25 each. Purchase tickets by calling 949.510.5481.
Joanne Artman Gallery is at 326 North Coast Hwy in Laguna Beach.
---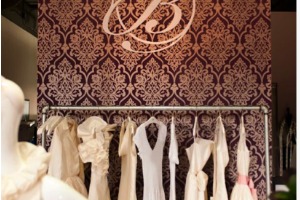 11.07.11
B Bride, A Bridal Style Lounge, which recently moved to a larger boutique within South Coast Collection in Costa Mesa, is hosting a "Taste of Boudoir: A Girls' Night Out" on Wednesday from 6:30 to 9 p.m. Owner, Summer Giaquinta is planning a fun-filled night giving tips on tasteful ways to bring sexy back. The event is filled with sips and sweets, sassy snap shots, as well as trousseau and accessory trunk shows featuring various bridal and boudoir vendors. Opportunity drawings include chances to win lingerie, jewelry, and a private boudoir shoot with full hair and make-up services.
Participating sponsors include Design Visage, Jen Johnson Boudoir, Copper Willow Paper Studio, Sheila Kelley's S Factor, Briana Rene, Itty Bitty Sweets, Neuro, D Park Photography, Duchess Catherine Jewelry, Dolly's Cotton Candy, Candee by Sandee, Atmosphere Entertainment, Classic Party Rentals and more. RSVP to b.bridestudio@gmail.com.
At South Coast Collection, 3321 Hyland Ave., Suite G-2 in Costa Mesa. 949.698.3525.
---
11.04.11
We were super excited when Le Pain Quotdien opened at Fashion Island in Newport Beach. Now you can bring the intoxicating smell of fresh baked bread into your home with their bread baking classes!
The classes, offered every Tuesday and Saturday evening at 5:30 p.m. will cover the 10 steps of basic bread making and the expert bakers at Le Pain share the secrets using hands-on techniques.
The three-hour classes will be lead by Head Baker Jonathan Enh and are $55 each. Each class is limited to six students can can be booked online here.
---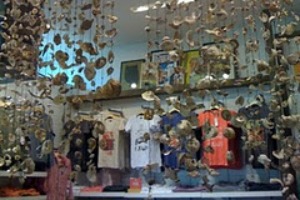 11.04.11
For one day only, you can save big on top-quality interior design items including home furnishings, art and accessories in Newport Beach.
The Designer Flea Market is Saturday from 9 a.m. to 2 p.m. at the Cove. Confirmed designers include Steve Jones of Bettershelter, Amanda Malson and Jolene Huitt of Domicile Interior Design, Vanessa De Vargas of Turquoise, Jim Olarte The Modern Beachcomber, Jeff Trenschel, Corey Gash Artisan Craftsman, Natalie Umbert of Atelier Natalie Umbert, Keri Shrimpton of Keri Shrimpton Design, Sabina Vavra of Madison West Interiors, Molly Wood of Molly Wood Garden Design, Julie Thigpen of Modern Chic Home, Typhanie Peterson of Typhanie Peterson Design and Brittany Stiles of Brittany Stiles Interior design.
Plus, guests that arrive before 11 a.m. will receive a free cup of coffee from Kean Coffee.
Free admission and lot parking is available in the area.
The Cove is located at 410 W. Coast Hwy. in Newport Beach.
---
More Greer