Greer's Blog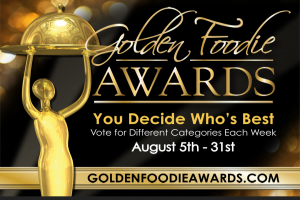 09.05.12
Congratulations are in order for the final top 3 nominees in the Golden Dine Out categories! The winners will be announced at the Golden Foodie Awards on Sept. 30 at the Fairmont Hotel in Newport Beach. And the nominees are...

Best Seafood
Bluewater Grill in Newport Beach and Tustin.
House of Big Fish and Ice Cold Beer in Laguna Beach.
Scott's Restaurant and Bar in Costa Mesa.

Most Delicious Dessert
Ralph Brennan's Jazz Kitchen in Anaheim for their Double Chocolate Bread Pudding.
Savannah Chop House in Laguna Niguel for their Tres Leches Cake.
The Matador Cantina in Fullerton for their Cookie Fundido.

Best Sushi
Hamamori Sushi in South Coast Plaza in Costa Mesa.
RA Sushi in Huntington Beach and Tustin.
Riptide Sushi in Mission Viejo.

Best Happy Hour
Brasserie Pascal in Newport Beach.
K'ya Bistro in Laguna Beach.
Scott's Restaurant and Bar in Costa Mesa.

Excellent Service in the Casual Dining
Bruxie in Orange, Brea, and Rancho Santa Margarita.
The Counter in Irvine and Newport Beach.
Mi Casa in Costa Mesa.

Best Interior Design
The Ranch Restaurant & Saloon in Anaheim.
Cucina Enoteca in Irvine.
Charlie Palmer's at South Coast Plaza in Costa Mesa.

Best Restaurant Branding
AnQi by Crustacean at South Coast Plaza in Costa Mesa.
R+D Kitchen at Fashion Island in Newport Beach.
Wahoo's Fish Taco in Costa Mesa, Orange, Newport Beach, Santa Ana. Huntington Beach, Tustin, Laguna Beach, Aliso Viejo, Mission Viejo, Lake Forest, Yorba Linda and Fullerton.
---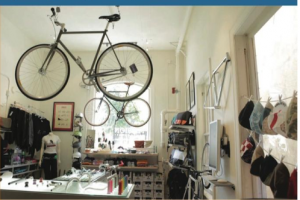 09.04.12
Cinema Orange Summer Film Series continues Thursday at 7:30 p.m. with the screening of the documentary, "Design & Thinking" at the Orange County Museum of Art in Newport Beach. The film takes an inside look at how corporations, entrepreneurs, change-makers and designers react to fundamental changes in society.
The film screens at sunset, approximately 8 p.m., and the Flip Truck will be onsite from 7:30 to 9 p.m. Cinema Orange, an off-shoot of the Newport Beach Film Festival spotlights indie films about art, architecture, innovators and culture shapers.
Films are free with admission to the museurm. 850 San Clemente Drive in Newport Beach. 949.759.1122
---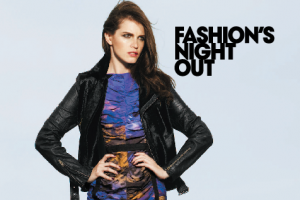 09.04.12
Fashion's Night Out is taking off at Saks Fifth Avenue South Coast Plaza on Thursday from 6 to 9 p.m. Hosted by Dream Guild of JDRF Orange County you can enjoy a killer evening of fashion filled with cocktails, hors d'oeuvres, runway show, interactive photo lounge, beauty bars and tons of fabulous giveaways to support JDRF. 10% of evening sales will go towards JDRF. Hors d'oeuvres will be provided by Quattro.
To RSVP, call 714.540.3233, ext. 210.
---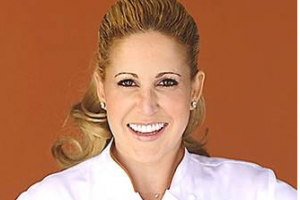 08.31.12
Next week's festivities at Style Week Orange County won't just be about fashions, on Wednesday a Restaurant Rave will be celebrated at Irvine Spectrum Center. The second annual food frenzy combines entertaining cooking demos from Chef Jamie Gwen, and complimentary tastes from casual and fine dining restaurants.
Beginning at 7 p.m. at the Giant Wheel Court, enjoy samples from Paul Martin's American Grill, Dave & Buster's, Red Robin Gourmet Burgers, The Veggie Grill, and more. You can make the evening a food tour, starting with honey glazed walnut shrimp at Capital Dim Sum – Seafood– Bar, or order some classic pizza and pasta at Pizza
Kitchen, or a gyro at Luna Grill.
Finish off the evening with sweets from a Golden Foodie award winning Golden Velvet Cupcake from Casey's Cupcakes. Restaurant Rave is just part of the dozens of fashion shows, in-store events, designer appearances from Style Week Orange County at Irvine Spectrum Center and Fashion Island from Sept. 5 – 8.
---
More Greer