Greer's Blog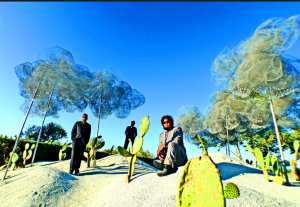 03.08.13
We can't wait for the OC Music Awards celebration on Saturday night at the City National Grove of Anaheim. There are just a few tickets left so hurry and get them, the show always sells out.
You can still attend a free VIP pre-awards show party from 6 to 9 p.m. on tonight at Orange Coast Fiat in Costa Mesa. The World Famous KROQ and OC Music Awards invite you enjoy complimentary Wahoo's Fish Tacos, a special Bud Light bar, free swag courtesy of Ernie Ball, OCMA, and KROQ, and a special performance from 2012 OC Music Awards Best Live Acoustic winners Allensworth. The event is free to attend with RSVP to rsvp@ocmusicawards.com.
OC Fiat is at 2524 Harbor Blvd. in Costa Mesa. 714.445.7573

---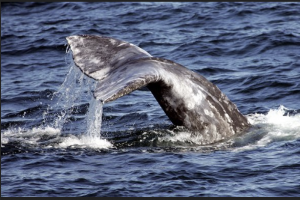 02.28.13
Join the 42nd annual Dana Point Festival of Whales celebrated over two weekends, March 2-3 and 9-10. The event celebrates the return of the once-endangered California Gray, and it brings more than 100,000 visitors from around the world hoping to catch a glimpse of the migrating whales.
If you want to see them it's best to visit the Headlands Conservation Park that includes a public trail system spreading over 3 miles and linking all the parks and viewing spots. For a detailed list of events such as arts and culture, clam chowder cook-off, BBQ's, concert, races, classic car show, fishing clinic for kids, lectures and more visit here.
34675 Golden Lantern in Dana Point.
---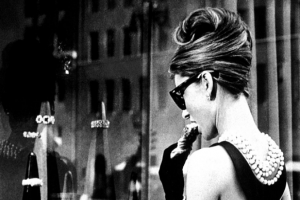 02.26.13
An Evening with MANCINI is a must attend benefit gala in support of the Philharmonic Society of Orange County on Saturday, March 2, at 6 p.m. at Segerstrom Center for the Arts, Samueli Theater. Chaired by Marta Bhathal and Marsha Anderson,
An Evening with MANCINI is a musical tribute to legendary Academy Award-winning film composer Henry Mancini, best known for iconic works such as "Moon River" from the film Breakfast at Tiffany's, "Days of Wine and Roses" and the jazz-idiom theme to The Pink Panther film series.
Party attendees will enjoy a cocktail hour with hors d'oeuvres, followed by an elegant dinner catered by Patina, and will be treated to an exciting vocal performance by two-time Grammy-nominated recording and concert artist Monica Mancini. Monica, daughter of Henry Mancini, will perform a revue of her father's best-known works, complemented by film highlights and a live band. Proceeds from the evening will benefit the Philharmonic Society and its nationally recognized Youth Music
Education Programs. The gala is generously sponsored by Mikimoto, the originator of cultured pearls since 1893.
A brief live auction will take place immediately following the dinner, featuring a limited selection of items and one-of-a-kind experiences, as well as Fund a Need that will putting much-needed instruments in Orange County schools. Offered at no charge to parents, students or schools, the Philharmonic Society's Youth Music Education Programs have supplemented music education in Orange County for more than 50 years.
Tickets start at $1,000 for the gala. For more information, visit http://www.philharmonicsociety.org/Events/?i=533
---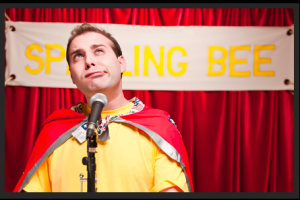 02.25.13
Fancy yourself a gifted speller? Well, here's your chance to test your spelling skills (publicly no less) and possibly raise $1,000 for your favorite charity.
My multi talented food writing friend Dave Lieberman of OC Weekly's Stick A Fork In It and I will be entering the $1,000 National Adult Spelling Bee Sunday at 4:30 p.m. in Long Beach. I hope to come home with $1,000 for Jack and Milly, the two students in Kenya that I'm helping put through college in Nairobi and Dave would like to hand over a check to the National Multiple Sclerosis Society to support its efforts in finding a cure.
This will be my second go at this contest, and I won Spelling Bees in elementary school, so why not? And you can compete against me too.
The entry fee costs $25 or $30 at the door. As long as you're at least 16-years-old, you're in. The winner will receive $500, and your favorite nonprofit organization, school, or church will receive $500.
For entry form, words to study, etc. check online at Justin Rudd's National Adult Spelling Bee.
At Bay Shore Church at 5100 E. Toledo in Long Beach. See you then!
---
More Greer