Greer's Blog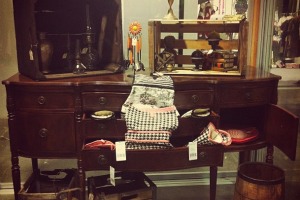 01.20.12
OC Mart Mix is a chic retail destination in Costa Mesa, within the South Coast Collection that just keeps getting better each day. And now, it's expanding and celebrating the opening of its Phase II Saturday from 3 to 6 p.m. Stop by to shop, eat, drink and greet new store owners at Organic to Green, Savory Spice Shop, Bauble, K Cee Boutique, Heirlooms and Hardware, Smocking Birds, The Pantry and Eva's Trunk. You can even enter to win a basket full of goodies. Just RSVP at yes@theweddingpantry.com.
OC Mart Mix is a marketplace for gourmet foods, coffee and wine with more than 30 shops under one roof and purveyors of all things good. The Mix is at 3313 Hyland Ave. in Costa Mesa.
The Mix Hours is open 11 a.m. to 6 p.m. Tuesday to Friday; 10 a.m. to 6 p.m. Saturday; noon to 5 p.m. Sunday; closed Monday. We Olive and Wine Bar hours open from 11 a.m. to 8 p.m. Tuesday and Wednesday; 11 a.m. to 9 p.m. or later Thursday to Friday; 10 a.m. to 8 p.m. Saturday; noon to 5 p.m. Sunday. Portola Coffee Lab is open 6 a.m. to 9 p.m. Monday to Friday; 7 a.m. to 9 p.m. Saturday; and 8 a.m. to 8 p.m. Sunday.
---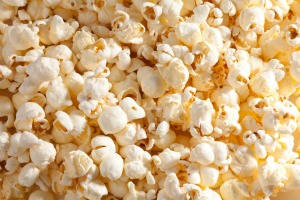 01.17.12
Free popcorn will be popping for all shoppers at the Orange County Market Place in Costa Mesa Saturday and Sunday from 10 a.m. to 3 p.m. in honor of its 5th Annual National Popcorn Day Celebration Weekend. And Kaptain Kernel will be performing from 10 a.m. to noon with his popcorn hi-jinks turning kernels into popcorn from his magic bag, followed by a nine foot stilt walking popcorn bag from noon to 2 p.m.
At The Orange County Market Place nearly 1,000 vendors offer a great mix of merchandise and services at terrific values. Choose from produce, gourmet foods to go, arts and crafts, hair salons, food concessions and much more. All events are free with admission, which is $2 for ages 13 years and older. Children 12 and under are free.
Orange County Market Place is at 88 Fair Drive, at Orange County Fairgrounds in Costa Mesa. For more information, call 949.723.6660 or visit ocmarketplace.com.
---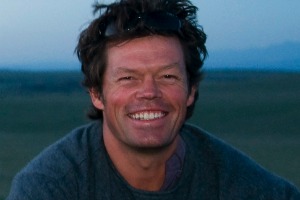 01.17.12
The Newport Beach Central Library continues its outstanding authors program, giving locals a chance to meet and hear speakers share their extraordinary stories and work.

Next up in the program meet National Geographic photographer and author Peter McBride of "The Colorado River: Flowing through Conflict" on Thursday, Jan. 26 at 7 p.m.

He will be sharing his incredible documentary work on the Colorado River with a stunning slide show and a lecture.
Seating is limited to 200. Parking is available at Central Library or across the street in the Corporate Plaza lot. A suggested donation cost $10.
Other highlights from upcoming library speakers include " The New Hollywood" on Wednesday, Feb. 22 at 7 p.m. with Robert D. Kline. The evening is perfect for film buffs who can meet producer, director and former studio exec Kline as he gives behind the scenes stories of Hollywood, while showing clips from this year's Academy Award nominees. The evening includes a wine reception too. Tickets cost $20 for general; and $15 for Foundation members.
On Friday, March 2 at 7 p.m don't miss acclaimed tech journalist and Google expert, Steven Levy at "Glimpse into the Googleplex." Levy is the author of "IN THE PLEX: How Google Thinks, Works, and Shapes Our Lives" and he'll reveal the company's story from it's incredible influence and ambition, to some of its faux pas. Tickets cost $55 for general; and $40 for Foundation members. For more information, call 949.548.2411 or email events@nbplfoundation.org or visit nbplfoundation.org.
---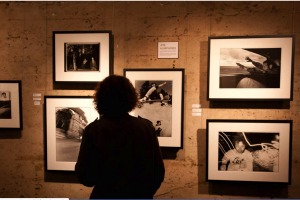 01.13.12
Skateboarders and fine art photography enthusiasts will love the current "Still Life with wood" show at AR4T Gallery in Laguna Beach through Sunday, Jan. 22. The show features spectacular skateboarding shots from Grant Brittain, Dave Swift, Miki Vuckovich, Jon Humphries, James Cassimus, and Attiba Jefferson.
All photographs are signed and framed and more affordable images are available from each participating photographer.
Open 3 to 8 p.m. Wednesday through Saturday.
AR4T Gallery is at 210 North Coast Hwy. in Laguna Beach.
---
More Greer