Greer's Blog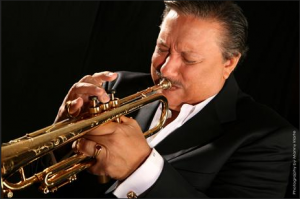 07.19.12
The Grand Del Mar in San Diego is giving away a pair of VIP tickets to "Summer Concerts At The Grand" to one lucky Greer's OC reader. The winner can select the summer concert of their choice happening each Sunday at 7 p.m. through Sept. 2. We'll announce winner on Friday. Just like us on Facebook.
On, Sunday, July 29- ARRIVAL from Sweden, performing the music of ABBA; on Sunday, Aug. 5- Six-time Grammy Winner Arturo Sandoval, one of the world's top jazz trumpeters, as well as a renowned classical artist, pianist and composer; on Sunday, Aug. 12- Keiko Matsui, a noted keyboardist and composer; on Sunday, Aug. 19- Mindi Abair and Friends, featuring the famed singer and saxophonist Mindi Abair and jazz guitarist Jeff Golub and vocalist/guitarist David Pack; and on Sunday, Aug. 26- Patrizio Buanne, an Italian singer/songwriter with a decidedly romantic bent; and on Sunday, Sept. 2- Steve Tyrell, the Grammy award-winning vocalist best known for his Sinatra-esque take on the classics.
---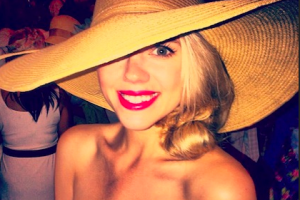 07.18.12
Today is opening day of Del Mar racetrack and in celebration of the racing season, Spa Gregorie's three locations (Newport Beach, Rancho Santa Margarita or Del Mar, across from the racetrack) are offering a special spa service. Through September, Spa Gregorie's is offering the ultimate treatment trio—The Trifecta that includes a 1-hour facial, a one-hour massage of your choice, and a signature manicure or blowout (or men's haircut).
Cost is $185 (Regular Price: $248). More information can also be found at http://www.spagregories.com. 
---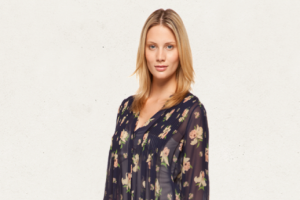 07.17.12
Understated chic and Southern California lifestyle defines Joie (pronounced juh-wa, and meaning "joy" in French) and its first West Coast boutique just opened at Fashion Island. Joie is the go to line for women looking for internationally inspired casual apparel made for comfort out of luxurious fabrics. Choose from silk georgette sheer blouses, silk shorts with slant pockets, novelty sweaters, long sleeve linen tunics, silk maxi dresses, and leather motorcycle jackets.
The boutique carries all of Joie's modern and vintage influenced collections including Joie, Joie Soft (luxuriously soft tees, tanks, cardigans and dresses) Joie A La Plage (signature beach items for vacations and travels), Joie Shoes and Joie Handbags.
Open 10 a.m. to 9 p.m. Monday through Friday; 10 a.m. to 7 p.m. Saturday; 11 a.m. to 6 p.m. Sunday. At Fashion Island, adjacent to Atrium Lawn, in Newport Beach. For more information, call 949.759.0472.
---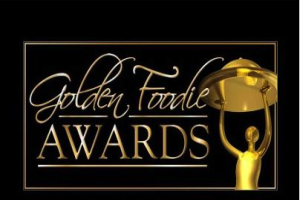 07.17.12
Congrats Fast Food Maven, Cathy Thomas Cooks, and DiaryOfAMadHungryWoman you are the Golden Foodie Awards top 3 nominees for favorite Orange County Food Blogs. The winner will be announced on Sept. 30 at the Golden Foodie Awards night gala at the Fairmont Newport Beach on Sunday, Sept. 30.

Voting resumes again on Aug. 5 that we will announce that week. There are nearly 30 categories of awards that recognize culinary excellence including Best Mexican, Italian, Seafood, Sushi, Indian, and Vegetarian restaurant; Best Steak, Burger, Pizza, Taco, Dessert, Wine List and Beer Menu and many more.
For a list of upcoming events, tickets to the awards gala, and more, visit http://www.goldenfoodieawards.com/
---
More Greer