Greer's Blog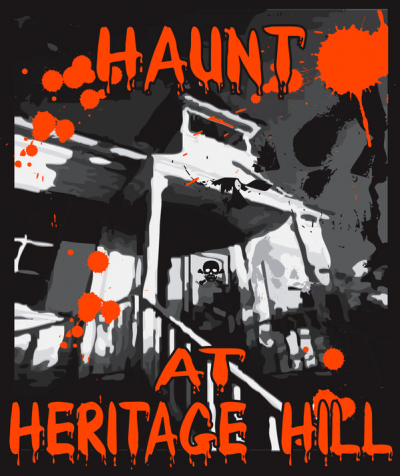 10.21.10
You can go back in time to 19th century Saddleback Valley at Orange County's first historical park, Heritage Hill in Lake Forest. It's beloved for its seasonally inspired, festive events throughout the fall and winter. It just doesn't get much better for an ideal backdrop for holiday inspiration than four fully restored and furnished
historic buildings on four acres of manicured.
And tonight and Saturday Heritage Hill is going all out with Halloween festivities.
At the return of the annual Haunt at Heritage Hill from 5 to 10 p.m. tonight dare to enter the "Back Woods" Scare Zone, the Haunted School House and the treacherous Maze. Watch cult classic fright movies on the big screen in the Wagon Wheel Corral and enjoy seasonal live music and entertainment. Costs $4 adults, $3 kids ages 3-12. Parking is free. (Recommended for 13 years and up.)
On Saturday from 5:30 to 8:30 p.m. Heritage Hill welcomes the annual autumn Harvest Festival. A full evening of Halloween-inspired family activities are planned, including a costume parade, live entertainment and trick or treating throughout the park. Costs $4 adults, $3 kids ages 3-12. Parking is free.
Heritage Hill Historical Park is at 25151 Serrano Road, in Lake Forest.
949.923.2230 or 949.461.3450
---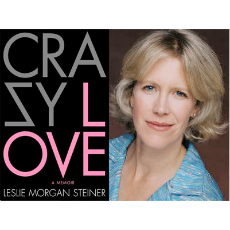 10.20.10
Human Options' annual fall fundraiser luncheon is happening tomorrow at noon at the Balboa Bay Club featuring Leslie Morgan Steiner, author of the New York Times best-seller, "Crazy Love."
Leslie will tell her terrifying journey of true love turned violent and how she escaped and rebuilt her life. All proceeds from the event will support Human Options' mission to help battered women, their families and the community break the cycle of domestic violence.
Bring gently used shoes, handbags and accessories to the event for the organization's Classy Seconds boutique in Costa Mesa and you'll be eligible for a drawing to win either a Saturday night stay and Sunday brunch at the Balboa Bay Club or a Nurture Yourself package including a Day of Beauty at LeVisage Day Spa and six, one-hour personal training sessions with Bice Fitness Center. Tickets for drawing cost $20 each or six for $100.
Registration begins at 11 a.m.; program starts at noon. Individual luncheon tickets cost $150.
The Balboa Bay Club is at 1221 West Coast Highway in Newport Beach. 949.737.5242, ext. 318 for tickets or further information.
---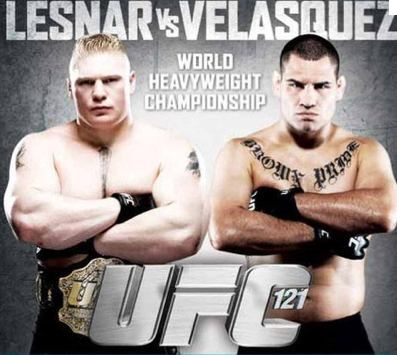 10.18.10
The Ultimate Fighting Championship series returns to Anaheim at the Honda Center Saturday at 5 p.m. for the biggest fight of the year: UFC 121: Lesnar vs. Velasquez. Reigning UFC Heavyweight Champion Brock Lesnar referred to as the baddest man on the plant will attempt to successfully defend his title for a third-consecutive time, this time against unbeaten Cain Velasquez, who is looking to take Lesnar's belt, live from the Honda Center.
The much anticipated fight card also features the light heavyweight match-up between the so-called "Huntington Beach Bad Boy" Tito Ortiz and his former "The Ultimate Fighter" protégé, Matt Hamill.
You can find out some lesser-known facts about Tito in our 20 Q's. He told us about his dream day in OC, his biggest fear, and even what's his most prized possession.
Welterweight star Jake Shields also makes his long-awaited UFC debut against perennial contender Martin "The Hitman" Kampmann. Also featured is an exciting welterweight matchup as Diego Sanchez battles Paulo Thiago, rounding out the main card is about pitting rising heavyweight star Brendan Schaub against veteran contender Gabriel Gonzaga.
You can purchase tickets here and find out more information here. E. Katella Ave. in Anaheim. 714.704.2500.
---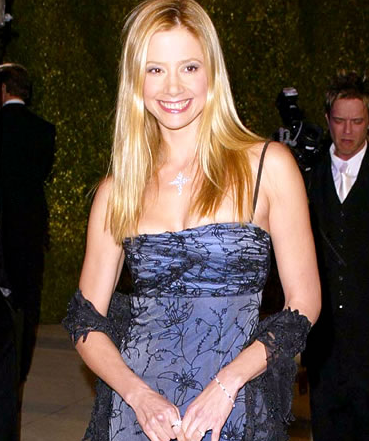 10.15.10
This great news just came in—two more special honorees were added to the inaugural Anaheim International Film Festival awards night celebration on Saturday! Academy Award-winner Mira Sorvino will be receiving the first Anaheim Film Honors Spotlight Award; along with the big-hearted Bruno Serato, owner of Anaheim White House and philanthropist.
Mira Sorvino will be receiving the award for her work and performance on Jon Gunn's "Like Dandelion Dust," which will screen at UltraStar Cinemas at Anaheim GardenWalk on Saturday at 4 p.m.
Serato will receive the AIFF Humanitarian Award for his extraordinary contributions to the Anaheim/Orange County community. For more than five years, Serato has fed underprivileged children gourmet pasta every night without fail. For a complete list of presenters and honorees check here.
You can attend the The AIFF Awards Night Celebration Saturday, complete with a exclusive red carpet experience at Disney's Grand Californian Hotel & Spa. The dinner and awards presentation will end with a VIP showing of "World of Color," the new nighttime water spectacular at Disney California Adventure Park. Tickets are now on sale. To purchase, please visit http://www.anaheimfilm.org or www.ultrastarmovies.com.
---
More Greer