Greer's Blog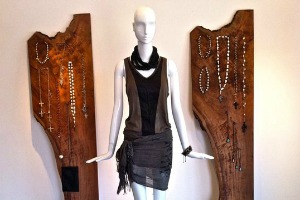 10.28.11
Take a little time for yourself this weekend and visit the pre hallow's eve sale at Fetneh Blake Red.
From only 11 a.m. to 3 p.m. this Sunday, the fashionista's secret spot on Pacific Coast Highway is having a spooky sale with 30% to 40% off incredible fashions.
While the kids are filling their pillow cases with nugget, caramel and butterscotch, head on over to Fetneh Blake and arm yourself with a mimosa and a mask. Some items will be marked trick and others treat so shop if you dare!
RSVP to reserve your spot by emailing fetnehblakestore@gmail.com.
Fetneh Blake Red is located att 1476 South Coast Highway in Laguna Beach.
---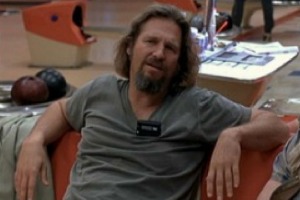 10.28.11
Abide in The Dude at a kosher reception for the Lebowski Fest at the Orange Coast College on Monday at 6 p.m. Poster artist Bill Green who created "The Big Lebowski" film poster will be the guest of honor at "Across the Sands of Time," an exhibit of 40 posters from Lebowski Fests traveling across the country for the last decade.
The festivals celebrate all things Lebowski from the classic Coen Brothers' film. The exhibit is open from 8:30 a.m. to 10 p.m. Monday through Thursday through Nov. 10, and on Fridays by appointment by calling the Visual and Performing Arts Division Office at 714.432.5076. Admission is free.
At Orange Coast College's Student Project Space, 1st floor, Art Center. Metered parking is available in Lot D, Merrimac Way between Fairview and Harbor in Costa Mesa.
---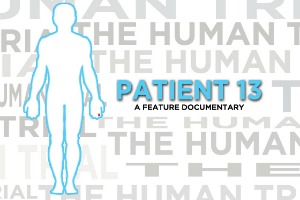 10.26.11
Chances are you know someone who has diabetes or your life is affected by it. Thankfully, researchers and scientists are dedicating their lives to finding a cure. On Thursday, Nov. 3 from 6 to 9 p.m. at the Mary & Dick Allen Diabetes Center at Hoag Hospital in Newport Beach, join award-winning documentary filmmakers Lisa Hepner and Guy Mossman of Vox Pop Films for an evening of art, film and discussion about exciting developments in the quest to cure type 1 diabetes.

The filmmakers (Lisa Hepner is a type 1 diabetic) are working on a feature documentary, entitled "Patient 13," that follows Scott King – scientist, entrepreneur and type 1 diabetic – at the climax of his 30-year quest to cure diabetes.

The evening will also include an art exhibit featuring an artist's perspective of Type-1 diabetes. All participating artists are affected or connected to diabetes, including Shepard Fairey, Zoey Stevens, Greg Craola Simkins, and Anthony Ausgang.
Special guests include Dr. Jonathan Lakey from UC Irvine School of Medicine and co-pioneer of the Edmonton Protocol and Scott King, president of Islet Sheet Medical. Delicious foods from Avanti Café in Costa Mesa will be served.
Starting Nov. 3, the filmmakers are also launching a Kickstarter Campaign - an online service used by filmmakers for fundraising - to raise $30,000 in 30 days for "Patient 13."

For more information about the film, visit www.voxpopfilms.tv/patient13.
Mary & Dick Allen Diabetes Center at Hoag Hospital is at 520 Superior Ave, Building 150 in Newport Beach.
RSVP at RSVP@voxpopfilms.tv
---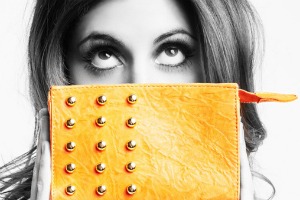 10.25.11
On the hunt for the perfect luxe handbag? New on the fashion radar is Donatienne Designs, a handbag company designed and manufactured in Los Angeles.
Founder and designer Nikki Erwin's coastal upbringing influences the colors in Donatienne's collection: ocean blues and greens, sun bleached hair blonds, and favorite beach towels in vibrant pinks and purples. And each bag (the Barbie, Brit, Bunny, Camille, Ginger and Jordie) was designed with functionality in mind, as well as a stylish aesthetic. All fine leathers are imported from Italy and currently are in limited production, so Donatienne's bags are only available online and at Switch in Beverly Hills. Priced from $220 to $899.
(And through October, you can be stylish and philanthropic as Donatienne is giving a portion of proceeds from their Camille clutch (a day-to-night bag) to the Susan G. Komen Foundation).
---
More Greer