Greer's Blog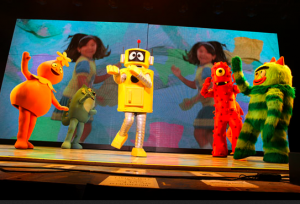 11.16.12
Pack up the kids on Thanksgiving weekend and treat them to Yo Gabba Gabba! LIVE! Get the Sillies Out! The new live tour is coming to Nokia Theatre LA Live in Los Angeles on Friday, Nov. 23 at 2 p.m. and 5:30 p.m. and the Honda Center in Anaheim on Saturday, Nov. 24 at 2 p.m. and 5:30 p.m.
This will be Yo Gabba Gabba! LIVE!'s debut in Orange County, home to Yo Gabba Gabba! creators Christian Jacobs and Scott Schultz. Yo Gabba Gabba! will donate a portion of the ticket proceeds from the Los Angeles and Anaheim shows to Festival of Children Foundation.

Yo Gabba Gabba! is an award-winning, live-action television series and live stage that's a huge hit with preschoolers, parents and indie music lovers. Yo Gabba Gabba! LIVE! is a state-of-the-art production and an interactive experience for all ages. Watch favorite characters come to life when DJ Lance Rock and fans say
the magic words, "Yo Gabba Gabba!".
Hip-hop legend Biz Markie will join the cast on stage for Yo Gabba Gabba! LIVE!: Get the Sillies Out! with Biz's Beat of the Day. The show will also feature Super Music Friends and Dancey Dance guest performances. Tickets are available here http://www.ticketmaster.com/Yo-Gabba-Gabba-Live-tickets/artist/1370489
---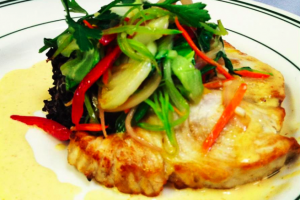 11.12.12
The Original Fish Company in Los Alamitos is holding a fundraiser for JDRF on World Diabetes Day on Wednesday from 11 a.m. to close. Finding a cure for type 1 diabetes is near and dear to the owners' hearts as one of their twin boys was diagnosed with type 1.
Dine at the award-winning seafood restaurant known for its fine quality seafood flown in daily from around the world and a portion of the proceeds will go to JDRF. There will also be a raffle for the cure and silent auction from 4 to 7 p.m., as well as Jello shots for a cure.
The Original Fish Company is at 11061 Los Alamitos Blvd. in Los Alamitos. 562.594.4553.
---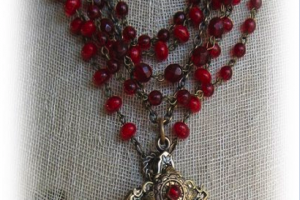 11.08.12
Here's the perfect opportunity to create a one-of-a kind necklace for a holiday gift, or for you, at the Zowee trunk show at Solutions, the Premier Denim Store in Newport Beach on Friday from noon to 4 p.m. You can make an appointment to commission a piece to wear with a special outfit. Zowee's eclectic chic line has a slight edge and plenty of vintage and mixed metal elements, such as brass, bronze, white bronze, silver, gold, gunmetal and copper jewelry.
Solutions, the Premier Denim Store is at 1719 Westcliff Drive in Newport Beach. 949.650.0479.
---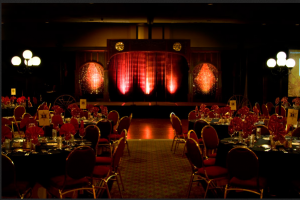 11.06.12
Give the gift of speech and hearing to those with special needs just by attending the 47th annual "Prom Night at Providence" benefiting Providence Speech and Hearing Center on Saturday from 6 to midnight at the Hyatt Regency in Newport Beach.
The lively event will include dinner, dancing, silent and live auctions, a glee song and dance group, and RamFunkshus performing hits from the 50s to the 90s. And it's your chance to wear cocktail or prom-appropriate attire from your favorite decade.
Proceeds will benefit the Providence Speech and Hearing Center http://www.pshc.org which serves the speech and hearing impaired of Orange County. It's the only safety net provider in Orange County for low-income patients with special needs. With the money raised children will be able to hear their parents' voices for the first time, adults rejuvenated about life can hear again, and patients can dramatically improve their communication and socialization.
Hyatt Regency Newport Beach at 1107 Jamboree Road in Newport Beach.
---
More Greer