Greer's Blog
01.22.10
Just to let you know, I have never heard of Rosie Pekar, and I will probably never promote a motivational speaker again. But my good friend highly recommends her, so that's why I'm mentioning Rosie Pekar's "Deliberate Creation" seminar happening Saturday at UCI 10 a.m. to 4 p.m. Along with her motivational work Rosie is a trauma/crisis expert and served with an Australian relief unit in Indonesia after the 2005 tsunami. She is greatly concerned with what happened in Haiti and has amazing insight as to what needs to be done to keep people alive. UC Irvine Campus. Advance bookings will receive $50 off registration fee.
To register go online to www.kickbut.com.au or call 949.335.2251.
---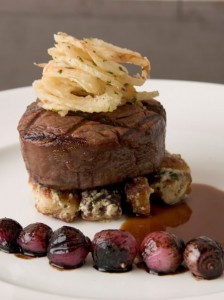 01.21.10
Tonight hush in Laguna Beach is hosting a huge benefit, "HUSH for HAITI" for the American Red Cross Haitian Relief Fund. The evening includes a live auction/raffle, live music, DJ, special Haitian-inspired small plates and cocktails. hush is donating 20% of dinner/drink sales plus 100% of cover charge ($20 per person) plus 100% of auction/raffle. 858 South Coast Hwy, Laguna Beach. 949.497.3616.
---
01.20.10
BB Dakota is holding a last chance sample sale this Saturday, Jan. 23, from 10 a.m. to 5 p.m. They're selling apparel at incredibly low prices: tops $5; pants and skirts $5; hoodies $5; dresses $8; jackets and coats $10 to $30; and leather $50. 1638 Pomona Ave. (at W. 17th. St.) in Costa Mesa.
---
01.18.10
I just found out that as of Tuesday, Jan. 17 through Thursday, Jan. 22 all fall/winter men's apparel is reduced 70% at John Varvatos store at South Coast Plaza. You can mention John Varvatos "friends and family" discount for your savings. His Costa Mesa boutique carries the luxe fabric, tailored collection as well as the Star USA line featuring younger, edgier casual looks. John Varvatos made his mark in men's fashions with expert tailoring, innovative fabrics and and rock 'n 'roll influences.. Open 10 a.m. to 9 p.m. Monday to Friday; 10 a.m. to 8 p.m. Saturday; 11 a.m. to 6:30 p.m. Sunday. Level 1, at South Coast Plaza in Costa Mesa. 714.545.5551
---
More Greer