Greer's Blog
07.19.11
We're hearing effective results coming from the new YuBfit, a new TRX fitness studio in Huntington Beach. If TRX is new to you, it's a suspension trainer with multiples planes of motions, so that muscles and joints are working at the same time, as opposed to weight training that focuses on one muscle at a time.

Two enthusiastic instructors, Tammy and Jonathan Yu, are offering TRX group training classes that give you personal attention, but also a chance to work out with friends. At Yubfit they also offer nutritional guidance so that you can look, feel and function at your best.

The group classes are designed to be fun, challenging and give you results. Classes available include RIP/Core, TRX Circuit Training, Boot Camp and more.
Classes are available at 6 a.m., 7:15 a.m. 9 a.m. 10:15 a.m., 3:45 p.m., 5 p.m., 6:15 p.m., and 7:30 p.m. Monday through Friday; and 8 a.m., 9 a.m. 10 a.m. and 11 a.m. Saturday.
It's at 16612 Beach Blvd, in Huntington Beach. 714.837.0290.
---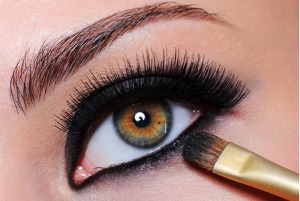 07.19.11
Master the art of the smokey eye at a workshop Sunday from 10 a.m. to 5 p.m. at Marinello Schools of Beauty Huntington Beach. At the one-day workshop you'll receive the tools and tips you need to create the perfect smokey eye with a lecture, demonstration and hands-on practice. All guests will also receive a smokey eye makeup kit and a 12-piece professional brush set. It costs $275.
Marinello Schools of Beauty is at 19022 Brookhurst St. in Huntington Beach. 714.962.8831.
---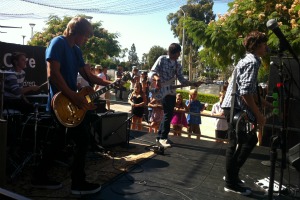 07.18.11
This past weekend, Music For a Cure crowned ONE11 the champions of the first Music for A Cure's Rock It OC.
On Saturday at South Coast Plaza's Garden Terrace, the Palm Springs band earned the opportunity to make a professional music video and record one song. All proceeds from the event benefited Music for A Cure's therapeutic music programs for critically ill children at children's hospitals.
Congrats to ONE11! You can check out preview tracks from their album on their Myspace page.
---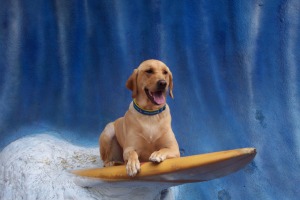 07.18.11
It's summer fun for dogs at Three Dog Bakery's 13th annual summer bash on Saturday from noon until 3 p.m. at Corona del Mar Plaza in Newport Beach. Take your furry, four-legged friends so they can enjoy splashing in a pool, free doggy cake, photos and giveaways. If you choose to purchase a picture of your dog taken with a surf-themed backdrop proceeds will benefit an animal rescue group.
Three Dog Bakery is in Corona del Mar Plaza at MacArthur Blvd. and Pacific Coast Highway in Newport Beach. 949.760.3647.
---
More Greer