Greer's Blog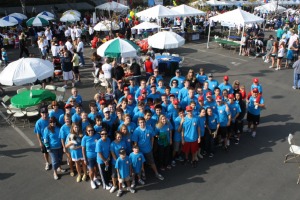 10.31.11
You can help find a cure for type 1 diabetes. On Sunday, Nov. 6, I will be walking at UC Irvine along with more than 5,000 people in Orange County and a half million nationwide to raise funding for research in the fight against type 1 diabetes.
Type 1 diabetes is not caused by obesity, overeating or a lack of exercise; it is an autoimmune disease that can strike anyone at anytime. Insulin keeps people with type 1 diabetes alive, but it is not a cure. Fatal complications caused by the disease include kidney failure, blindness, amputation, heart attack, and stroke. Children and adults with juvenile diabetes and their families are in a constant struggle to manage blood-sugar levels with six or more daily finger pricks to test blood, multiple insulin injections each day, and careful monitoring of exercise and food intake.
My son Tristan was diagnosed six years ago at 14 years old. Just to stay alive, he has given himself more than 13,140 shots of insulin since he was diagnosed.
The good news is that a cure for type 1 diabetes is within reach. Juvenile Diabetes Research Foundation is funding most major scientific breakthroughs in T1D research, and there have been many. JDRF funds a major portion of all type 1 diabetes research worldwide, more than any other charity. By making a tax deductible donation, you can be a part of bringing about a cure. Each of us can make a real difference.
Your contribution, no matter how small, can make a difference.
It's easy to sponsor me in the Walk. Just hold down the control button and right click on this link to make a donation online. If you would like to contribute by check, just make it out to JDRF, write my name on the memo line and mail it to JDRF at 17992 Mitchell South, Suite 100 Irvine, CA 92614.
Or please join me at the Walk. In addition to the amazing foods at the Walk, you can continue support JDRF"S restaurant fundraiser. Seven local restaurants near UC Irvine including Wahoo's Fish Tacos, Pei Wei, Cha for Tea, Five Guys Burger, Daphne's, Freshii and California Pizza Kitchen will be donating a percentage of proceeds to JDRF between the hours of noon to 5 pm. Flyers will be passed out at the Walk.
For more information, visit jdrfoc.org/events.asp.doc
---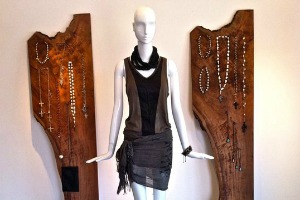 10.28.11
Take a little time for yourself this weekend and visit the pre hallow's eve sale at Fetneh Blake Red.
From only 11 a.m. to 3 p.m. this Sunday, the fashionista's secret spot on Pacific Coast Highway is having a spooky sale with 30% to 40% off incredible fashions.
While the kids are filling their pillow cases with nugget, caramel and butterscotch, head on over to Fetneh Blake and arm yourself with a mimosa and a mask. Some items will be marked trick and others treat so shop if you dare!
RSVP to reserve your spot by emailing fetnehblakestore@gmail.com.
Fetneh Blake Red is located att 1476 South Coast Highway in Laguna Beach.
---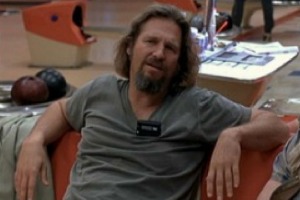 10.28.11
Abide in The Dude at a kosher reception for the Lebowski Fest at the Orange Coast College on Monday at 6 p.m. Poster artist Bill Green who created "The Big Lebowski" film poster will be the guest of honor at "Across the Sands of Time," an exhibit of 40 posters from Lebowski Fests traveling across the country for the last decade.
The festivals celebrate all things Lebowski from the classic Coen Brothers' film. The exhibit is open from 8:30 a.m. to 10 p.m. Monday through Thursday through Nov. 10, and on Fridays by appointment by calling the Visual and Performing Arts Division Office at 714.432.5076. Admission is free.
At Orange Coast College's Student Project Space, 1st floor, Art Center. Metered parking is available in Lot D, Merrimac Way between Fairview and Harbor in Costa Mesa.
---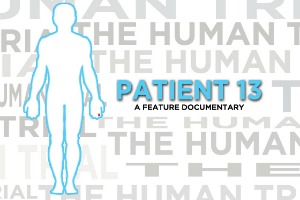 10.26.11
Chances are you know someone who has diabetes or your life is affected by it. Thankfully, researchers and scientists are dedicating their lives to finding a cure. On Thursday, Nov. 3 from 6 to 9 p.m. at the Mary & Dick Allen Diabetes Center at Hoag Hospital in Newport Beach, join award-winning documentary filmmakers Lisa Hepner and Guy Mossman of Vox Pop Films for an evening of art, film and discussion about exciting developments in the quest to cure type 1 diabetes.

The filmmakers (Lisa Hepner is a type 1 diabetic) are working on a feature documentary, entitled "Patient 13," that follows Scott King – scientist, entrepreneur and type 1 diabetic – at the climax of his 30-year quest to cure diabetes.

The evening will also include an art exhibit featuring an artist's perspective of Type-1 diabetes. All participating artists are affected or connected to diabetes, including Shepard Fairey, Zoey Stevens, Greg Craola Simkins, and Anthony Ausgang.
Special guests include Dr. Jonathan Lakey from UC Irvine School of Medicine and co-pioneer of the Edmonton Protocol and Scott King, president of Islet Sheet Medical. Delicious foods from Avanti Café in Costa Mesa will be served.
Starting Nov. 3, the filmmakers are also launching a Kickstarter Campaign - an online service used by filmmakers for fundraising - to raise $30,000 in 30 days for "Patient 13."

For more information about the film, visit www.voxpopfilms.tv/patient13.
Mary & Dick Allen Diabetes Center at Hoag Hospital is at 520 Superior Ave, Building 150 in Newport Beach.
RSVP at RSVP@voxpopfilms.tv
---
More Greer