Greer's Blog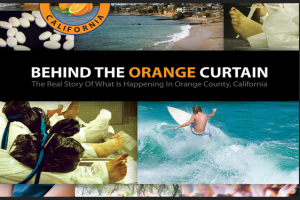 10.22.12
One of the most frightening films we've ever seen, "Behind the Orange Curtain," a true story that reveals addiction in Orange County with affluent youths will be showing on Wednesday, Nov. 7 at 7 p.m. at the San Juan Hills High School in San Juan Capistrano. There will be two screening and a Q&A after the event. Some free tickets are still available.

San Juan Hills High School Theater at 29211 Vista Montana in San Juan Capistrano.

---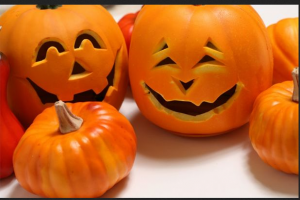 10.19.12
Greenleaf Gourmet Chopshop is throwing a special pumpkin carving party on Saturday at 10 a.m. hosted by Mike Saraylian of Harvest to Home, who planted and maintains the gardens at Greenleaf. Join the party by paying $20 per pumpkin, which comes complete with a carving kit and Mike's expert guidance on how to design the ultimate jack-o'-lantern. The best pumpkin will win a $40 gift certificate to Greenleaf.
Greenleaf Gourmet Chopshop is at 234 East 17th St. in Costa Mesa. 949.200.3950.
---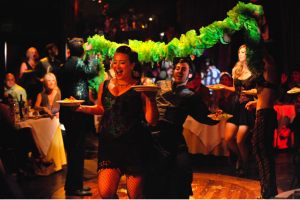 10.18.12
Teatro ZinZanni, part comedy, caberet and dinner is making its debut in Southern California at Segerstrom Center for the Arts with a new production – Love, Chaos & Dinner – Wednesday, Oct. 24–through Monday, December 31. Guests will experience a three-hour fast-paced show served with a delicious five-course feast and premium libations from Chef Joachim Splichal's Patina Catering.
Teatro ZinZanni will be performed in a intimate Spiegeltent (traveling tent) on the Arts Plaza on Wednesday through Saturday at 7 p.m.; and Sunday at noon at 7 p.m.
Tickets to see Teatro ZinZanni's Love, Chaos & Dinner start at $122.85 and are available at http://www.SCFTA.org, by calling 714.556.2787 and at the Box Office at Segerstrom Center for the Arts 600 Town Center Drive in Costa Mesa.
---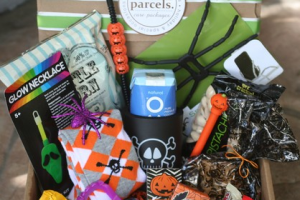 10.18.12
Send Halloween spirits to your loved ones in the form of a care package from Parcel's Care Packages shipped out on Monday, Oct. 22. A package will arrive filled with tricks and treats including homemade monster cookies, Get Crackin Pistachios, Kettle Corn, and Zico Coconut Water.
There will be something for everyone including a Spider Podium, a handy device for phones and other uses, Koozie cups to keep beverages cold, festive socks, pen, glow stick, straw and sweets for a Happy Halloween. The package costs $50. Orders can be made online.
---
More Greer