Greer's Blog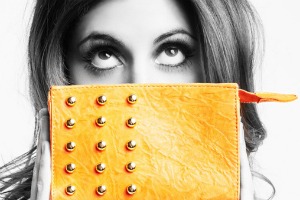 10.25.11
On the hunt for the perfect luxe handbag? New on the fashion radar is Donatienne Designs, a handbag company designed and manufactured in Los Angeles.
Founder and designer Nikki Erwin's coastal upbringing influences the colors in Donatienne's collection: ocean blues and greens, sun bleached hair blonds, and favorite beach towels in vibrant pinks and purples. And each bag (the Barbie, Brit, Bunny, Camille, Ginger and Jordie) was designed with functionality in mind, as well as a stylish aesthetic. All fine leathers are imported from Italy and currently are in limited production, so Donatienne's bags are only available online and at Switch in Beverly Hills. Priced from $220 to $899.
(And through October, you can be stylish and philanthropic as Donatienne is giving a portion of proceeds from their Camille clutch (a day-to-night bag) to the Susan G. Komen Foundation).
---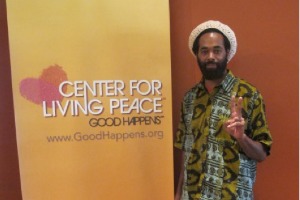 10.25.11
Urban farmer Eugene Cooke will be returning to the Center for Living Peace Saturday at 11 a.m. to 1 p.m. with a new lecture and virtual journey through Kenya. Cooke spent the first three months of 2011 traveling and learning about local food systems in Kenya. He'll be sharing incredible images of the lush landscape and the people and their farming traditions and skills. Cost is $22 per person, you can register here. You can also enjoy tasty eats from Avanti Café in Costa Mesa.
The lecture is ideal for students, educators, activists and conscious community members. Center for Living Peace is at 4139 Campus Drive in Irvine. 949.854.5500.
---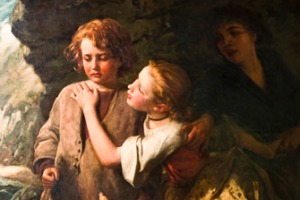 10.24.11
Muzeo in Anaheim just opened the Queen's Gallery, a world premiere exhibit that takes you back in time to Victorian England with more than 60 masterpieces by leading artists of the Victorian era. The collection is on loan through Jan. 8. 2012 from two highly respected and passionate collectors in Orange County, Dr. Howard and Linda Knohl.
Their private collection features art works from this period that reflect tumultuous social and political change, scientific discoveries and accelerated imperial expansion. Included in the exhibit is a masterpiece by James Sant, official portrait artist to Queen Victoria, as well as paintings by Sir Lawrence Alma Tadema, one of the most famous artists of this period. Also featured is a watercolor by Corbould, the Royal Family's painting instructor, and art influenced by ancient legends and Greek myths.

The exhibit includes more than 400 personal and decorative objects from the British Empire such as walking sticks, weapons, match safes, music boxes, ivory sculptures, bronze statues, household necessities and fashion accessories.
Cost is $13 for adults and $9 for children. Open 10 a.m. to 5 p.m. Wednesday through Sunday. Muzeo is at 241 S. Anaheim Blvd., in Anaheim. 714.956.8936.
---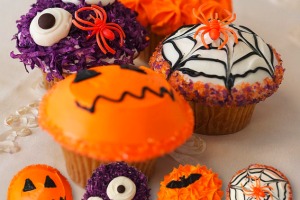 10.24.11
Attention cupcake fans! It's a sweet victory celebration at Casey's Cupcakes in Laguna Beach on Tuesday from 5 to 7 p.m. for being voted "Best Cupcake" in OC Weekly's "Reader's Choice Awards." Be one of the first 100 customers to arrive and receive a free cupcake.
Founder Casey Reinhardt first fell in love with the cupcakes her grandmother made and now she's continuing her sweet memories by baking her irresistible recipes made with the freshest ingredients. Choose from more than a dozen flavors, including Rockin Red Velvet, Scrumptious Cinnamon Sugar, Decadent Dark Chocolate and Casey's flavor of the month, Freaky Fun Confetti.
Casey's Cupcakes Laguna Beach is at 303 Broadway St. in Laguna Beach. 949.715.8245.
---
More Greer