Greer's Blog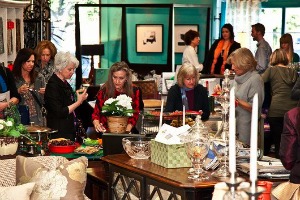 03.18.11
Find great bargains from ASID designer warehouses at the Designer Flea Market on Saturday from 7 a.m. to 3 p.m. at the Stonemill Design Center in Costa Mesa. It's a great chance to save on designer furniture, art, accessories, fabrics and trims, pillows, rugs, plumbing fixtures and more. Proceeds will benefit the Boys Hope of SoCal. Be among the first to arrive and receive a goodie bag.
Stonemill Design Center is at 2915 Red Hill Ave, Costa Mesa. For more information, call. 949.643.1549.
---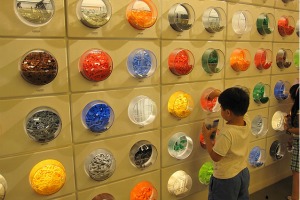 03.16.11
Kids of all ages need to know that a new LEGO store just opened at South Coast Plaza. It's a LEGO enthusiasts dream shop, a place to find all of the latest Lego building toys, games, and more. And the store comes complete with innovative displays and interactive play areas. The "Pick A Brick Wall," offers the option to buy LEGO bricks and elements in a variety of colors and shapes in bulk. Whereas the "Living Room" provides an interactive play area where you can get hands-on practice building LEGO products.
Open 10 a.m. to 9 p.m. Monday through Friday; 10 a.m. to 8 p.m. Saturday; 11 a.m. to 6:30 p.m. Sunday
Level 1, at Carousel Court, at South Coast Plaza in Costa Mesa.
714.668.9017.
---
03.15.11
Remember the iconic Parasol building in Seal Beach? Now it's home to a new Panera Bread. Built in 1967, the umbrella-shaped roof structure features the classic architecture-style of Googie, known for pointed angles and futuristic themes. The bakery-café is offering hot panini sandwiches, hand-tossed salads, fresh soups served in bread bowls, bagels and delicious fresh pastries. Panera is known for its select organic and all natural ingredients; a menu with 0 grams of artificial trans fat per serving; antibiotic free chicken breakfast sandwiches; and made to order baked egg soufflés. Also, Panera Bread offers specialty coffees and espresso while you take advantage of its free WiFi.
Open 6 a.m. to 10 p.m. Monday through Saturday; 7 a.m. to 9 p.m. Sunday. At the Shops Rossmoor at 12241 Seal Beach Blvd. in Seal Beach. 562.240.2987.
---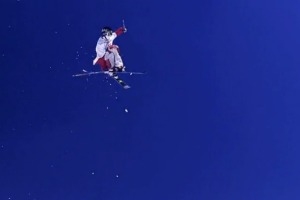 03.14.11
Find out what it takes to be an extreme winter sports athlete on an incredible journey to the world's most thrilling mountains by watching "The Story," a film showing for one night only Tuesday at 7 p.m. at UltraLuxe Theater at the Anaheim Gardenwalk.
"The Story" was filmed at Mt. Everest, Nepal, the Antarctic Peninsula, Chile and Argentina and features mountain sports' biggest stars, including alpine skiing's famed Bode Miller, Lindsey Vonn, and X Games hotshot Bobby Brown. The movie reveals inspirational and risky tales of epic skiing, snowboarding and river surfing and more.
Take an incredible journey down towering descents in Alaska and renowned ski resorts such as Mammoth Mountain, Whistler Blackcomb, Jackson Hole, Snowbird, Grand Targhee, Deer Valley and Vail. The personalities who make mountain sports their life and the mesmerizing scenery of alpine backdrops make this a must-see film.
Watch a preview of "The Story" at www.theskichannel.com/filmtour.
Tickets for the premiere are $10. Anaheim Gardenwalk at 321 W. Katella Ave. in Anaheim.
---
More Greer