Greer's Blog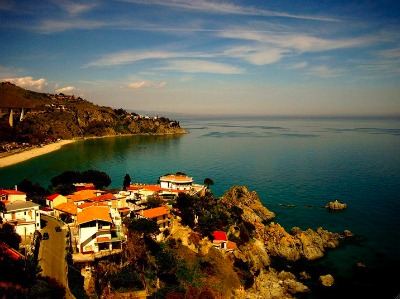 01.25.11
Looking for a dream trip for the foodie who has it all? How about a 10-day culinary adventure of a lifetime? Acclaimed chef Mark McDonald of Old Vine Café at the CAMP in Costa Mesa (named 2009's 'Best Restaurant in OC' by OC Weekly), along with master chef John Nocita from the Italian Culinary Institute, are hosting a gastronomic excursion to Italy, where guests will spend 10 days exploring and eating their way through the southern regions of Calabria and Sicily. Activities include: making 50 kinds of pasta alongside chefs from the Italian Culinary Institute, dining in some of the region's best restaurants, touring wineries and sampling olive oil and cured meats produced on-site at local farms.
"Most, if not all culinary travels to Italy are centered on the region of Tuscany, so we're really excited to be able to show people a less-discovered region of Italian history, wines and cuisine," said chef McDonald. "It's also where I lived to broaden my culinary training, so this trip is nostalgic for me."
There are only a few spots left for the culinary tour of Southern Italy, which is slated for March 5-14, 2011. 714.655-6142 or splendorsofsouthitaly@yahoo.com.Website:
---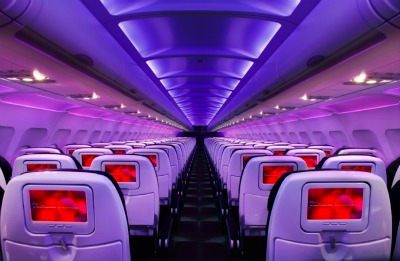 01.17.11
I was sorry to see Virgin America ending its service last year to John Wayne Airport, but happy to find out that it just announced tripling its fleet starting in 2013, and including 30 new eco-efficient Airbus A320neo aircraft—one of the most fuel and carbon-efficient commercial aircrafts in the world. Even as it grows, the airline is committed to improving its carbon efficieny in the air and on the ground, with a LEED-Silver certified headquarters in Burlingame and anticipated LEED-Gold Certification for its new SFO Terminal 2 home.
To celebrate its growth, the airline launches a "Sweet 60" sale on flights across its network with fares from $60! If you want to take advantage of the $60 promotional fare, you'd better book a flight right away. Tickets must be purchased by 11:59 p.m. PST Jan. 19. The offer is for one-way travel between San Francisco and Los Angeles, Las Vegas, San Diego or Seattle, between Jan. 31, 2011 and Feb. 28, 2011.
If you've never experienced a low-fare, modern and super comfortable Virgin America flight, each aircraft offers beautifully designed mood-lit cabins, WiFi, personal in-flight entertainment platforms and power outlets near every seat. The main cabin includes custom-designed leather seats, and First Class offers white leather seats with 165 degrees of recline and lumbar massagers. Virgin America expands to Cancun this week, and flies to San Francisco, Los Angeles, New York, Washington D.C., Seattle, Las Vegas, San Diego, Boston, Fort Lauderdale, Toronto, Orlando, Dallas Fort-Worth, Los Cabos.
To book your flight, call 1.877.FLY.VIRGIN (877.359.8474).
---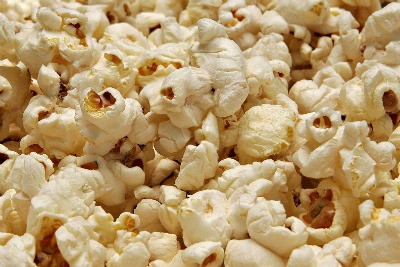 01.14.11
The Orange County Market Place is giving free popcorn to all shoppers Saturday and Sunday from 10 a.m. to 3 p.m. in celebration of National Popcorn Day on Jan. 19.
And in addition to free popcorn, the OC Market Place is the best swap meet ever—20 acres of great values and quality merchandise—-with more than 1,000 items and foods available. Artisans and crafters corner, and fun kids activities too. Admission $2, children below age 12 and free. Orange County Market Place, at the O.C. Fair & Event Center, 88 Fair Drive in Costa Mesa, 949.723.6660.
---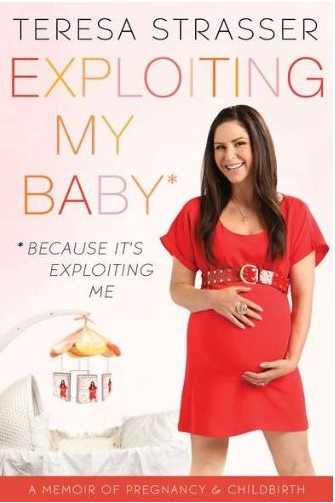 01.11.11
Join Laguna Beach Books on Thursday at 6 p.m. for a red carpet affair with Teresa Strasser, author of "Exploiting My Baby." TV and radio personality Teresa Strasser will be signing copies of her frank and hilarious memoir about her pregnancy, childbirth and difficult relationship with her mother. It's a must read for moms-to-be, anyone who is baby crazy, or those who can appreciate a blunt and plain-spoken approach to real-life motherhood. Even Vanity Fair just named it one of their hot picks for 2011.
Strasser is an Emmy Award-winning writer (Comedy Central's "Win Ben Stein's Money"), and radio audiences know her as the co-host of "The Adam Carolla Show." As a journalist, Strasser is a contributor to the Los Angeles Times and a columnist for the Los Angeles Jewish Journal.

Laguna Beach Books is open daily 10 a.m. to 8 p.m. At The Old Pottery Place. 1200 South Coast Highway, Suite 105 in Laguna Beach. 949.494.4779.
---
More Greer