Greer's Blog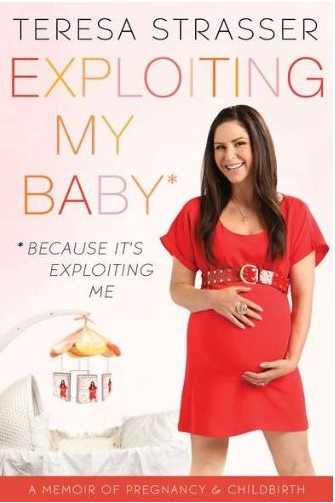 01.11.11
Join Laguna Beach Books on Thursday at 6 p.m. for a red carpet affair with Teresa Strasser, author of "Exploiting My Baby." TV and radio personality Teresa Strasser will be signing copies of her frank and hilarious memoir about her pregnancy, childbirth and difficult relationship with her mother. It's a must read for moms-to-be, anyone who is baby crazy, or those who can appreciate a blunt and plain-spoken approach to real-life motherhood. Even Vanity Fair just named it one of their hot picks for 2011.
Strasser is an Emmy Award-winning writer (Comedy Central's "Win Ben Stein's Money"), and radio audiences know her as the co-host of "The Adam Carolla Show." As a journalist, Strasser is a contributor to the Los Angeles Times and a columnist for the Los Angeles Jewish Journal.

Laguna Beach Books is open daily 10 a.m. to 8 p.m. At The Old Pottery Place. 1200 South Coast Highway, Suite 105 in Laguna Beach. 949.494.4779.
---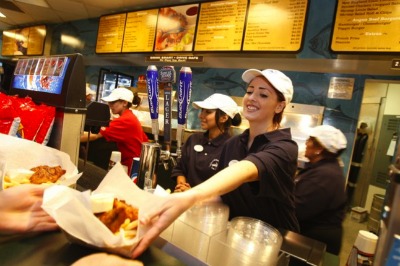 01.03.11
The next time you're lucky enough to be at a Ducks game or an awesome concert at Honda Center check out the new healthy food concessions that being offered throughout the arena.
Just last week a Center Ice Frozen Yogurt stand opened at section 433 on the terrace level with vanilla, chocolate and swirl flavors along with topping choices, and there are Melissa's Produce Farmer's Markets (multiple locations on the 200 level) for fresh fruit and vegetables; OC Grill (section 205) with highlights such as a hummus plate with veggies and pita chips, Caesar salad; the Bluewater Grill (section 226) serves chicken chopped salad, shrimp Louie salad, veggie burgers; there's pizza at Oggi's (sections 203 & 411); deli items at Main Street Deli (section 430); and our favorite The Hot Dog Stop.
For a complete list of dining options go online here.
2695 East Katella Avenue in Anaheim. 714.704.2400.
---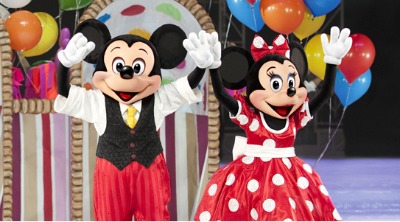 12.23.10
Don't miss this ice extravaganza performance today through Sunday. Disney On Ice Let's Celebrate! at Honda Center features a montage of Disney characters celebrating holidays and festivals from around the world. Enjoy classic and contemporary Disney songs, an original storyline, brilliant costumes in a fun-packed, and more than 50 characters from 16 Disney features.
Today at 11:30 a.m., 3:30 p.m. and 7:30 p.m.; Friday, December 24 at 1 p.m. and 4:30 p.m.; Saturday, December 25 at 4:30 p.m.; Sunday, December 26 at 12 p.m. 3:30 p.m. and 7:30 p.m. Ticket Prices: $66.50, $46.50, $26.50, $21.50, $17:50.
2695 East Katella Avenue in Anaheim.714.704.2400.
---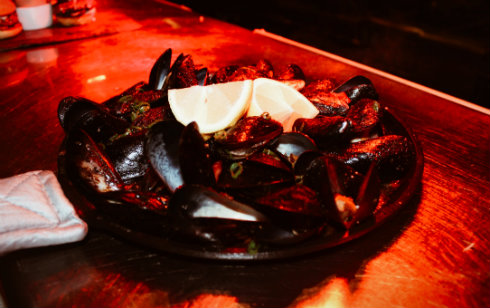 12.23.10
Celebrate tonight with a pre-Christmas Eve party at Mesa. To thank everyone for attending, Joey Derobbio will be donating $20 for each guest to the Someone Cares Soup Kitchen. Derobbio's goal is to hand over a nice big fat check to the Soup Kitchen. Mesa, one of the coolest restaurants in Orange County, serves modern American comfort food with the freshest seasonal ingredients available. See you there! 725 Baker Street in Costa Mesa. 714.557.6700.
---
More Greer