Greer's Blog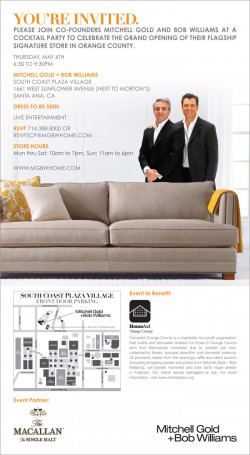 05.06.10
Tonight, you are invited to two fun fashion and furniture grand opening parties!
From 6 to 8 p.m. you can meet FluXus Brand clothing's designer Jeffrey Sebelia from Project Runway at FluXus grand opening at Fashion Island. RSVP at rsvp@moniquejonespr.com. FluXus is near Nordstrom at Fashion Island in Newport Beach. 949.719.2700
You can also join co-founders Mitchell Gold and Bob Williams at a cocktail party from 6:30 to 9:30 p.m. to celebrate the grand opening of their flagship signature store at South Coast Plaza Village. All proceeds raised from the evening's raffle and silent auction (including shopping sprees and prizes from Mitchell Gold + Bob Williams), will benefit HomeAid Orange County and their Girl's Hope shelter in Fullerton, which serves teenagers at risk.
Mitchell Gold + Bob Williams store at 1661 West Sunflower Ave. (Next to Morton's) in Santa Ana.
RSVP at 714.389.9300 or at .(JavaScript must be enabled to view this email address)
---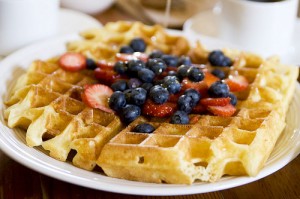 05.05.10
Mother's Day simplified: Considering take mom out on her special day? Here are ten favorite OC restaurants providing sit-down brunches, dinners, as well as prix-fix value menus to help make moms feel special.
Cha Cha's Tacos & Tequila
Mother's Day brunch special with live flamenco entertainment. Brunch is offered from 10:30 a.m. to 3 p.m., and full dinner menu from 4 p.m. Choose from chorizo scramble soufflé; popular chicken hash; huevos rancheros, spit-roasted jidori chicken, crab & shrimp enchiladas and much more. Along with fresh mimosa, Cha Cha¹s offers a selection of unique, handcrafted cocktails and margaritas. Brunch costs $17.95, add $6 for bottomless mimosas.
110 W Birch St., in Brea.
714.255.1040.
Don the Beachcomber
Bottomless Champagne Brunch, three Polynesian shows, live fire dancers and free gift for all Moms! Sunday Brunch from 9 a.m. – 3 p.m., which will include an extravagant buffet with bottomless Champagne and traditional brunch offerings alongside Cantonese-style entrees and carving stations with prime rib and fresh salmon. Three seating options (9 a.m., 11 a.m. and 1 p.m.), which must be specified during time of reservation. Brunch cost $30 for adults; $13 for those 12 and younger; children ages 5 and younger eat free. Dinner starts at 4 p.m. with a 3-course Mother's Day prix-fixe dinner menu for $25 or full dinner menu.
Open 9 a.m. to 10 p.m.
16278 Pacific Coast Highway, in Huntington Beach.
562.592.1321.
Haven Gastropub
Mother's Day Special: Featured menu items with a beer or wine pairing suggestions just for Mom. Haven serves upscale gourmet cuisine in a relaxing pub-like atmosphere with handcrafted microbrews, hard to find beers and boutique wines.
11 a.m. to 2 p.m.
190 S. Glassell St., in Orange.
714.221.0680.
Kimera
Mother's Day Champagne Brunch served from 11 a.m. to 3 p.m. with live music.
Costs $34 per person; children (under 12) menu $15. And Mothers receive 50% off brunch menu on Mother's Day!
Check out the menu!
19530 Jamboree in Irvine.
949.261.1222.
LUCCA
LUCCA's "Mother of all brunches" is an extravagant brunch buffet and special deal for children under 12 by allowing them to pay according to their age! The popular Mother's Day brunch buffet, offered from 9:30 a.m. to 2:30 p.m. Brunch buffet costs $29.95 for adults ($24.95 without Champagne).
Open 9:30 a.m. to 2:30 p.m.
6507 Quail Hill Parkway (Quail Hill Village Center), in Irvine.
949.725.1773
Prego Ristorante
This Mother's Day, bring your family to PREGO for a Tuscan-style Mother's Day buffet brunch! From 11 a.m. to 3 p.m. enjoy a made-to-order omelet bar, seasonal insalate bar, antipasti, freshly made pastas, carni calde, Prime Rib carving station and Italian pastries! The spread is priced at $29.95 for adults, $14.95 for children 7-12 years old and free for those 6 years and younger.
18420 Von Karman Ave. in Irvine.
949.553.1333.

Royal Khyber
Treat your Mom to a special brunch at Royal Khyber, the North Indian cuisine specialty restaurant from 11 a.m. to 3 p.m.
Check out the menu.
Costs $19.95 per person, additional $4.95 for Champagne or Bloody Mary.
South Coast Plaza Village
1621 W. Sunflower Ave. (at Plaza Drive) in Santa Ana.
714.436.1010.
SideDoor
Corona del Mar's English style gastropub (on the side of Five Crowns) is adding some great selections just for Mother's Day including lobster quiche, lox and bagels, and Belgian waffles. Of course, they'll serve the infamous prime rib sandwich and chicken pot pie as well.
10 a.m. to 9:30 p.m.
3801 E. Coast Highway in Corona del Mar.
949.717.4322.
SOL Cocina
Mother's Day Special: Sunday Brunch and a dinner menu of Chef Deborah Schneider's innovative Baja-inspired cuisine. Signature antojitos (small plates) and Baja-style street tacos—prepared in an exhibition kitchen surrounded by counter seating—along with innovative entrees, hand-made cocktails, and desserts that are uniquely Baja.
Open 10 a.m. to 11 p.m.
251 East Coast Highway, in Newport Beach.
949.675.9800
The Winery Restaurant & Wine Bar
In celebration of Mothers everywhere, The Winery has planned a very special Mother's Day, complete with live contemporary Jazz and irresistible chocolate truffles. Mother's Day Brunch from 11:30 a.m. to 3:30 p.m., served along with full dinner menu from 11:30 a.m. to 8:30 p.m.
The District at Tustin Legacy
2647 Park Avenue, in Tustin.
714.258.7600.
---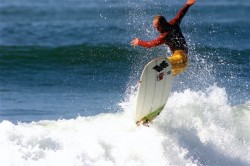 05.02.10
Celebrate Cinqo de Mayo, and save beaches all in one night at Toes on the Nose's fun event at Duke's Huntington Beach Wednesday at 6 p.m. Duke's Big Wednesday benefits Surf Aid International, as well as other local organizations including Orange County Coastkeepers, and will feature music from Summer Watson! 317 Pacific Coast Highway in Huntington Beach. 714.374.6446.
---
05.02.10
Chic and hip stationery awaits you at The Paper House in Costa Mesa. Owner Andrea Young's modern and stylish boutique is the place where discerning customers find high-end custom invitations, stationery and gifts. The Paper House offers upscale paper lines including cute and racy O Plus D greeting cards, a colorful array of Les Papiers Jean Rouget of Paris, Elum letterpress cards, Snow & Graham of Chicago, Clover Press and Allie Munroe. The leather bound Mom Agenda is a best seller, as well as the luxurious Voluspa fragrances, and local Indigo Trade Bags.
Whether you're looking for just the right gift, dreaming up a beautiful wedding invitation, or choosing incredible birth announcements, The Paper House has you covered. And they offer expert custom wrap—just drop off your gifts and have them impeccably and (effortlessly) wrapped.
Open 10 a.m. to 5:30 p.m. Monday through Friday; 10 a.m. to 4 p.m. Saturday.
485 E. 17th Street, Costa Mesa. 949.706.5566
---
More Greer