Greer's Blog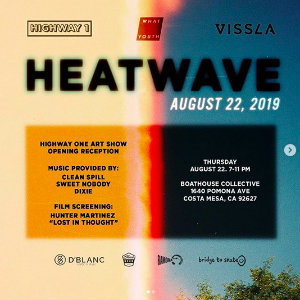 08.22.19
Join Highway 1 Art Show's "Heatwave" on Thursday, Aug. 22 from 7-11 p.m. at Boathouse Collective in Costa Mesa. It's an all-NEW showcase of art, music, and the premier of Hunter Martinez new film "Lost In Thought." Music provided by Clean Spill, Sweet Nobody, Dixie. Don't miss out on this End of Summer Banger!
Participating artists include Alex Varasteh, Andrew Doheny, Cody Parole, Drftwd, Erik Mufon, Ethan Clayton, Grant Noble, Jamie Mckernan, Jess Malane, Joe Suzuki, Joey Duffy, Johnny Klobe, Josh Harmony, Josie Mireless, Joey Bookout, Keith Carmichael, Ken Suzuki, Kiyana Tehrani, Matt Mccoy, Manny Sayes, Mollie Moore, Nick Vold, Nico Sauceda, Ross Schwartz, Sew Aloha, Sticky Shaw, Tbird, Yvonne Logan, and more.
Boathouse Collective is at 1640 Pomona Ave. in Costa Mesa.
---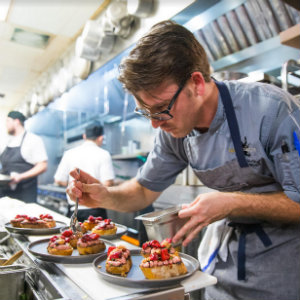 08.21.19
Haven Craft Kitchen+Bar presents its inaugural Haven Dinner Series event on Friday, August 23 at 6:30 p.m., when Executive Chef Craig Brady will treat guests to a Southern Italian menu, as he highlights one of his favorite regional cuisines.

Chef Brady is introducing his Haven Dinner Series as a way to express his personal style and creativity to create an innovative, chef-driven menu using the season's most vibrant ingredients and produce. The goal is to create an unparalleled dining experience with dishes that guests aren't likely to find on the restaurant's daily menu.

For the first Haven Dinner Series on August 23, Chef Brady will present a 5-course dinner based on his favorite flavors and techniques from Southern Italy. Guests can expect a few surprises along the way, including tableside preparations and courses created a la minute. To complete the dining experience, each of the courses will be expertly paired with Italian wines.

Seating for Haven Dinner Series event is limited. The dinner will begin at 6:30 p.m.; tickets are $75++ and must be reserved in advance here: havendinnerseries.eventbrite.com.
---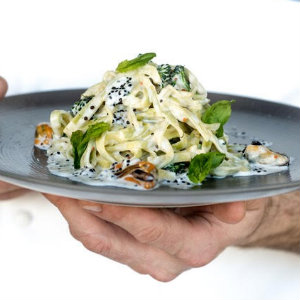 08.21.19
AVEO Table + Bar, the award-winning Mediterranean restaurant located within the Monarch Beach Resort in Dana Point is hosting their final wine dinner of the summer on Wednesday, August 28 at 7 p.m.
Executive Chef Jason Adams and Chef de Cuisine Chef Donald Lockhart have prepared a four-course dinner paired with exclusive bottles from Italy's various wine growing regions. Take your taste buds on a culinary journey through the Italian wine country while enjoying views of the Pacific Ocean.
Begin the evening with a sunset reception and toast with Prosecco by Aneri Valdob followed by a seated dinner featuring artfully plated dishes like Seafood Antipasti, Oven-Roasted Tomato Tagintelli, and Saba Glazed Colorado Lamb T-bone Steaks each paired with a luxurious old-world wine from Italy. Guests will end the evening with dessert - a dark chocolate semifreddo topped with crème de cassis blackberry compote paired with a Fernet Branca cocktail.
Priced at $125 per guest, reservations are required and can be made by calling 949.234.3900.
1 Monarch Beach Resort N, Dana Point.
---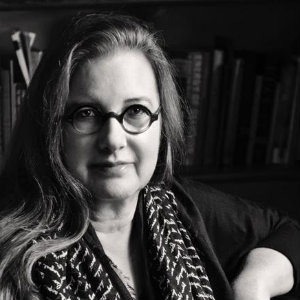 08.20.19
The next Pen on Fire Speaker Series and Salon on Tuesday, August 20 at 7 p.m. features novelists Janet Fitch and Leland de la Durantaye with their novels. Janet's new book, (Chimes of a Lost Cathedral, was just released). Both Janet and Leland are articulate about the writing process and about their novels.

For more info or to register, click here. Seats are $20 and include nibbles and sips. The event will take place at Lido Village Books. Free parking in the parking structure nearby; remember to ask for a voucher at the bookstore.
This monthly series, hosted by Barbara DeMarco-Barrett, features authors, literary agents, and others involved in the field of writing. Happening at Lido Books in Newport Beach, the salon is a mecca for literary devotees who listen to readings, take part in discussions, and attend book signings.
Janet Fitch is the best selling author of the White Oleander, an Oprah's book club pick, translated into 28 languages and the subject of a feature film; Paint it Black, widely translated and recently made into a film directed by Amber Tamblyn; The Revolution of Marina M. an epic novel of a young woman's coming of age during the Russian Revolution, and Chimes of a Lost Cathedral, the novel that resumes the story of Marina M. Her short fiction and essays have been published in anthologies and journals such as Black Clock, Black Warrior Review, Los Angeles Noir, the Los Angeles Review of Books, and Real Simple. Her popular Writing Wednesday writing tip videos can be found on her author Facebook page. For more about Janet, check her website, janetfitchwrites.com.
Leland de la Durantaye is a writer, critic, translator, and professor of comparative literature. He has taught at the École normale supérieure and Harvard University and is currently Professor of Literature at Claremont McKenna College. His articles have appeared in The New York Times, The Boston Globe, The Village Voice, The London Review of Books, Bookforum, Artforum, The Believer, and other newspapers and magazines. He serves on the editorial boards of the Harvard Review and Cabinet. His first novel, Hannah versus the Tree, was published by McSweeney's in November 2018.
Lido Village Books is at 3424 Via Oporto in Newport Beach.
---
More Greer