Greer's Blog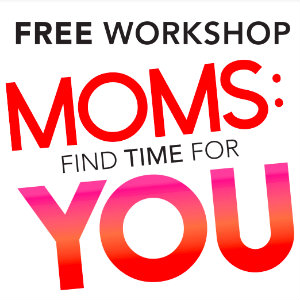 11.05.19
Are you struggling with finding time for you? At this MOMS: Find Time For You workshop, on Thursday, Nov. 7 from 10 a.m. to 11:30 a.m. at the Newport Beach Public Library you'll learn three keys to rejuvenate and reclaim yourself. Learn how to understand the impact your well being has on your entire family. Prioritize YOURSELF, create a vision for YOUR ideal life.
Reserve Your Spot Now Seats are Limited. Hosted by Bridget Belden.
Coffee and snacks will be provided. This is your time! In order to provide a quiet, distraction-free environment for all participants, please make other arrangements for your children.
Newport Beach Public Library - Sword Meeting Room (upstairs) is at 1000 Avocado Avenue in Newport Beach.
---
11.05.19
Spark Ideas, a New York-based boutique market research firm is conducting an online fashion study. They are looking for ladies 24-60 years old that purchase luxury designers such as Gucci, Chloe, Prada, YSL, Isabel Marant, etc. The topics they will be covering are designer clothing, handbags, shoes, and eyewear.
The study will be conducted online and will take approximately 60 -- 75 minutes.
Participants will receive $300 for their time. Payment will be sent via PayPal or check.
Qualified participants need to have purchased designer clothing, handbags, and shoes in the past 12 months with an annual spend over $10k.
If you would like to participate, please email
susan@spark-nyc.com the following info and include Greer's OC in the subject line:
Name
Phone Number
Occupation
City, State
Age
A brief description of designer clothing, handbags, and shoes purchased in the past 12 months.
For example, Gucci dress $1,200, Celine bag $3,000, Prada boots $800.
Participants can't work in fashion or cosmetics, or have done the study already.
---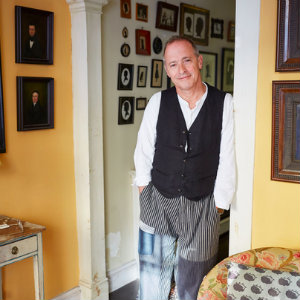 11.04.19
Irvine Barclay Theatre recently launched an exciting new speaker series, Fresh Take, which features a variety of speakers, authors and thought leaders sharing their work and their take on today. Best-selling author and humorist David Sedaris will appear on Wednesday and Thursday, Nov. 6 and 7 at 8 p.m.
With sardonic wit and incisive social critiques, David Sedaris has become one of America's preeminent humor writers. The great skill with which he slices through cultural euphemisms and political correctness proves that Sedaris is a master of satire and one of the most observant writers addressing the human condition today. Likened to a modern-day Mark Twain, Sedaris is noted for his ability to draw humorous, touching and universal observations about human nature from his own, often quirky experiences.
A former National Public Radio host, he has become a best-selling author with titles such as Me Talk Pretty One Day, Dress Your Family in Denim and Corduroy, When You Are Engulfed in Flames, Squirrel Seeks Chipmunk: A Modest Bestiary, Let's Explore Diabetes with Owls, and Theft by Finding: Diaries (1977-2002). His latest book is entitled Calypso.
Tickets range from $48 to $68, with Gold Seats available for $110, which includes VIP center orchestra seating, admission to the private Gold Bar starting one hour before the event, and complimentary beverages. Tickets are available at thebarclay.org. Irvine Barclay Theatre is located at 4242 Campus Drive in Irvine, adjacent to the University of California, Irvine. For more information call 949.854.4646.
The Fresh Take series will continue with Kevin Kwan, author of the hit novel "Crazy Rich Asians" that spawned a popular movie and two book sequels, on Thursday, February 6, 2020.
---
11.04.19
Starting on Tuesday, November 5, Mess Hall Market, will be teaming up with Caffe Yoga to host a 45-minute lunchtime outdoor yoga class every Tuesday afternoon from 12:15 - 1 p.m. All classes will be BYOM (bring your own mat) and are priced at $12 per or a bundle of 4 for $40!
Come for the yoga, stay for the food! From the all-organic coffee, nutritious acaí bowls, and fresh juice selections at The Lost Bean, to endless "Slapfit" options such as fresh mixed salads with lime vinaigrette dressings, topped with any choice of seafood, power rice bowls, and more from Slapfish, you'll be leaving feeling refreshed, full, and healthy.
For more information and to reserve a spot in advance, please visit caffeyoga.com.
1705 Flight Way in Tustin.
---
More Greer