Greer's Blog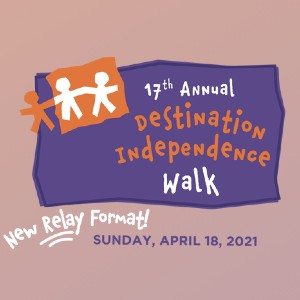 04.14.21
For the past sixteen years, friends and family have joined parents and children of the Blind Children's Learning Center for a 5k walk to raise funds and awareness of their organization. This year, due to COVID guidelines, the walk will be taking place in a relay format, allowing participants to enjoy each other and the festive atmosphere of the walk at a safe, social distance.
The event provides funding for BCLC's three areas of focus: Academic & Mobility Support, Family Support Services, and Early Intervention. All of these programs are vital to the Blind Children's Learning Centers families as they cover braille training, white cane mobility, parent education and training, and more.
The relay will take place on Sunday, April 18th from 10 am – 3 pm at Mater Dei High School's track in Santa Ana. There will be live music, entertainment and outdoor dining available to all participants. Individual registration is $29 per person age 9+ which includes a t-shirt for the event.
It is recommended that participants work in teams of at least five walkers or more. Teams are able to go up to about 50 walkers in size while still remaining physically distant. Team captains will be responsible for scheduling each participant's time on the track.
Here's how to get involved in BCLC Destination Independence Walk / Relay:
Start a team! Register by clicking the following link and share the information with those that you wish to have join you: blindkids.org/walk.html. Please read through as it explains how to start a team, register as a team participant, or register as an individual.
Share your story on social media with the hashtag #DIWALK2021, encouraging your friends and family to support you and your team.
18542-B Vanderlip Ave. in Santa Ana. 714.573.8888 kevin.fuhrmann@blindkids.org
---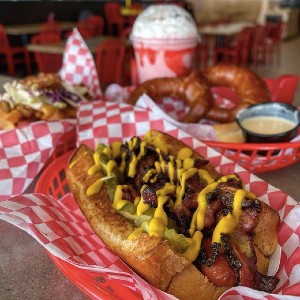 04.14.21
Break out the lederhosen and get the beer steins ready for Sausage Fest at Rad Brat on Saturday, April 17. Visit Dana Point's newly opened fast-casual, specialty eatery from 11 a.m.–10 p.m. to experience unique German sausage creations paired with an array of Bavarian brews on tap from Rad Brat's lively indoor and open-air atmosphere.
Courtesy of Enegren Brewing, a local and independently owned craft brewery specializing in German-inspired beers, the beverage lineup will showcase four of the brand's most popular offerings to complement Rad Brat's special Sausage Fest menu including the Rad Brat signature bratwurst, a Currywurst and additional German sausages. Save room for menu favorites including the McTwist, a hand-twisted soft pretzel with housemade cheese sauce and the Pretzel Dog—an all-beef dog on a pretzel bun with cheese sauce and salt bits.
Join in the festivities by dressing up and participating in the beer stein holding competitions throughout the day.
Enegren Beer Menu
Edel Pils - Crisp, clean and refreshing traditional German-style Pilsner. Brewed with German Pilsner malts and German noble hops, this is an easy-drinking summer beer with just enough hop bite.
Maibock Spring Lager - German-style helles bock brewed to celebrate the coming of spring. This strong spring lager has a lightly toasted and moderately sweet malt profile balanced with spicy and floral German noble hops.
Schöner Tag - Schöner Tag, which means 'Beautiful Day' in German, is a traditional Bavarian-style hefeweizen. Brewed with over 65% malted wheat, the beer is unfiltered and cloudy from the high-protein content in wheat. The signature flavor in this beer is the banana and clove flavors produced from the yeast fermentation.
Dunkel - The Munich Dunkel, a dark German lager, is one of the maltiest and smoothest beers from Enegren. German Munich, Melanoidin and debittered chocolate malts give the beer a rich and complex malt flavor unique to this style of beer. Hints of caramel, chocolate and toasty flavors provide additional depth, and a slight hoppiness balances the beer for delicious full-bodied brew.
Rad Brat is committed to the health and safety of guests and staff and adheres to guidelines put forth by local and state agencies and the CDC.
34091 La Plaza, Dana Point.
---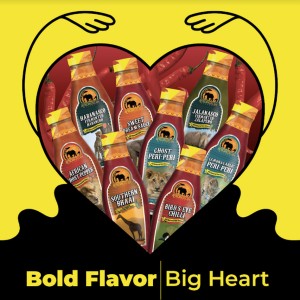 04.13.21
OC based African Dream Foods offers an exciting variety of sauces, seasonings and salts that will directly benefit conservation efforts in Africa. The products are also available now on Walmart.com and are coming soon to Amazon Prime.
The brand is presently offering a variety of 12 flavors, which include sauces, salts and seasonings sold individually and in variety-pack gift boxes.
Last month African Dream Foods teased their exciting new brand of sauces, salts and spices inspired by the culture and flavors of Africa. With distribution operations are in Orange County, all products are developed and imported from South Africa using all-natural ingredients sourced from small farms. For all sales from their web store moving forward, partial proceeds from all products will benefit conservation efforts and organizations in South Africa. Partner organizations helping conservation work include Wild Shots Outreach and Paws Trails.
African Dream Foods offers 8 sauces, 3 spicy salts and a smoky seasoning. Their sauce flavors include a Bird's Eye Chilli, Ghost Peri-Peri, Habanasco - Fermented Habanero, Sweet Dream Sauce, Southern Braai BBQ, Jalanasco - Fermented Jalapeno, Lemon & Garlic Peri-Peri and African Ghost Pepper. Salt and seasoning offerings include a Habanero, Ghost Pepper or Smoked Chipotle Salt and their unique Safari Smoke Seasoning. The spicy salts and seasonings come in convenient grinder bottles.
African Dream Foods is a project developed from the various passions of entrepreneur David Schmunk. His curiosity to see and experience new things ultimately brought him to South Africa — where a new journey and the love affair with the beauty, vitality, culture, people, scenery, and flavors of the country began. David wanted to create a business that combined his passions for travel, food, hot sauce, and spices with Africa, photography, and wildlife conservation.
---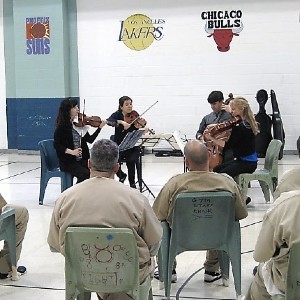 04.13.21
Soka Performing Arts Center presents its first event in the Manager's Choice Series, a series designed and directed by General Manager Renee Bodie to introduce or expand upon musicians, acousticians, and others who are involved in projects that take place outside the traditional performance space.
On Tuesday, April 13 at 7:30 (PDT), Renee Bodie speaks with Andrew Janss, founding cellist for the acclaimed Escher Quartet, current cellist for Break of Reality, about Project: Music Heals Us, the non-profit organization he co-founded and serves as Executive Director. The organization, since its founding in 2014, has presented over 1,000 free concerts and educational programs in hospitals, correctional facilities, shelters and refugee centers.
The discussion will also delve into the Vital Sounds Initiative, the organization's response to the COVID-19 pandemic, how world-renowned cellist Yo-Yo Ma became involved, and the profound impact the music has on the people hearing it and the musicians performing the concerts.
"I can personally testify that when we're looking for meaning and purpose at a time when many of the usual avenues of expression are not open for us to explore [...] this is actually one of the best things one can do as a musician during this crucial time when people need you."
— YO-YO MA
Janss will also discuss the upcoming Yamaha documentary film highlighting Project: Music Heals Us and the importance and ability of music to bring people together and provide healing for those in need.
A question and answer session will follow the interview.
The event is FREE but Registration is required on Zoom.
---
More Greer