Greer's Blog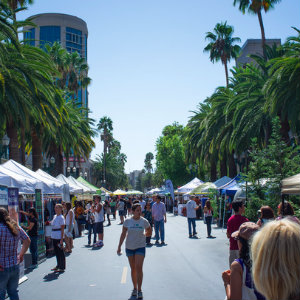 07.20.17
The 4th annual Vegan Faire presented by Healthy Junk in Anaheim, with support from Mother's Market & Kitchen, will be celebrated this Saturday, July 22 from 4 p.m. to 10 p.m. Vegan Faire is a family-friendly event able to be enjoyed by all. It's free and will take place at Center Street Promenade in Anaheim.
The "Motown Sounds" theme will include entertainment, wellness, dancing, curated goods, and activities. The Vegan Faire strives to promote a vegan and health-conscious lifestyle through the curated selection of participating vendors and exhibitors.
The Center Street Promenade is conveniently located five minutes from the Interstate 5 freeway off of the Lincoln exit. With free parking and shuttle services available.
For more information about the Vegan Faire, contact info@veganfaire.com.
---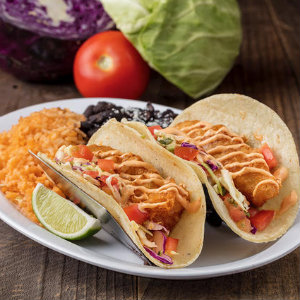 07.20.17
The OC-based fast-casual concept, Fresca's Authentic Mexican Kitchen just added a fiery new addition to its menu of Mexican cuisine – the Beer Battered, Creamy Sriracha Fish Tacos! Fresca's known for serving authentic, scratch-made Mexican cuisine using fresh, high-quality ingredients with no preservatives, offers the new fish taco as a limited time item now through the end of August at all six Orange County Fresca's locations.

Fresca's new Beer Battered, Creamy Sriracha Fish Taco features two pieces of cod tossed in a seasoned batter of Corona Beer and flour, fried and topped with fresh cabbage and a special, creamy Sriracha sauce. The new fish tacos start at $7.99, for two tacos served with rice and beans.

Fresca's was originally founded as Fresca's Mexican Grill in 1991 in Costa Mesa, and has grown to include six locations in Tustin, Brea, Huntington Beach, Lake Forest, and Anaheim. It's stayed true to its beliefs for over 25 years, and that involves serving great food that originated in Mexico, was perfected in California and is enjoyed by the many.

Fresca's now offers online ordering, making pick-up and delivery easy from all of its six locations. And, frequent guests of Fresca's Authentic Mexican Kitchen can take advantage of its loyalty program, where points are awarded for every dollar spent towards free or discounted menu items. Guests can register for the loyalty program at Fresca's.
1621 Edinger Avenue in Tustin. 714.259.0499.
20060 Santa Ana Avenue in Costa Mesa. 714.557.6822.
275 West Birch Street in Brea. 714.990.6881.
16062 Goldenwest Street in Huntington Beach. 714.861.1334.
22681 Lake Forest Drive in Lake Forest. 949.475.1435.
2085 East Katella Ave. in Anaheim. 714.935.0666.
---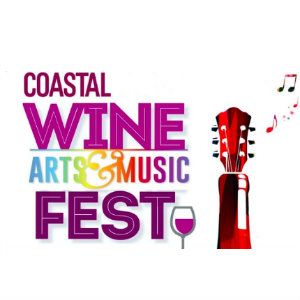 07.19.17
Wine, music and art enthusiasts in Orange County can come together at the Gray Matter Museum of Art in Costa Mesa for a unique experience on Saturday, July 22 from 1 to 5 p.m. that will appeal to your senses and taste buds. At the Coastal Wine, Arts & Music Fest you can sample premium varietals from wines around the world and enjoy small bites from local chefs/experts. Live music and local artists will keep the party lively.
Sample premium varietals from wines around the world and enjoy small bites from local chefs plus indulge in a sushi and sake tasting, cupcake pairings and more all while music performers and local artists keep the party lively.
GENERAL Ticket ($75) includes: Admission, Wine Tasting, (1) Raffle Ticket, Food Tastings, Live Music and More.
VIP Ticket ($125) includes: Reserved Seating, Parking, VIP Admission to Rooftop Speakeasy, Wine Tasting, (5) Raffle Tickets, Food Tastings, Specialty Cocktails, Live Music and More.
Tickets available here.
*This is a non-profit event and ticket sales will be donated to The Gray Matter Museum, a 501(c)(3) Charitable Organization.
Gray Matter Museum of Art is at 485 East 17th St. in Costa Mesa.
---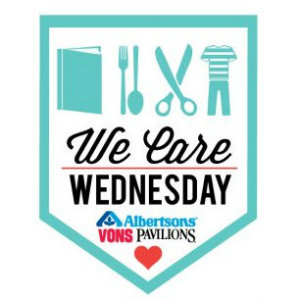 07.18.17
The OC Fair celebrates We Care Wednesday with free admission for you with a donation request each week. On Wednesday, July 19 from noon to 3 p.m. you can donate five nonperishable food items for free OC Fair admission to benefit Second Harvest Food Bank and OC Food Bank
Acceptance of donated items is at the discretion of the OC Fair. Promotion is limited to one free admission ticket and one free carnival ride per person. Guests must be present with donation to receive free ticket. Ticket is only valid on the day of the donation drive.
---
More Greer