Greer's Blog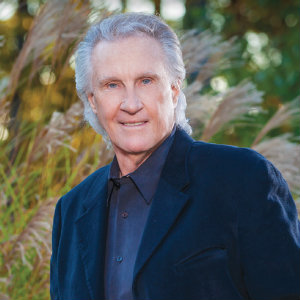 09.15.17
Rock n' Roll Hall of Famer Bill Medley will return to Newport Beach, his home of nearly 40 years, on Monday, Sept. 18, to host A Simple Evening with Bill Medley, a benefit for Lupus International. The annual event, held at the landmark Lido Theater, honors Medley's late musical partner Bobby Hatfield and his wife Linda, who lost her battle with lupus in 2010. September 18 would have been Linda Hatfield's birthday.
Now in its eighth year, the fundraiser will feature a cocktail reception, a raffle, and a live auction by Kent French of the Anaheim Ducks. The highlight of the evening will be a concert by Medley, accompanied by his daughter McKenna Medley. Medley will perform the Righteous Brothers classic hits "(You're My) Soul and Inspiration", "You've Lost That Lovin' Feeling", "Unchained Melody," and others.
Sponsored by Via Lido Plaza and Fritz Duda Company, the evening will begin with cocktails and gourmet bites from The Cannery, Blue Water Grill, Newport Rib Company, Campus Jax and Sabatino's.
Tickets for the evening start at $100 per person or $150 per couple for general admission seating for the concert.
Companies and individuals can also become Gold Sponsors for $1,500, which includes 10 tickets with VIP concert seating. Platinum Sponsorship is $2,500 and provides 12 tickets with VIP concert seating, and Double Platinum Sponsorship is $5,000 with 12 front row seats for the concert. All sponsors receive recognition on the Lido Theater movie screen and in the program.
All proceeds from the evening will benefit Lupus International, which provides funding for support and research for this chronic autoimmune disease, as well as pediatric rheumatology fellowships at major teaching hospitals and leading research centers throughout the country.
To purchase tickets or for more information about A Special Evening with Bill Medley, please visit www.lupusinternational.com.
The Lido Theater is at 3459 Via Lido, off Newport Blvd., in Newport Beach.
---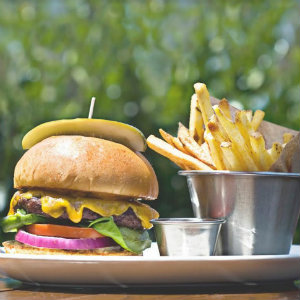 09.14.17
TAPS Fish House & Brewery in Brea is celebrating its 18th anniversary by serving TAPS Signature Burger for $1.99 (signifying "1999," the year of opening) on Fridays through September, with purchase of any beverage.
The anniversary special, regularly priced at $15.49, will be served in the bar/lounge and dining room. It's available from 11 a.m. to 3 p.m. or until the restaurant serves 300 burgers.
Fridays, September 15, 22 and 29, 11 a.m. until 300 burgers are sold.
TAPS Burger is a hefty eight-ounce custom blend of aged choice Angus chuck, short rib and brisket, and layered with sharp cheddar cheese, red onion, tomato, pickle, remoulade and butter lettuce. It's served on a toasted brioche bun with TAPS garlic parsley fries. You can also customize your TAPS Burger with bacon, sautéed mushrooms, guacamole, avocado, jalapeños, fried egg or a double patty for an additional charge.
TAPS' director of brewery operations, David Huls, has five lagers on tap, all which would pair well with the TAPS burger. They are: Amend This! an American Pre-Prohibition Lager; DAs Boooze! A German Pils; Vienna Lager; Schwarzbier and Boppeldock, a German Doppelbock.
TAPS Fish House & Brewery is at 101 E Imperial Hwy, Brea. 714.257.0101
---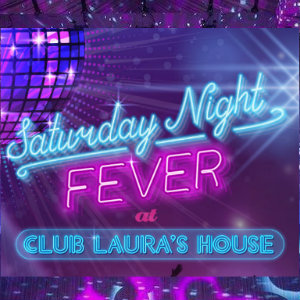 09.14.17
Laura's House will celebrate its 23rd Annual Gala on Saturday, Sept. 16 at 6 p.m. at the Island Hotel Newport Beach. Themed 'Saturday Night Fever,' the evening promises to be a celebratory gathering highlighting the vital work Laura's House does in our community to assist survivors of domestic violence. The event will feature a cocktail reception, silent and live auctions and a dinner reception.
Laura's House has made a significant impact on the lives of thousands of families in our community by providing shelter and support services to more than 4,000 battered women and children and counseling, life skills education and legal assistance to nearly 50,000 persons.
Individual tickets are $250. For tickets and more information, visit here.
Island Hotel Newport Beach is at 690 Newport Center Drive in Newport Beach.
---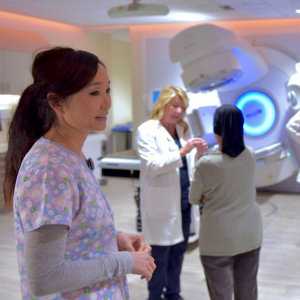 09.14.17
The annual Hoag Health & Wellness Fair will be held at Hoag Health Center Irvine – Sand Canyon on Saturday, Sept. 16 from 8 a.m. to 12 p.m.
This year's event will feature a variety of activities aimed to keep health top of mind with free flu shots and free health screenings for adults ages 18 and over, while supplies last. There will be tours of the facility, informative physician-led and wellness presentations, healthy cooking demonstrations, children's activity area featuring drills and prizes from Orange County Soccer Club, a blood drive and more.
Hoag affiliated physicians and technicians will offer free health screenings on a first come, first served basis, including: Blood Pressure Testing by Hoag Medical Group; Oxygen Saturation Testing by Hoag Pulmonary Services; Vision Screening by Lakeside Vision Center; Hearing by Providence Speech & Hearing Center and Orange Coast ENT Head & Neck Surgery; Hepatitis B and Hepatitis C Screening by Hoag Digestive Health and the Asian Pacific Liver Center; Grip Strength, Functional Reach and Swallow/Speech Screening by Hoag Rehabilitation Services; A1C Testing by Mary & Dick Allen Diabetes Center; Diabetes Risk Assessment by Mary & Dick Allen Diabetes Center; Stroke Risk Assessment by Hoag Neurosciences.
Physician-led and wellness presentations will touch on a variety of health topics, including:
Snoring and Sleep Disordered Breathing - Presented by: Ahmed El-Bershawi, M.D.; Sports Injuries: What You Need to Know to Stay in the Game - Presented by: Alan Beyer, M.D., David Kruse, M.D., and James Ting, M.D.; Precision Medicine: How Hoag is Using Targeted Therapy to Beat Cancer - Presented by: Michael Demeure, M.D.; Coronary Disease/Heart-Healthy Living - Presented by: Ethan Yalvac, M.D.; Preventing Foot and Ankle Pain - Presented by: Gennady Kolodenker, DPM; Latest Options for Back Pain - Presented by: Burak Ozgur, M.D.; Stress Management and Meditation Demonstration - Presented by: Anusha Wijeyakumar, MA, RYT, CPC, Wellness Coach; Healthy Aging: Living Long, Living Well - Presented by: Nancy Councelbaum, M.D.
For a full schedule of events, visit hoag.org/health-fair.
Hoag Health Center Irvine – Sand Canyon is at 16105-16405 Sand Canyon Ave. in Irvine.
---
More Greer