Greer's Blog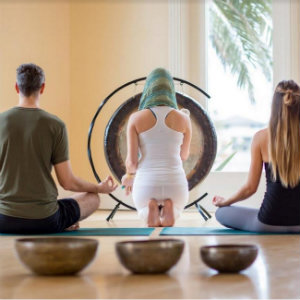 02.19.18
Spa Montage at Montage Laguna Beach expands its yoga offerings by bringing in local, popular Ritual Yoga to lead a new series of classes designed for yoga enthusiasts of all ages and aptitudes.
Open to the public as well as resort guests, sessions are held both in the morning and afternoon, with class highlights including:
Gentle Flow: Offering a relaxed pace and individualized attention – with deep stretching, mindful Vinyasa and breath work.
Mindful Meditation: Allows deep, intuitive focus into complete well-being and internal shifting of energy and consciousness.
Power Yoga: A dynamic combination of strength, sweat and spirituality, with an emphasis on strong standing poses while toning muscles and calming the mind.
Restorative Yoga: Sustained stretching poses release stagnate energy while supporting and preserving joints, bones and connective tissue health.
Sound Meditation: A multifaceted sound healing practice, releasing emotional blockages and expanding consciousness via guided visualization, Tibetan bowls and more.
Vinyasa Flow: Comprised of vigorous, dynamic sequences linking breath and movement.
The cost for each class is $40. Packages and unlimited monthly passes are available as well: a package of five classes is $190; a package of 10 classes is $350; the package of 20 classes is $680; monthly unlimited classes are $750.
Those who purchase packages of 10 or greater will enjoy spa access on the day of their class for three hours after class to enjoy the spa's luxurious fireplace lounges, whirlpool, steam and sauna areas, oceanfront lap pool and fitness facilities. And those who purchase a package of 20 or an unlimited monthly pass will receive an additional 20% discount on salon services (hair and nail) during the time the package is active in addition to three hours of spa access after each class.
To book a class, visit the MindBody app and search "Montage Laguna Beach" or visit montagehotels.com/spamontage. For more information, call Spa Montage at 949. 715.6010.
Montage Laguna Beach is at 30801 Coast Highway in Laguna Beach. 949.715.6000.
---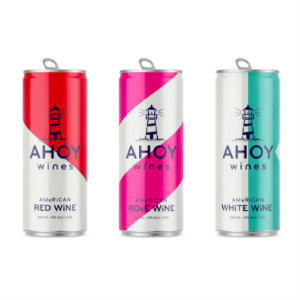 02.16.18
We just discovered Ahoy Wines from the father/son crew David & Robert Cordtz of Healdsburg, CA who are most known for their award-winning Sonoma Cider. Now, they're also making great wines in cans that are perfect for boating, camping, the beach or pool and other active pursuits. Ahoy's delicious flavor will change your perception of wine-in-a-can.
Ahoy offers three balanced, bright and enticing wine varietals from high-caliber American grapes. The lineup is packaged in brightly colored cans, which feature Ahoy's lighthouse icon in red for red wine, fuschia for rose wine, and turquoise for white wine. The recyclable, 8.4-ounce cans are offered in four-packs at every BevMo in SoCal.
Cidermaster, David Cordtz, and his son and co-founder, Robert Cordtz combine decades of industry expertise with next-generation dynamism. David Cordtz has been a notable force in Sonoma's artisanal community for decades, drawing upon his experience with fine wine cellars such as Fetzer, Schramsberg and Cordtz Brothers Cellars where he earned national and international acclaim for his wines. Robert Cordtz brings new perspective and dynamism, hoping to eliminate the pretention and uncertainty that can be associated with buying wine.
Sonoma Cider's certified organic hard ciders are made from gluten-free ingredients and hands-on passion. The unique flavor line-up includes The Jax (based on Apple Jax cereal), The Crowbar (made with fresh-juiced habanero peppers), The Washboard (with sarsaparilla and vanilla), Bananaweizen and Honey Lavender.
You can find both Ahoy Wines and Sonoma Cider at any BevMo near you.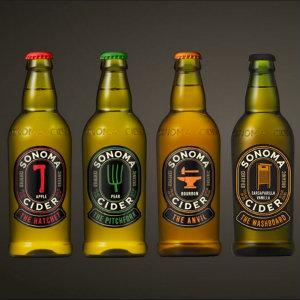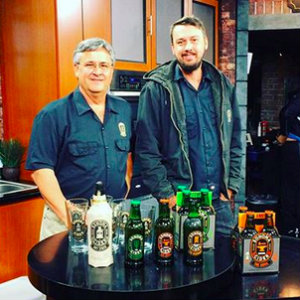 ---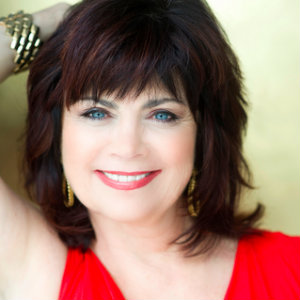 02.16.18
Come enjoy a delicious lunch from Fleming's while making connections with other business professionals. The Newport Beach Chamber of Commerce is hosting the February Business Luncheon Series on Wednesday, Feb. 21 from 11:30 a.m. to 1:30 p.m. at Fleming's Prime Steakhouse & Wine Bar.
This month's luncheon will feature speaker Arvee Robinson, Master Speaker Trainer, International Speaker and Author. Her presentation outlines the real-time benefits of speaking to grow your business. Arvee teaches the secrets of persuasive speaking and attracting more clients and customers than you ever dreamed possible.
Come meet with members and business professionals and leave with new contacts for your business success.
Fleming's Prime Steakhouse & Wine Bar 455 Newport Center Drive in Newport Beach. Complimentary self-parking is available. Valet is $6. Lunch is included.
Members with reservation: $35. Members at the Door: $40. Potential members: $40
To register for the event, please visit newportbeach.com.
---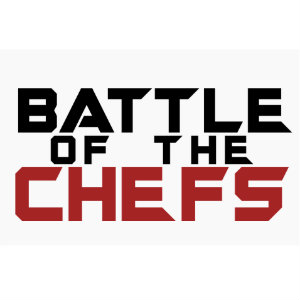 02.15.18
Battle of the Chefs will take place on Tuesday, Feb 20 at 6 p.m. at AV Irvine. The battle is set between executive chef Ron Fougeray of Splashes at the Surf and Sand Resort battling for Child Abuse Prevention Center and executive chef Leo Razo of Villa Roma and Cambalache Argentine Italian Cuisine battling for Golden Rule Charity in the Semi-Final Round 1.
The Chefs have something extra special planned to blow you away, as they prepare: FIRE &ICE and Surf and Turf with welcome cocktails from NOLET's Silver Gin. Guests can join the live event by purchasing one of four different levels of seating: General, Preferred, VIP, Front Row VIP and now offering the NEW! Chefs table VIP Experience. The best view in the house looking down on Monarch Kitchen Stadium.
AV Irvine is at 16500 Scientific Way in Irvine.
---
More Greer