Greer's Blog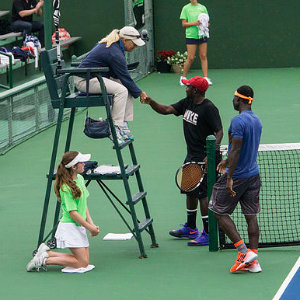 05.22.17
The longest-running local tennis tournament in Southern California, the 56th Annual Roy Emerson Tennis Classic benefiting the Holy Family Services and Foster Care Agency (HFS) will be held at the Palisades Tennis Club in Newport Beach over the Memorial Day holiday weekend. They will be joined by other local tennis facilities including The Tennis Club, The Racquet Club of Irvine and Mesa Verde Country Club. Up to 400 local players will compete in matches at all the venues leading up to final play on Memorial Day at Palisades Tennis Club.
Adoption Guild tournament volunteers have planned a series of special events including a lavish "Just for Fun" Tournament Party on May 28 starting at 6 p.m. at Palisades Tennis Club. It will feature local food vendors, complimentary beer and wine and entertainment. The "Just for Fun" party is free to tournament players. Guests wishing to attend the party can purchase a ticket at the door for $20. Those attending must be 21 years or older.
During the tournament players and guests will enjoy shopping at the boutique featuring tennis accessories and jewelry with wine tasting courtesy of One Hope Wines. Also, featured will be a raffle booth with over 25 wonderful prizes.
On Monday, May 29, FINALS day, the tennis will be spectacular for spectators. A "Sponsor Garden" will welcome VIP sponsors with a champagne reception, gourmet food and premiere seating for viewing FINALS play. Roy Emerson is set to address the large contingent with support for the tennis community and for The Adoption Guild and their support of HFS.
HFS strongly embraces the values of diversity and inclusion as they strive to provide caring, non-judgmental support for birth parents considering adoption, to unite children and infants in need of a home with hopeful adoptive parents, and to create strong, loving families of all shapes and sizes.
To enter the tournament, please visit adoptionguild.org and click on the "events" link. The entry fee for doubles teams, per event, is $108.50, NTRP singles is $54.25 and $81.13 for Open Singles. The deadline for entry is May 14, 2017 at 9:59 pm. This is a USTA-sponsored event. Prize money will be awarded in open men's and women's events.
Palisades Tennis Club is at 1171 Jamboree Road in Newport Beach.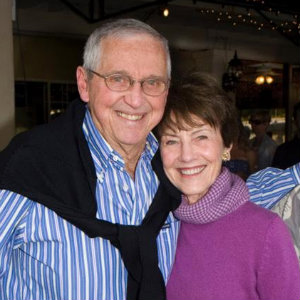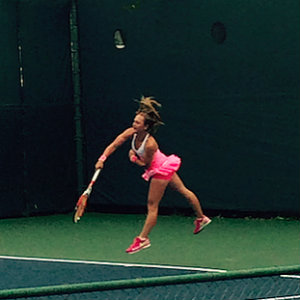 ---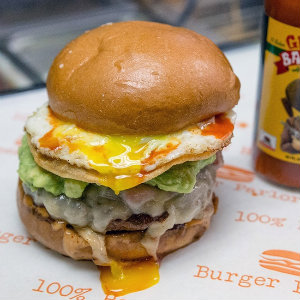 05.19.17
While celebrating Burger Parlor's win for 'Best Burger' at the 2016 Golden Foodie Awards, chef Joseph Mahon of Burger Parlor met Dexter Holland, founder of Gringo Bandito Hot Sauce. "I decided that I'd really like to honor our mutual Orange County roots and collaborate with Gringo Bandito on a signature burger," said Mahon.
And, now, you can try the Gringo Bandito Tostada Burger at both Burger Parlor locations in Fullerton and Orange. Crafted with 100% hormone free Nebraskan beef. It features a crisp tostada chip, fried egg, Gringo Bandito crema, crushed avocado, roasted Anaheim chile and Gringo Bandito Aioli. The burger serves as the perfect combination of the spicy Mexican flavors synonymous with Gringo Bandito and the creative quality Burger Parlor is known for.
The first pop-up concept to go brick and mortar in 2010, Burger Parlor was inspired by chef and owner Joseph Mahon's burger-focused events at Michelin star restaurant Bastide. Gringo Bandito was founded in 2004 by Dexter Holland, singer of the multi-platinum group The Offspring and the sauce has officially sold over 1 million bottles to date.
Open 11 a.m. to 9 p.m. Sunday through Wednesday; 11 a.m. to 10 p.m. Thursday; 11 a.m. to 11 p.m.
2014 N. Harbor Blvd. in Fullerton. 714.441.2003.
Open 11 a.m. to 9 p.m. Sunday through Wednesday; 11 a.m. to 10 p.m. Thursday; 11 a.m. to 11 p.m.
149 N. Glassell St. in Orange. 714.602.8220.
---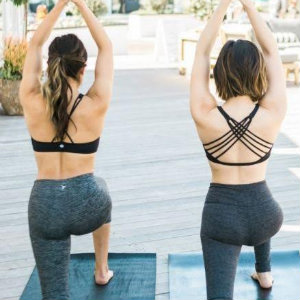 05.19.17
You can get out on Saturday, May 21 from 10 a.m. to 11 a.m. and join Curl Fitness for a free outdoor yoga class on the main deck at Lido Marina Village. Bring your water bottle, sunscreen and yoga mat… and start your weekend off surrounded by breathtaking views as you calm your mind and strengthen your body. Come early to find the perfect spot and enjoy the following special offers, samples and discounts from LMV vendors, including:
Bailey44 - gift with purchase; spend $300 or more and receive a vegan leather Bailey tote
Charlie & Me - gift card raffle
Curl Fitness - one month gym membership raffle
Eberjey - $25 off in-store purchase
Juice Served Here - 8oz complimentary juice
Serena & Lily - beach towel & tote raffle
Sweaty Betty - gift card raffle
Velvet - S'well bottle with purchase for $150 or more
This event is free and open to the public. Reserve your space at http://bit.ly/2pE1Fkr
Lido Marina Village is at 3434 Via Lido in Newport Beach.
---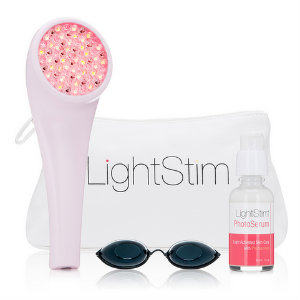 05.18.17
If you have skin issues, pain or want to improve the appearance of your skin, relief is available for you. LightStim patented LED Light Therapy used by top estheticians, dermatologists, and plastic surgeon also offers three home use, hand-held devices: LightStim for Wrinkles, LightStim for Pain (relieves arthritic pain, muscle and joint pain), LightStim for Acne (heals existing blemishes, minimize future breakouts).
Each LightStim uses different wavelengths, or colors, of light that helps to increase collagen and elastin production, reduce inflammation, speed healing, increase circulation, and destroy acne bacteria.
What's also great about these devices is that they are affordable, easy to use and portable. I've been using the LightStim for Wrinkles as part of my skin care regime. In just minutes a day, it's been helpful to smooth texture, increase elasticity, firm and tone my skin. The handheld device works in tandem with LightStim Collagen Peptide Serum to help fill in fine lines and wrinkles to help skin's appearance even more.
You can pick up one of these three great LightStim devices at MojoCryo, near Fashion Island in Newport Beach. This ultimate cryotherapy spa only carries the finest equipment and devices.
LightStim also just debuted the first LED Bed, that simultaneously emits multiple wavelengths (colors) of light to increase blood circulation and reduce inflammation so your body can naturally relieve pain, speed healing, and promote total body wellness. It was also designed to protect against cardiovascular disease, heart attacks and strokes. It prevents damage to cells caused by free radicals, decreases exercise induced muscle fatigue and protect skin from UV damage. You can find out more about this state-of-the-art bed at lightstim.com/ledbed.
MojoCryo is at 2091 San Joaquin Hills Road in Newport Beach. 949.877.6956.
---
More Greer