Greer's Blog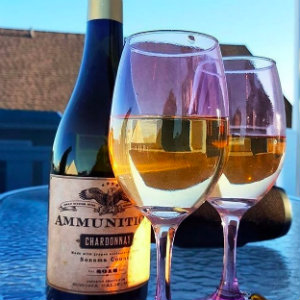 08.15.18
Join Ammunition Wine's 4th Vintage Release Party on Saturday, August 18 from 2 to 5 p.m. at The Original Wine Club in Santa Ana.
The Original Wine Club, one of the West Coast's leading retailers of wine, and now of fine spirits and craft beers as well. Our mission has always been to provide the best service, selection, and prices in a casual and friendly atmosphere. They provide temperature controlled storage lockers, a spacious and comfortable tasting area and we host weekly tasting events.
Ammunition is the shared vision of two guys who had a dream to produce world-class wines from Sonoma County and bring them to their friends and family as a celebration of their American heritage. Every drop of wine they produce represents their uncommon, obsessive pursuit of perfection. You can enjoy the results of their hard work and sleepless nights. The tasting fee is $20 per person.
1431 Village Way in Santa Ana.
---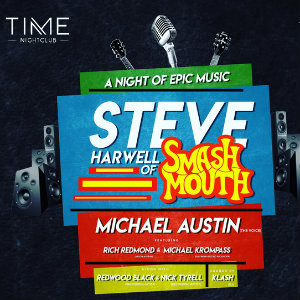 08.15.18
Don't miss an epic night of music with Steve Harwell from Smash Mouth and Michael Austin from The Voice on Wednesday, August 15 at 7 p.m. at Time Nightclub in Costa Mesa. Michael Austin will be performing songs from his upcoming album release with Special Guests Rich Redmond, drummer for Jason Aldean, and multi-platinum producer, Michael Krompass. The evening kicks off with performances by Redwood Black, Nick Tyrell, and DJ Klash.
Tickets available for purchase at timenightclub.com.
Open to ages 21+; tickets $15-$75 (ticketing/service fees apply)
Time Nightclub is located at 1875 Newport Blvd at The Triangle in Costa Mesa.
---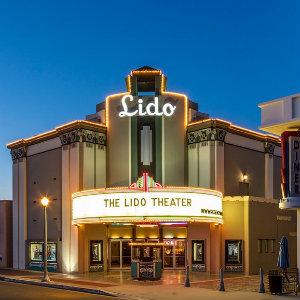 08.14.18
The Lido Theater in Newport Beach is celebrating its 80th anniversary with a showing on Thursday, Aug. 16 at 6 p.m. of the Oscar-nominated Jezebel, the film that opened the Lido Theater in 1938.
The Lido Theater in partnership with the Newport Beach Film Festival, will have a special Champagne and hors d'oeuvres reception followed by a screening of Jezebel at 7 p.m. Benefitting Lupus International, tickets for the reception and movie are $20 per person and can be purchased at https://bit.ly/2NSIewZ.
The acclaimed movie starring Bette Davis and Henry Fonda first opened the theater in 1938. It has been said that Miss Davis, a Corona del Mar resident at the time, drove by the theater daily while it was under construction. She reportedly requested a sitting parlor in the ladies room, which was built and still remains today, and also told the original owners of the Lido Theater to open with her movie Jezebel, which they did.
The Lido Theater is at 3459 Via Lido, off Newport Boulevard, in Newport Beach. For additional movies and show times, please call 949. 673.8350 or visit RegencyMovies.com. To inquire about renting the theater for a private event, please call 949.723.7100 or email lidorental@fritzduda.com.
Image by Bob Hodson
---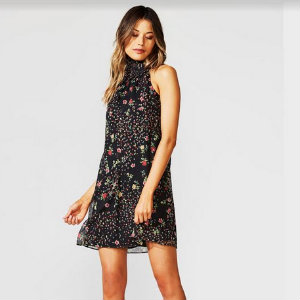 08.14.18
You're invited to an exclusive day of styling at Bailey44 in Newport Beach on Thursday, August 16 from noon to 7 p.m. Wardrobe stylist Mark Alan Harmon will be in store to assist styling in Baily44's new fall trends. You will also receive 25% off the new collection. Enjoy champagne and light bites, too.
RSVP, at lidovillage@bailey44.com if you'd like to book an appointment to join the festivities!
The first fifteen to RSVP will receive a gift from Cosbar!
Bailey44 is at Lido Marina Village at 3505 Via Oporto in Newport Beach.
---
More Greer