Greer's Blog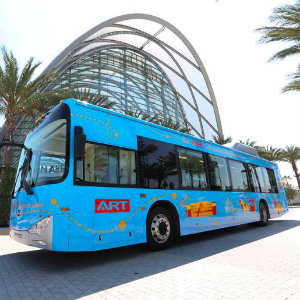 07.14.17
Costa Mesa now has FREE transportation to some of its hot spots off Bristol, from The Lab and The Camp to Performing Arts and connecting to local residential and business hubs.
The Anaheim Resort Transportation (ART) teamed up with the city of Costa Mesa, Travel Costa Mesa and OCTA, through a transportation grant, to expand its public transportation service with a free Costa Mesa-only line that began last month.
The ART-Costa Mesa Line is free to the public and operates daily on a fixed route schedule. It offers area businesses, employees, residents and visitors an easy and economical transportation option and is designed to reduce traffic, and enhance the dining, shopping and the arts experience in Costa Mesa.
This service transports riders on 30-passenger (CNG) Compressed Natural Gas ART vehicles along nine fixed-route stops covering South Bristol Street between South Coast Metro's business and residential areas, South Coast Plaza, The LAB, The Camp, and Costa Mesa's cultural arts centers.
In addition to this Costa Mesa-only service is the ART Costa Mesa/South Coast Plaza (line #22), which will continue to provide round-trip transit service between Costa Mesa to the Anaheim Resort area. Fares for line 22 are $5.50 for adults and $2 for children per day.
---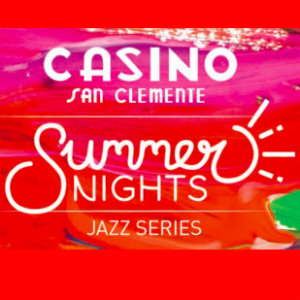 07.13.17
The Summer Nights Jazz Series starts tonight at the Casino San Clemente. Doors open at 6 p.m. with music starting at 7 p.m, allowing ample time to enjoy the ocean view Patio of the Stars, cash bar hosted by the Ruin Bar and light bites for advance purchase from Healthy Junk and Center St. Cheese Shop. Music tickets are a nominal $10/each online at brownpapertickets.com (reference "summer nights jazz") or $10/each at the door for last minute guests.
For the inaugural night and back by popular demand is the Tim Gill Quintet, a rabble-rousing jazz group specializing in hot jazz and early swing with salutes to Louis Armstrong and Fats Waller and sure to cool the room with conversation and interplay.
The series continues every other Thursday through September 28 and features award winning and varied jazz performers including: Leonard Thompson with "jazzed" sounds of piano and organ; Ron Stout, virtuoso trumpeter belting straight ahead jazz; Josh Nelson, renown composer and jazz pianist and his band; the Danny Green Trio with Brazilian jazz favorites; and Elizabeth Lamers, songwriter and sultry jazz vocalist, a favorite at the Casino San Clemente, who is planning an exclusive CD release and signing celebration on the closing evening – details forthcoming.
For more information on the Casino San Clemente as a renovated seaside private event venue, please visit thecasinosanclemente.com or call 949.369.6600.
140 W. Avenida Pico, in San Clemente.
---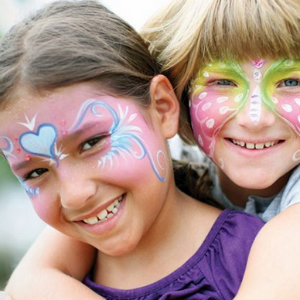 07.13.17
Illumination Foundation (IF), a local nonprofit breaking the cycle of homelessness, is hosting the 5th Annual Carnival for Kids on Saturday, July 15 from noon to 5 p.m. in Anaheim to raise funds for IF's Children's Resource Centers which provide year-round educational services for local homeless youth.
Carnival for Kids will be a fun-filled event complete with games, rides, entertainment and delicious food by Villa Roma and Walt Disney Parks and Resorts Food & Beverages. There will also be a magician, a stilt walker, a petting zoo, and a hint of Disney magic.
IF's Children's Resource Centers provide homeless and unstably housed children with year-round, trauma-informed care and educational services, including reading comprehension and STEM, as well as with daily meals, mental health services and consistent use of restorative justice practices.

La Palma Park is at 1151 N La Palma Pkwy in Anaheim.
---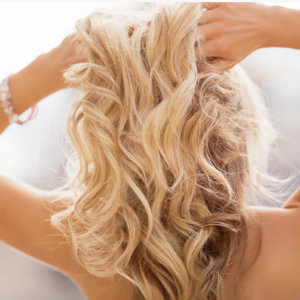 07.12.17
A hip new blow dry bar is opening in Huntington Beach that specializes in blowouts, make up application, hair treatments and hair styling. The Blow Down Blow Dry Bar will be having their Grand Opening party on Friday, July 15 from 3 to 5 p.m.
Ladies can get "blown out", sip champagne, and hang with their girlfriends…because getting ready for the party can be part of the party! The event will include a pink carpet with a step-and-repeat, a DJ, a "LIVE" performance, food, drinks, photographer, gift bags, and local friends and businesses.
224 5th Street Huntington Beach, one street over from Main Street in downtown Huntington, and one block from the Shorebreak Hotel.
For appointments, or more information, email info@ontheblowdown.com, or call 714.916.0801.
---
More Greer