Greer's Blog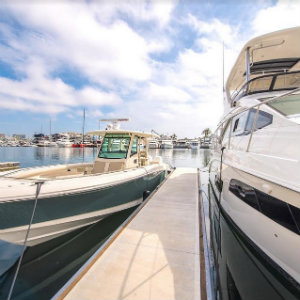 04.17.18
Spring has sprung and that means the 45th Annual Newport Boat Show is right around the corner! As the premier yacht show in the west, this year's show will feature more than 200 boats including the newest vessels to reach the Western United States! In addition, some of the area's finest vendors and exhibitors will be on hand both shoreside and in the water to showcase innovative products and services designed to enhance the experience of any boat owner.
If you're heading to the show, VUE Newport is offering free shuttle service Friday - Sunday! Simply park at VUE Newport located at 2240 Newport Boulevard, and hop on a shuttle to the show. While you're there, visit the VUE Newport booth (located next to the food truck) for your validation ticket, then catch a shuttle back to VUE to pick up your car at the end of the day. Couldn't be easier! And when you drop off your car at VUE Newport over the weekend, make sure to say hello to their newest restaurant partners Pizza Press (on-site at VUE on Saturday, April 21st) for free giveaways and Hamptons (on-site at VUE on Sunday at 10:30 a.m. - 2:30 p.m.) for yummy food samples before heading over to the show.
The Newport Boat Show runs from Thursday, April 19 - Sunday April, 22nd. Free shuttles from VUE will run from 10 a.m. to 8 p.m. Friday and Saturday and from 10 a.m. to 6 p.m. on Sunday. vuenewport.com See you there!
---
04.16.18
The Newport Beach Film Festival seeks enthusiastic film lovers to volunteer for Orange County's annual celebration of cinema. The 19th Annual Newport Beach Film Festival, presented by Pacific Sales, runs April 26—May 3, 2018.
As a non-profit organization, the Newport Beach Film Festival wouldn't be able to bring such an amazing event to life without the help of over 400 volunteers. Volunteers will have the opportunity to participate in several aspects of the festival. Volunteer positions include: Guest Relations, Merchandise Sales, Media Relations, Theater Ushering, Event Production and Office Reception.
Before the festival, volunteers must attend at least one mandatory orientation meeting. The one-hour meeting provides an overview of festival activities, as well as updated information on positions and volunteer responsibilities. Volunteers will have the opportunity to ask questions and sign up for specific shifts at the meeting.
In addition to the automatic volunteer discount on film tickets, the Festival Volunteer Appreciation Program has been revamped for 2018 to provide a more rewarding experience for all volunteers.
Volunteers under 18 years old must submit a signed parental consent form. A parent/guardian must accompany volunteers, under the age of 16.
All volunteers are required to attend one of the following Newport Beach Film Festival Volunteer Orientation Meetings:
Newport Beach Film Festival Office – 2000 Quail Street Newport Beach
Monday, 4/16 @ 6:30 p.m.
Wednesday, 4/18 @ 6:30 p.m.
Thursday, 4/19 @ 6:30 p.m.
Newport Coast Community Center - 6401 San Joaquin Hills Rd, Newport Coast
Saturday, 4/21 @ 3 p.m.
---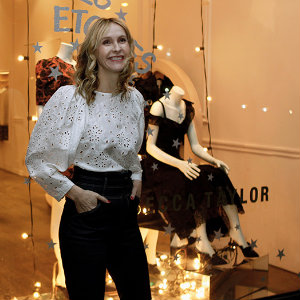 04.16.18
Fashionistas and anyone wanting top styling advice will want to join an evening of fashion and charity with Rebecca Taylor at Fashion Island on Wednesday, April 18 from 5 to 7 pm.. You can shop the latest trends with advice—and facetime—from Rebecca and Fashion Island personal stylist Sara Aplanalp. Attendees will receive 25% select items and help support The National Charity League when making a purchase, with 10% of sales benefiting the organization.
RSVP at RSVP@RebeccaTaylor.com
Rebecca Taylor is near Bloomingdale's at Fashion Island in Newport Beach.
---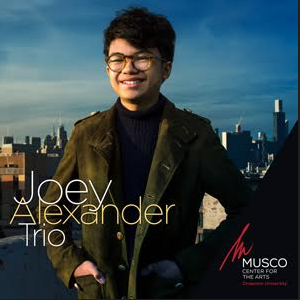 04.15.18
14-year old piano prodigy Joey Alexander has been featured on 60 Minutes, Time Magazine, and NPR. Come see why Wynton Marsalis says he has "never heard anyone play like him" at one of the West Coast's best acoustic venues.
Reserve your seat today for Friday, April 27: Joey Alexander Trio at Musco Center for the Arts.
Musco Center for the Arts is located on the campus of Chapman University at 415 North Glassell in Orange.
---
More Greer