Greer's Blog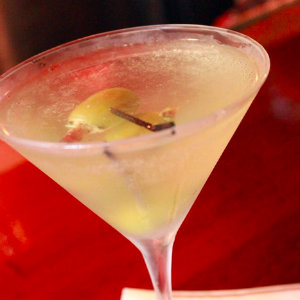 06.18.18
The owners of the Bungalow Restaurant will be celebrating National Martini Day on Tuesday, June 19 with specially priced martinis offered all day.
The Bungalow, a favorite neighborhood restaurant made famous for their OVERSIZED SIGNATURE MARTINIS since 1996, will offer twelve specialty martinis at the value price of $6.19 throughout the day and evening. The specially priced martinis will be available in the bar only.
"National Martini Day is a perfect fit for The Bungalow, as this iconic drink has always had its permanent place in the line-up of classic cocktails on our menu," said co-owners Jim Walker and Louie Feinstein. "We're excited to recognize this national celebration with our existing guests as well as those local martini lovers that may not have sipped or dined with us before."
The Bungalow will offer the one-day National Martini Day MENU on Tuesday, June 19th in the bar only, from 11:30 a.m. – 10 p.m. Restrictions may apply. See website or visit the restaurant for details.
2441 E. Coast Hwy. in Corona del Mar. 949.673.6585.
---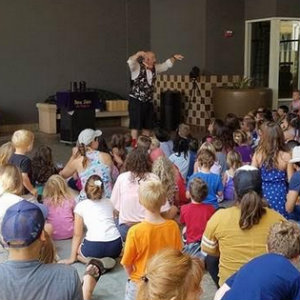 06.18.18
Children can enjoy a variety of free activities and entertainment at Kaleidoscope this summer, when the center's annual Kaleido Kids events return on Tuesday, June 19. Co-sponsored by Jump 'n Jammin and held in Kaleidoscope's center courtyard, the fun events are every Tuesday from June 19 through August 1 at 11:30 a.m.
The series of events will conclude with the annual Kaleido Kids Carnival on Tuesday, August 7 from 11:30 a.m. to 2:30 p.m. Kaleidoscope donates all proceeds from Carnival tickets to Make-A-Wish® Orange County and the Inland Empire, and has raised more than $50,000 for the non-profit over the last six years.
The Kaleido Kids event schedule is:

June 19 Dance Party at 11:30 a.m. - 12:30 p.m.
June 26 Pirate Magic Show at 11:30 a.m. - 12:15 p.m.
July 3 Musical Rock Concert Puppet Show, 11:30 a.m. - 12:15 p.m.
July 10 Science Show at 11:30am - 12:15 p.m.
July 17 Comedy Balloon Variety Show at 11:30 a.m. – 12 p.m.
July 24 Reptile Show at 11:30 a.m. - 12:30 p.m.
July 31 Lego Fun at 11:30am - 12:30 p.m.
August 7 Carnival, 11:30am - 2:30 p.m.
The Kaleido Kids Carnival on August 7 will include inflatables, games, a juggler, a stilt walker, face painting, a balloon artist, kiddie train, DJ and more. Admission is free, but select activities require tickets, which are $1 each, $5 for six, or $10 for 15. Guests who bring a new toy (no guns please) or a new backpack to donate to Make-A-Wish will receive five game tickets.
Also on Tuesdays, restaurants inside Union Market Mission Viejo at Kaleidoscope host Kids Eat Free, with a child receiving a free beverage or kids meal with the purchase of a regular (adult) beverage or entrée. The Union Market Mission Viejo boutiques also offer 20% off on Tuesdays.
Adding to the summer fun, Edwards Kaleidoscope Stadium 10 is again hosting its Summer Movie Express on Tuesdays and Wednesdays at 10 a.m., when popular family movies (rated G or PG) are shown for only $1 admission per person. Summer Movie Express, which runs June 19 to August 21, will feature The Secret Life of Pets, The Lego Batman Movie, and other kid-friendly films.
For more information on the Kaleido Kids events or Carnival, please call 949.542.4407 or visit gokaleidoscope.com.
Kaleidoscope is located at 27741 Crown Valley Parkway in Mission Viejo.
---
06.15.18
Nobody really plans to get divorced, but understanding the nuances of this process are fraught with questions and uncertainty. This quarterly seminar gives women a unique opportunity to learn all about this confusing process---no matter what stage you are in----and all in a safe, caring environment.
You can join a seminar to explore the three key pillars of divorce----from the family & psychological perspective, to understanding the legal process, and insights surrounding the financial aspects. The next dates are on Saturday, June 23, Saturday, Sept. 8 and Saturday, Nov. 10.
With the guidance of trained professionals, they will take away the mystery and uncertainty of "untying the knot." Bring your questions with you. The more you know, the better off you will be as you navigate through the various stages of this journey.
This is guaranteed to be three hours that are well worth your time and effort. It will be extremely informative and in a compassionate setting with others that are going through many of the same issues. You will leave the workshop with direction, clarity, hope and an understanding of how all of these pieces fit together in the process of divorce. Each case is different, but they all share many core fundamentals. Get smart right now if you are contemplating a possible divorce.
The professional team guiding you through this 3-hour seminar include:
Karen Rhyne, Esq. and Certified Family Law Specialist (CFLS) 949.553.1223 info@michel-rhyne.com
Leslie Drozd, Ph. D 949.786.7263 lesliedrozd@gmail.com
Megan Stirrat, Certified Divorce Financial Analyst (CDFA) 949.859.2963 megan_stirrat@ml.com
Quarterly Saturday Seminar – A Seminar On Divorce on Saturday, June 23, Saturday, Sept. 8 and Saturday, Nov. 10.
9 a.m-12 p.m. (Registration starts at 8:30 a.m.), Fee is $30.
To RSVP, or for more information, please call: Megan Stirrat at 949.859.2963
Location: At the offices of Megan Stirrat, 100 Spectrum Center Dr. Suite 1100 in Irvine.
---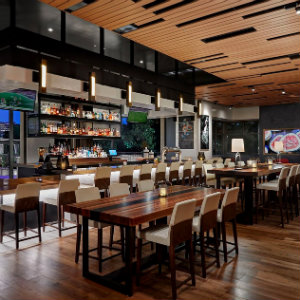 06.15.18
Kick-off the World Cup in style at Marriott Irvine Spectrum and get in the spirit at Heirloom Farmhouse Kitchen. Its serving dishes inspired by the different participating countries. Catch all the games on Heirloom's eight-screen media lounge or from its chic bar.
See below for the lineup:
June 15: Portugal v. Spain at 11 a.m.
Portugal: Linguisa, charcuterie, saffron bread & sea salt bread Spain: Mixed Paella.
June 17 (Father's Day): Mexico v. Germany (at 8 a.m.) & Brazil v. Switzerland (11 a.m.) –In addition to showing the games, Marriott Irvine Spectrum will have a soccer goal set up on their event lawn for dads to shoot on – if dad scores, he will receive a free beer at Heirloom.
Mexico: Chilaquiles (during 8 a.m. game). Germany: Cold cuts & cinnamon bread (during 8 a.m. game)
Brazil: Skirt steak and pinto beans; Brazilian meatballs (during 11 a.m. game)
Switzerland: Pastries, donuts, and vegetable crudités (during 11 a.m. game)
Marriott Irvine Spectrum is at 7905 Irvine Center Drive in Irvine.
---
More Greer