Greer's Blog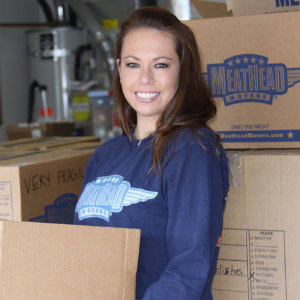 04.14.17
Meathead Movers are now dropping off Do Good Boxes to its customers. At you prepare for your move and find things that you'd like to donate, you simply fill your box with non-perishable food, animal food/toys, school supplies or books that Meathead Movers will pick up at a later date and deliver to respective local nonprofits – Orange County Food Bank, OC Animal Care and Project Hope Alliance.
---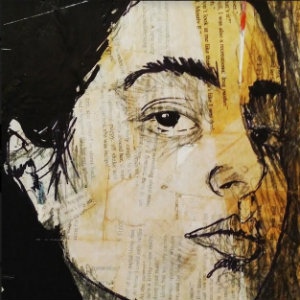 04.13.17
Orange County based artist George Loyo will be debuting his first one man show entitled "The White Ladder" opening Saturday, April 15 from 7 to 10 p.m. at The ARTery Gallery at the Lab in Costa mesa. You can see his latest works and meet George Loyo, an accomplished conceptual artist, muralist and art director with a great sense of design and style.
"The White Ladder" will be on display from April 16-28. The ARTery supports emerging artists through their exhibitions and installations through a series of steel shipping containers transformed into a walkthrough community art exhibition space.
You can contact George Loyo at gloyo@sbcglobal.net
Open 10 a.m. to 9 p.m. Monday through Thursday and Sunday; 10 a.m. to 10 p.m. Friday and Saturday.
The ARTery at The Lab in Costa Mesa at 2930 Bristol St. in Costa Mesa.
---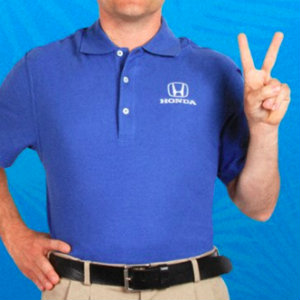 04.13.17
If you're a Hybrid car owner, you'll want to know about that the SoCal Honda and the Helpful Guys in Blue are celebrating April EARTH Month by pumping Free Gas for all Hybrid drivers in cities across SoCal through Earth Day, April 22nd.
On Friday, April 14 from 7:30 to 10:30 a.m., the Guys in Blue will be popping up at a gas station in Costa Mesa to pump complimentary fuel for morning Hybrid drivers! You have stay tuned for helpful clues around where the Guys in Blue will be pumping free gas on Twitter @HelpfulHonda and facebook.com/SoCalHondaDealers.
---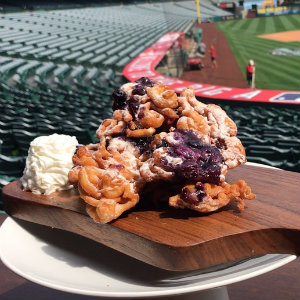 04.12.17
For the 2017 MLB Season, Angel Stadium of Anaheim is offering even more diverse and exciting selection of foods and beverages to satisfy fan appetites.
From mouthwatering, recipes crafted from premium fresh ingredients, to sensational pairings with craft beers and cocktails, here's the lineup:
New Gameday Dining Enhancements
New in The Diamond Club for Fans at Angel Stadium - The Diamond Club experience offers a new enhanced buffet with exciting action stations for both savory and sweet culinary creations for fans to enjoy each gameday.
Crafty Dawgs – features hand crafted topped hot dogs with specialty toppings at section 127 on field level received great fan acclaim. Fan access to this experience is expanding with the conversation of a location in section 420 on view level (previously Panda Express) with an additional Crafty Dawgs featuring specialty dogs and now Crafty Fries with a great selection of Crafty beer. Locations: Section 127 on Field Level, and Section 420 on View Level.
The Change Up Kitchen – A new destination location (previously Panda Express) at section 226 on Terrace Level showcasing the Legends at Angel Stadium culinary team with rotational, fresh and changing menus every home stand. Fans will have the unique experience of trying new themed cuisine each home gameday. Location: Section 226 on Terrace Level.
LA Rotisserie -- Opening later in the season, this new destination eatery delivers a new incredible dining experience of fresh and delectable fine roasted meats and poultry to our concessions concourse. Located directly behind home plate on field level this new location will feature a delicious variety of composed salads and slow roasted chicken roasted with savory spices, served as a wholesome platter or in hand-crafted sandwiches. Location: Behind Home Plate on Field Level.
Ballast Point – Previously Angels Wings, now a craft brewing-inspired destination location featuring incredible craft beers by Ballast Point and the new signature Southern Fried Chicken Sandwich which is hand breaded buttermilk fried chicken, served with pickles and mayo. Location: 207 Terrace Level
Spuds – Destination for potato greatness, the French fry central location for the 2017 season has a new open feel to the space and features a new Pork Belly Poutine of crispy fries topped with rich gravy, crisp pork belly, shredded cheddar and green onion. Location: Section 130 on Field Level.
New Additions to the 2017 Concessions & In Seat Fan Food Menus
Southwest BBQ Chicken Salad - fresh field greens with charred corn, black beans, red onions and shredded barbecue chicken and chipotle dressing. Location: Melissa's at 1st & 3rd Base Food Court on Field Level, plus The Corner Market, Section 221 Terrace Level, as well as In Seat Service.
Super Food Salad - baby and Tuscan kale blend with quinoa, roasted sweet potatoes, dried cherries, golden carrots, edamame, toasted walnuts and pumpkin seeds with a zesty lime vinaigrette. Location: Melissa's at 1st & 3rd Base Food Court on Field Level, plus The Corner Market, Section 221 Terrace Level, as well as In Seat Service.
Crafty Dawg Signature "Pastrami Dawg" - all-beef hotdog topped with shaved pastrami, sauerkraut and sweet and spicy mustard. Location: Section 127 Field Level and 420 View Level
Garden Grilled Cheese - sautéed zucchini, portabella mushroom and red bell pepper with provolone and mozzarella. Location: 211 Terrace Level
Southern Fried Chicken Sandwich – hand-breaded buttermilk fried chicken with pickles and mayo. Location: Ballast Point Section 207 Terrace Level
Bacon & Bleu Burger - thick-cut bacon, caramelized onions and bleu cheese. Location: 107 & 126 on Field Level
Pork Belly Poutine - crispy fries topped with rich gravy, crisp pork belly, shredded cheddar and green onion. Location: 130 on Field Level, plus In Seat Service
Oke Poke - a fresh and satisfying poke bowl destination with all the classic Hawaiian dish elements, and variety. Fans will be able to custom build a bowl or burrito started with tuna or salmon with choice of brown or white rice in the following options: Crunchy Garlic – 'Oke' garlic sauce, ginger, sesame oil, honey; Fire Cracker – spicy mayo, 'Oke' garlic sauce, sesame seeds, Hawaiian sea salt; Okeechi -Korean Napa cabbage, minced garlic, kimchee sauce; Bailey – 'Oke' sweet chili, cucumber, carrots, cilantro, scallions, sesame seeds. Also featuring authentic Hawaiian shaved ice. Location: 3rd base food court on Field Level, In Seat Service and The Corner Market, Section 221 on Terrace Level.
---
More Greer