Greer's Blog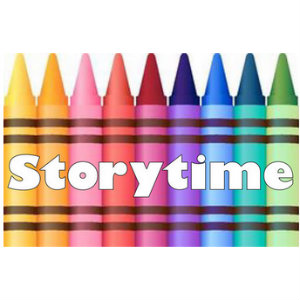 08.20.19
In a partnership with the Chuck Jones Center for Creativity, Cilek Kids Room at SOCO is holding monthly Storytime events from now through October. These hour-long interactive activations all feature live music, dance, and storytelling with each Storytime event finishing with a parent and child activity that relates to the subject of the story told. Once Storytime is complete, families are invited to the SOCO Farmers' Market to take part in a tasting tour with Market Bucks-tokens that can be spent on anything inside the market.
Cilek Kids Room's second Storytime event will take place on Saturday, August 24 from 11 a.m. to 12 p.m. inside the showroom and will feature a Corduroy reading along with a bear ear construction craft.
All Storytime events are free to attend and registration is required. Please sign up for any and all Storytime dates by visiting: chuckjonescenter.org.
Cilek Kids Room – SOCO is at 3315 Hyland Avenue, Suite B in Costa Mesa.
---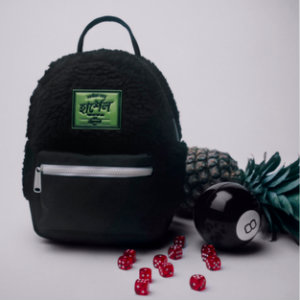 08.19.19
Inspired by travel and music culture, the Pop-In@Nordstrom x Herschel collection features novelty items exclusively designed by Olivia Kim in some of Herschel Supply Co.'s most iconic shapes. The shop just launched in select Nordstrom stores such as at South Coast Plaza and online at Nordstrom.com/pop.
Featuring more than 100 exclusive items for men, women, and kids, the limited-edition collection includes durable and fashion-forward pieces for travelers to get-up-and-go to work, school or play. The assortment features some of Herschel Supply Co.'s most iconic styles including the Nova Mini, Grove Small, Sutton Duffle, Cruz Crossbody, Seventeen Hip Sack and more ranging from $25 to $280.
In addition to signature styles, the collaboration includes exclusive Herschel Supply Co. patches that will be available in new languages for the first time. The shop also includes a custom Pop-In@Nordstrom x Herschel tee and sweatshirt.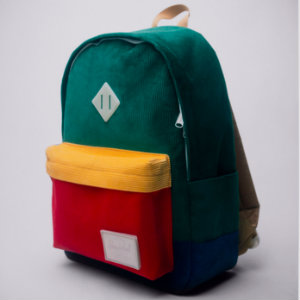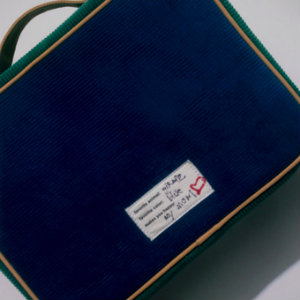 ---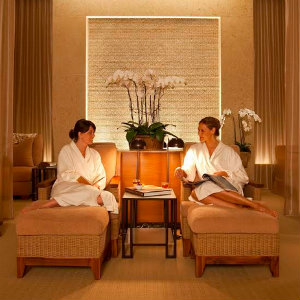 08.19.19
Pelican Hill Spa, recently voted "#1 Spa in California" by Conde Nast Traveler magazine and recipient the Forbes Five-Star rating for its seventh consecutive year now, offers 22 treatment rooms, women's & men's Acqua Colonnades, relaxation lounges, a private Spa Suite, fitness center, wellness classes, personal training, salon, day packages, spa cuisine and boutique. They offer incredible body therapy treatments, massage therapy treatments, facial therapy treatments, HydraFacials, as well as hair and nail salon services.
You can take advantage of their Wellness Week Spa Day offer from August 23-29.
Enjoy a Pelican Hill Spa Day during Visit Newport Beach Wellness Week available for $139 Monday-Thursday or $169 Friday-Sunday. Choose one of the following 50-minute treatments: Aromatic Alchemy Massage or Custom Facial.
AROMATIC ALCHEMY MASSAGE ~ 50 minutes
A custom, therapeutic massage accompanies inhalation therapy, featuring intentionally curated blends of pure essential oils designed to calm, energize or replenish the body, mind, and spirit.
CUSTOM FACIAL by NaturaBisse ~ 50 minutes
This facial is tailored to your skin's specific needs in a traditional European style.
Includes complimentary valet parking, unlimited daily fitness classes and access to herbal steam rooms, saunas, saltwater soaking tubs, relaxation lounges and fitness center. Does not include pool access. Visit pelicanhill.com/spa for more treatment details and fitness class schedule.
22701 S Pelican Hill Road in Newport Coast. 888.507.6427.
Image Courtesy of Pelican Hill
---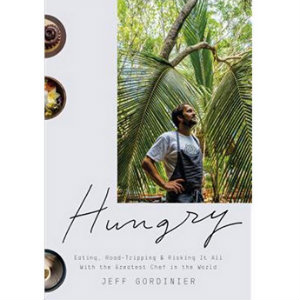 08.16.19
On Sunday, August 18 at 4 pm, Laguna Beach Books welcomes Jeff Gordinier to the store. Jeff will be discussing and signing copies of his new book, Hungry: Eating, Road-Tripping, and Risking It All with the Greatest Chef in the World.
Hungry is a book about not only the hunger for food, but for risk, for reinvention, for creative breakthroughs, and for connection. Feeling stuck in his work and home life, writer Jeff Gordinier happened into a fateful meeting with Danish chef René Redzepi, whose restaurant, Noma, has been called the best in the world. A restless perfectionist, Redzepi was at the top of his game but was looking to tear it all down, to shutter his restaurant and set out for new places, flavors, and recipes.

This is the story of the subsequent four years of globe-trotting culinary adventure, with Gordinier joining Redzepi as his Sancho Panza. In the jungle of the Yucatán peninsula, Redzepi and his comrades go off-road in search of the perfect taco. In Sydney, they forage for sea rocket and sandpaper figs in suburban parks and on surf-lashed beaches.
On a boat in the Arctic Circle, a lone fisherman guides them to what may or may not be his secret cache of the world's finest sea urchins. And back in Copenhagen, the quiet canal-lined city where Redzepi started it all, he plans the resurrection of his restaurant on the unlikely site of a garbage-filled lot. Along the way, readers meet Redzepi's merry band of friends and collaborators, including acclaimed chefs such as Danny Bowien, Kylie Kwong, Rosio Sánchez, David Chang, and Enrique Olvera.
Please note that this is a ticketed event, tickets are $26 plus tax and include a copy of the book. Tickets can be purchased at the store or online at jeffgordinier.brownpapertickets.com.
Sapphire will be serving the following appetizers:
Hummus
Goat Cheese Dip with Herbs, Pickled Garlic, Olives
Labneh with Olive Oil, Toasted Cumin
Grilled Eggplant, Asparagus, Zucchini & Squash
Fresh Cherry Tomatoes
Pita Chips, Lavash, Toasted Baguettes
1200 S Coast Hwy, Laguna Beach.
---
More Greer