Greer's Blog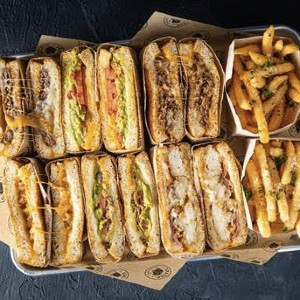 04.12.21
Join the gourmet grilled cheese destination Grater Grilled Cheese for decadent sandwiches, irresistible deals, and a chance to win an ultimate prize on National Grilled Cheese Day on Monday, April 12.
Celebrate all month long with the Cheese Wheel of Fortune, available at all locations during select weekends. Spin and win prizes including free grilled cheese sandwiches, free fries, 10% off discounts, and more! The Cheese Wheel will be set up at the Irvine location beginning April 16-18, followed by Huntington Beach on April 23-25. Grilled cheese aficionados can also put their skills to the test virtually and unlock specialty promo codes with weekly Cheesy Trivia on the Grater Grilled Cheese Instagram.
Make sure to head in on April 12 for National Grilled Cheese Day where the first 50 customers will receive a grate coupon, and one lucky Golden Ticket winner will win one free grilled cheese per month for a full year!
Grater Grilled Cheese Irvine is located at 6628 Irvine Center Drive, Irvine.
Grater Grilled Cheese Huntington Beach is located at 120 Fifth Street, Huntington Beach.
---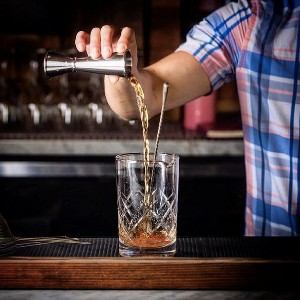 04.12.21
Kick-off the week with a drink you can feel good about! Every week, 50% of Farmhouse at Roger's Gardens featured "Swig" cocktail benefits a local charity that's making a difference in our community. Now through Sunday, Farmhouse is spotlighting the work Bracken's Kitchen, which was founded by Chef Bill Bracken in 2013 with a simple mission: "Through food recovery, culinary training, and our community feeding program we are committed to recovering, repurposing, and restoring both food and lives."
Open 11:30 a.m. to 9 p.m.
2301 San Joaquin Hills Rd, Corona Del Mar. 949.640.1415.
---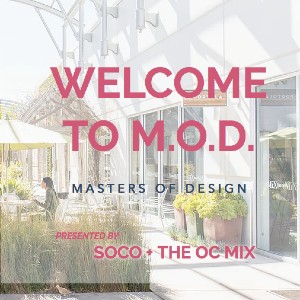 04.09.21
SOCO's all new mini-series is here: SOCO's Masters of Design! (or M.O.D. Series, for short). SOCO, Southern California's destination for interior design inspiration, brings you a new design resource, Masters of Design.
It's SOCO's very own spin on the celebrated MasterClass series that is relevant to all audiences – perfect for seasoned designers, design interested consumers, and anyone else who enjoys the luxuries of the home! Episodes include home tours from OC's top interior designers, tips & tricks on how to achieve the latest design trends in your own home, the hottest new products, showroom tours, and so much more.
You can watch the first two episodes streaming online now at SOCOMastersofDesign.com, and subscribe to be notified when new episodes air.
---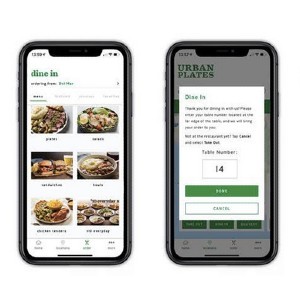 04.09.21
Urban Plates—the chef-driven restaurant brand offering made-from-scratch meals using ethically sourced ingredients—implements a new service model that bridges the gap between fast casual and full-service restaurants, with Coronavirus safety at the forefront. With initial plans to roll out the service mid-to-late 2021, Urban Plates expedited the launch due to the pandemic, as the new model allows for safer, streamlined guest experience, and contact-reduced ordering without sacrificing service. The new service model works seamlessly with Urban Plates newly launched app, available on IOS and Android devices, giving guests a variety of ways to order, and even skip the line.
How it works: Upon arrival at the restaurant for dine-in, guests can sit at a sanitized table of their choice (indoor or outdoor) and use the Urban Plates app to order and pay for their meal. The app is linked to its respective table and tells the Urban Plates' team where the guest(s) are seated in the restaurant, so they know where to deliver the food when ready. The new service allows guests to order and pay for their meal via the app and remain seated at their table where their food will be delivered by an Urban Plates team member.
While the restaurant will still take orders in-person, Urban Plates encourages guests to use the app, for ordering dine-in, takeout, and delivery. Committed to its "something for everyone" ethos, Urban Plates' app also allows guests to sort the menu by dietary preference and/or dietary restrictions, allowing guests to easily toggle between common dietary preferences, such as keto or paleo, as well as eliminate menu items with common allergens, such as nuts, gluten, soy, and beyond.
---
More Greer