Greer's Blog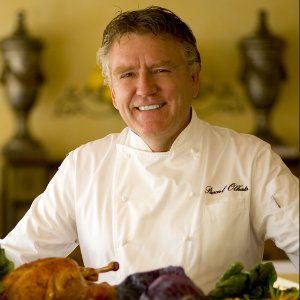 06.12.19
Sherman Library & Gardens has exciting news! Beloved Chef Pascal Olhats is returning on Sunday, June 16. He will kick off the Sunday Rose' Dinner series at Cafe Jardin. The delicious three or four-course meal will remind you why you love his cooking!
The Sunday Rose' Dinner at Cafe Jardin menu can be viewed here. The four-course dinner is $60; three-course dinner $52 (choice between second course or dessert). Choose from a special French rose' wine list, and get a 16 oz. carafe of French rose' for $18. Full wine list is also available.
Reservations can be made from 5:30 p.m. to 7 p.m. by calling 949.673.0033 or on Open Table for Sunday Rose' Dinner at Cafe Jardin.
Looking for a lighter fare, enjoy some tasty hors d' oeuvres and a glass of wine on the lawn in the central Garden.
Garden admission included with reservation.
Café Jardin is at 2647 East Coast Highway in Corona Del Mar. 949.673.0033.
---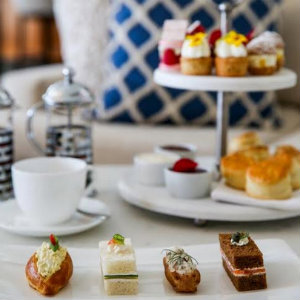 06.12.19
Enjoy the deliciousness and elegance of Afternoon Tea at Montage Laguna Beach served every Saturday and Sunday starting at 2 p.m. in the newly refurbished Lobby Lounge overlooking the Pacific Ocean. The luxury culinary experience is perfect for a special afternoon with friends or family, bridal and baby showers, birthdays and any other celebration.
Relax in comfy chairs with stunning views of the Pacific and live entertainment in the background. Savory selections on the menu include Cucumber-Mint, Caviar-Smoked Salmon, Egg Salad and Lobster-Watercress Eclair sandwiches.
The Sweet Indulgences are Classic and Raisin Scones served with clotted cream and homemade strawberry and rose petal jams, Lemon-Blackberry Cream Buns, Valrhona Grand Cru Chocolate Roses, Raspberry-Violet Macaroons, Honey-Apricot Financier and Signature Orange Almond Cake.
The teas include Herbal varieties like Organic Peppermint Leaves and Hawaiian Paradise; the Scented Greens selection is Organic Health and Well-Being Green Tea; Signature Boutique Blended choices include White Strawberry Champagne and French Apple Streusel; and a Classic Blacks option is Lady Blue Earl Grey.
$75 per guest, $95 with a glass of Morlet champagne, $45 per child ages four to 12, plus gratuity and tax. Reservations available by calling 949.715.6420.
Montage Laguna Beach is at 30801 Coast Highway in Laguna Beach.
---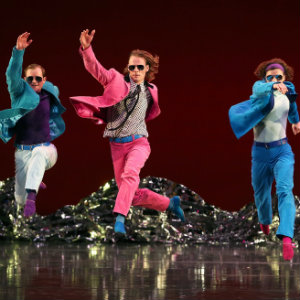 06.11.19
Segerstrom Center for the Arts presents the renowned Mark Morris Dance Group performing the center Premiere of Pepperland June 14 and 15 in Segerstrom Hall.
Mark Morris, hailed as one of "the most successful and influential choreographers alive," (The New York Times) returns to Orange County with a groundbreaking dance tribute to the 50th anniversary of The Beatles' Sgt. Pepper's Lonely Hearts Club Band.
Originally created for the City of Liverpool's Sgt. Pepper at 50 Festival in May 2017, this colorful piece resounds with the ingenuity, musicality, wit and humanity for which the company is known. Pepperland revels in the eccentric charm and joyful optimism of the iconic Beatles album.

The evening-length work features an original score by composer Ethan Iverson, interspersing arrangements of "Sgt. Pepper's Lonely Hearts Club Band," "With a Little Help From My Friends," "A Day in the Life," "When I'm Sixty-Four," "Within You Without You" and "Penny Lane" with six original Pepper-inspired pieces composed specifically to showcase Mark Morris' profound understanding of classical forms: Allegro, Scherzo, Adagio, and the blues.
An unprecedented chamber music ensemble of voice, theremin, soprano sax, trombone, two keyboards, and percussion teases out and elaborates on Sgt. Pepper's non-rock and roll influences.
Single tickets for the Pepperland start at $29 and are available now online at SCFTA.org, at the Box Office at 600 Town Center Drive in Costa Mesa or by calling 714.556.2787. For inquiries about group ticket discounts for 10 or more, call the Group Services office at (714) 755-0236.
Photo by Gareth Jones
---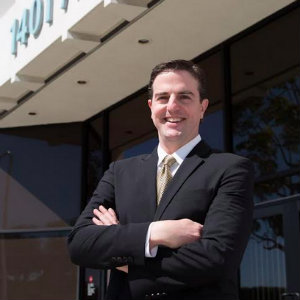 06.11.19
Dr. Garrett Wirth of Wirth Plastic Surgery in Newport Beach has offered a full range of plastic and cosmetic surgery procedures as a Board Certified Plastic Surgeon for 13 years. A respected and award-winning surgeon, Dr. Wirth has performed over 20,000 procedures that range from rhinoplasty, breast augmentations, abdominoplasty, "Mommy Makeovers", injections, fillers and an array of rejuvenating skin care treatments.
Dr. Wirth is on the cutting edge of his profession through his extensive academic and professional contributions to the field of plastic surgery. He's also served as a Professor of Plastic Surgery (wos) at the Department of Plastic Surgery at the University of California-Irvine Medical Center.
"I don't change faces; I rejuvenate them," Dr. Wirth says. His techniques are highly refined and therefore require less downtime, with minimal bruising and swelling. "I want my patients to be able to resume their lives quickly, with little or no make-up after the procedures. I am honored to be on the team with my patients as I help them see on the outside how they view themselves from the inside."
Dr. Wirth spends time educating each person and together they decide if the individuals goals and the probable outcomes match up as well as the team personality. If all of that comes together, then Wirth Plastic Surgery provides the concierge service from start to finish.
Wirth Plastic Surgery is located at 1401 Avocado Avenue, Suite 810, in Newport Beach. The office can be reached at 949.706.9988.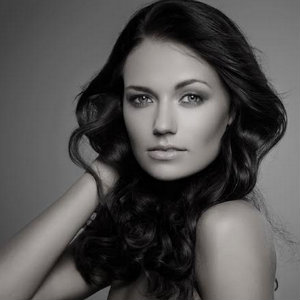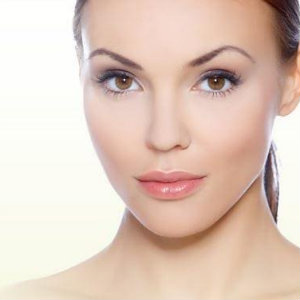 ---
More Greer