Greer's Blog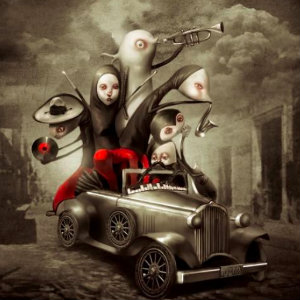 03.22.17
Mexican jazz-rockers Troker will perform live during a screening of the cult classic film El Automóvil Gris on Saturday, March 25 at 8 p.m. at The Frida Cinema, a celebrated haven for avant-garde and explorative films in Santa Ana. Ninety-three years after its premiere, Troker will give this cinematic treasure a contemporary soundtrack for an unforgettable theater experience presented by Santa Ana Sites.
After performing their original score for El Automóvil Gris in venues throughout Mexico, England, Colombia, and Spain, Troker will bring their cine-concert to Santa Ana for its west coast debut.
Troker's genre-bending sound is a jazz-fusion blend where metal riffs merge with powerhouse funk drumming and electronica, and melodic horn lines pull from jazz and mariachi traditions.
Troker has appeared at festivals across the globe including Glastonbury in England and the SXSW Music Festival in Austin, Texas. Their worldwide acclaim led to an invitation from the National Film Institution, who challenged the six-piece jazz outfit to compose new music for Mexico's first silent film.
A favorite of film buffs and forever edgy, El Automóvil Gris tells the infamous story of a gang of thieves disguised as soldiers that kidnap and rob affluent families in Mexico. Based on true events and released in 1919, critics considered the silent film a great work of cinema that featured inspector Juan Manuel Cabrera playing himself and used real footage of the actual thieves meeting their ultimate demise. El Automóvil Gris is a celebrated piece of Mexico's cinematic history, and will be re-energized with Troker's psychedelic, progressive jazz sound.
Tickets: $18 General Presale; $12 Student Presale / $23 Door. Tickets are available here.
The Frida Cinema is at 305 E 4th St., in Santa Ana.
---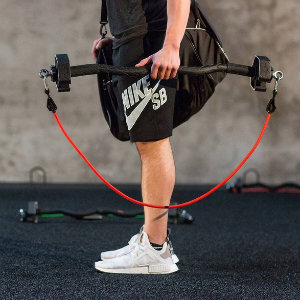 03.21.17
The creators of XBAR Fitness, a revolutionary full-body workout system, are thrilled to announce its latest innovation, the XBAR|FLYT. The travel-friendly, functional and collapsible fitness system designed by snowboard legend, Damian Sanders, will be the first of its kind. It allows fitness enthusiasts of all levels an easy way to workout anywhere at any time.

The original XBAR had a phenomenal Kickstarter launch in 2014; it surpassed its $50,000 goal by triple the amount and is noted as one of 10 percent of Kickstarter campaigns that deliver product on time. Sanders hopes fans of the first will flock to XBAR FLYT with the same enthusiasm. Early supporters of XBAR|FLYT are promised product by Christmas, and XBAR|FLYT's Kickstarter campaign launched today.

It's ideal for anyone who wants to make fitness convenient, the XBAR|FLYT is light-weight and will feature a quick-lock center link, enabling it to collapse – fitting in just about any suitcase, backpack or carry on.
The XBAR|FLYT has a revolutionary Hex-connect system that allows users to flow seamlessly from a standing exercise to groundwork. It eliminates the need for push-up docks, allowing you to sweat more, build muscle quicker and keep your heart rate elevated throughout your workout.
Through the Kickstarter campaign, XBAR Fitness seeks to raise funds to begin production for a late 2017 market launch. To support XBAR Fitness and learn more about XBAR|FLYT, visit here.
We will also be giving away an XBAR|FLYT to one lucky reader. Simply leave a comment on our Facebook @greersoc or Instagram @dailydoseoc account. We will select a winner on Friday, March 24.
---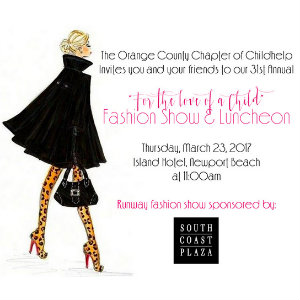 03.21.17
The Orange County Chapter of Childhelp will celebrate the 31st annual "For the Love of a Child" Fashion Show and Luncheon at the Island Hotel on Thursday, March 23 at 11 a.m. The runway fashion show will again be sponsored by South Coast Plaza. The Children's Friend Award will be presented to Lisa Castetter and the Inspirational Award will go to Julia Argyros.
Some of the stores representing the fashions include Diane Von Furstenberg, M Missoni, Saks Fifth Avenue, Ted Baker London and Bally. Tickets are $150 each and there are still Sponsorship Opportunities available. To purchase tickets go contact Linda Burns: lburns1@cox.net or 949.463.8804.
Proceeds will help Childhelp's goal to meet the physical, emotional, educational, and spiritual needs of abused, neglected and at-risk children.
Island Hotel is at 690 Newport Center Drive in Newport Beach.
---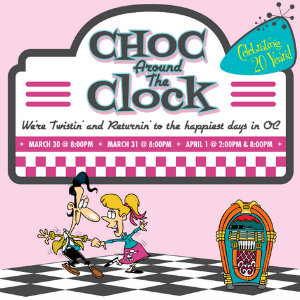 03.20.17
CHOC Follies XX, the original musical comedy production that raises funds for CHOC Children's, will present "CHOC Around the Clock" – We're Twistin' and Returnin' to the happiest days in OC." This year, three evening performances and a Saturday matinee will be held at the Robert B. Moore Theatre in Costa Mesa, March 30 through April 1.
Set in the mythical town of Sublimity City, California, CHOC Around the Clock, is a fun and fast-paced journey to Orange County, circa 1956. Craziness ensues when an overzealous mayor issues a strict curfew that has the town's youth and adults at odds. Mixed up romances, zany characters and classic 50's songs all become a part of this original show.
This year, in addition to celebrating CHOC Follies' 20th anniversary, Gloria Zigner, the founder and executive producer of the philanthropic event, will be honored for her dedication. Without Gloria, there would be no CHOC Follies. Under her direction, more than 1,500 cast members have entertained people in 75 performances, netting over $8 million for the hospital.
This year's Follies will support CHOC's KidsCare Fund, which is vital to the lifesaving work performed at CHOC Children's.
Tickets for all performances are $75 and $50. Additionally, Friday and Saturday night's performances offer a premium-preferred ticket for $125 (includes after-show cast party). All seats are reserved, and group sales tickets are available.
"CHOC Around the Clock" will run at the Robert B. Moore Theatre on the campus of Orange Coast College in Costa Mesa on Thursday, March 30 at 8 p.m., Friday, March 31 at 8 p.m., and on Saturday, April 1, at 2 p.m. and 8 p.m.
To learn more about the CHOC Follies, become a sponsor, make a donation or purchase tickets, please visit chocfollies.org, or contact Lois Augustine at laugustine@choc.org or 714.509.4140.
---
More Greer