Greer's Blog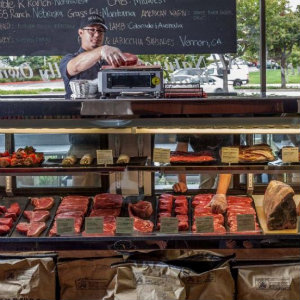 11.16.17
The Butchery has teamed up with Bracken's Kitchen for the holidays. When placing your pre-order, mention Bracken's Kitchen, and they will provide a healthy and delicious meal to those in need. Bracken's Kitchen was founded with the sole intent of using food to make a difference in the lives of those they serve.
The Butchery is a full-service butcher shop known for high-quality meats, artisan cheeses, craft beers, and wines. The three Orange County locations in Brea, Costa Mesa and Newport Coast are stocked with the highest quality beef, pork, poultry, and cheeses sourced from the finest farms, ranches, and purveyors. Selections can be hand-cut to order and include top choice and prime beef, grass-fed beef, all natural pork, and poultry.
Specialty meats like dry-aged beef and wagyu as well as exotics like bison and venison are also offered, along with locally made sausages, ground beef prepared in-house and a full deli case. The shops also feature a large selection of popular in-house marinated meats for grilling, fresh-made sandwiches, specialty grocery products such as fresh baguettes, spices, spreads, deli accompaniments like their popular chips and salsas, and a vast selection of high-end wine and craft beers. For more information visit ButcheryMeats.com.
Open 9 a.m. to 8 p.m. daily.
103 E 17th St. in Costa Mesa. 949.548.6328.
Open 10 a.m. to 8 p.m. Monday through Friday; open 9 a.m. to 8 p.m. Saturday and Sunday.
415 South Associated Road in Brea. 714.529.6328.
Open 9 a.m. to 8 p.m. daily.
8058 E Pacific Coast Hwy. in Newport Coast. 949.715.3383.
---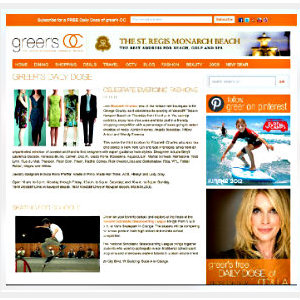 11.16.17
For the past 11 years, the devoted readers of Greer's OC have provided advertisers with a lucrative target market of highly motivated shoppers, diners, and trendsetters.
The devotees trust Greer's OC to give them the latest information about Orange County's shopping, dining, trends, travel, and events, and they are ready to act on the tips. In general, the readers of Greer's OC are female, affluent and live in Coastal or South Orange County and Los Angeles.
For more information, or to request a Media Kit email us at info@greersoc.com.
---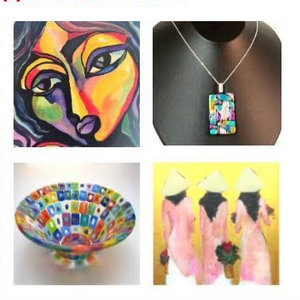 11.15.17
Urban Arts OC, a new hip art studio in Newport Beach is holding an open house and art fair on Sunday, Nov. 19 from 11 a.m. to 4 p.m. Local artists and vendors will be offering art, including paintings, fused glass, and ceramics. There will also be a live sculpting demo by Jim Lee, who will be joining Urban Arts in January. A craft table offers entertainment for your kids and gives you a chance to support local artists and get a jump start on holiday shopping.
4250 Scott Drive, Suite L&O in Newport Beach. 949.474.1552.
---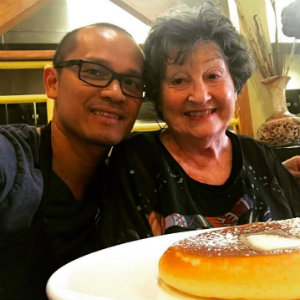 11.15.17
OC's culinary community is coming together to host a benefit dinner in remembrance of one of its most prolific food writers and supporters of the local food scene, the beloved Fifi Chao, who recently lost a battle with cancer. Break of Dawn in Laguna Hills will host FIFI'S BEST on Thursday, Nov. 30 at 6 p.m. The restaurant, which serves breakfast and lunch, will host 66 guests for this special 8-course pop-up dinner for $200 per guest with 100% of the ticket price donated to Fifi's husband, Patrick, and his family.
Break of Dawn Chef/Owner Dee Nguyen will be joined by the following local OC Chefs: Greg Daniels, Haven Gastropub; Yvon Goetz, The Winery Restaurant & Wine Bar; Joel Harrington of Lido Bottle Works; Dean Kim of OC Baking Company; Amar Santana of VACA; Rainer Schwarz of Hendrix & Driftwood Kitchen; and Tarit Tanjasiri of Crema Artisan Bakers.

"Fifi was the center of our OC culinary universe - there isn't another person with a more thorough understanding and appreciation of the local food scene," explained Chef Nguyen. "We want to show her family the same support she always showed to us."
Those interested in attending can email Chef Dee Nguyen directly at dee.breakofdawn@gmail.com. Special thanks to Sysco Foods for their product donation for this dinner.
24291 Avenida De La Carlota in Laguna Hills. 949.587.9418.
---
More Greer