Greer's Blog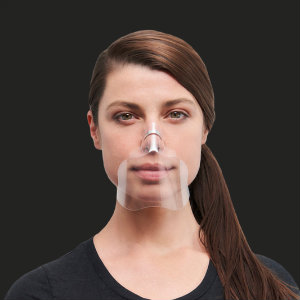 09.15.20
Now that it looks like masks are here to stay for some time, it's nice to find the one that's right for you! If you're looking for something breathable, but still protective, a face shield might the best solution for you.
A California-based company just created the ViruShield Ghost, it's transparent, strapless, and a reusable respiratory shield that is an alternative for individuals who have difficulty breathing while wearing a fabric mask or other face covering. Its innovative design is fork and straw friendly and lightweight with better breathability.
It comes with medical-grade adhesive tabs to place on the user's nose where desired for the best fit and is intended for multiple uses. It's lightweight and easy to clean. A three-pack costs $19.99 at virushieldghost.com.
---
More Greer