Greer's Blog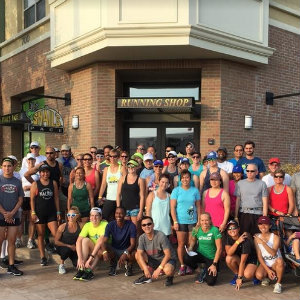 11.14.17
Orange County-based A Snail's Pace Running Shop is easily the best running enthusiasts resource and store in OC. It's known for its popular 5-Step fit process for finding the perfect running shoe; and for its running academies, clubs, creative events, and valuable running resources. It's involved in the community by giving back to local high schools, races, organizations, police departments, and running clubs. Its selection of running shoes and apparel by the best shoe brands available is hard to beat.
If you're interested in joining their Academy, they'll help you prepare for upcoming races for all skills and distances. A Snail's Pace also suggests goal races for each member of the academy, based on their location, preferred timing, and running distance. From the Surf City Half Marathon to the Los Angeles Marathon which runs the full 26.2 miles, committing to one of these incredible events keeps the runner on track and motivated to be confidently prepared. More information is available here asnailspace.net/academy.
A Snail's Pace currently has 4 OC locations including their original in Fountain Valley and a recently opened a shop-in-shop inside New Balance at South Coast Plaza/Crystal Court in Santa Ana. A Snail's Pace has also been named one of the 50 Best Running Stores in America 10 of the past 11 years.
1040 E Imperial Highway in Brea. 714.529.6313.
8780 Warner Ave. in Fountain Valley. 714.842.2337.
24451 Alicia Parkway in Mission Viejo. 949.707.1460.
New Balance at 3333 Bear St. at South Coast Plaza in Costa Mesa. 714.434.9405.
---
More Greer