Greer's Blog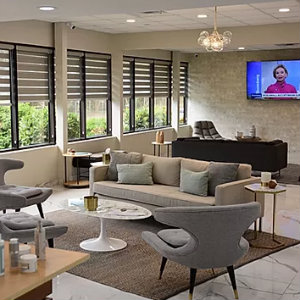 03.12.20
With all of this upsetting news about the coronavirus, I was so ready for a less stressed and worrisome face. I'm a big fan of seasonal skin maintenance and last week I stopped by the new Liftique Newport Beach for a consultation with Dr. Michael Hakimi. I needed a refresh. I wasn't quite sure what I was most interested in doing at Liftique. They are all about looking natural and years younger without going under the knife, and I love that philosophy.
I met with Dr. Hakimi to just get an assessment and we agreed to start, it would be best to get some Botox on my forehead and around the eyes. It's shocking that I don't have the "angry moms" frown lines between my eyebrows, but I do have the bothersome horizontal lines and plenty of crow's feet.
Dr. Hakimi and the staff are super nice and welcoming and the entire office is stylish and luxe. I was also able to meet the founder and president of Liftique Meryl Kern's daughter Lindsey Montoya who manages the studio and is helpful at explaining all of the services. The Botox was fast and painless and I loved how Dr. Hakimi explains everything so well and talked me out of Botox under the eyes, I would have woken up looking puffy and weird.
Next time, I'm interested in trying the HydraFacial. I've seen friend's results and it's amazing. The HydraFacial treatment improves skin tone, clarity and smoothness, while also working to reduce wrinkles, fine lines. I love that it produces immediate results.
I am happy with the results of my Botox. It is one of my favorite treatments for keeping unnecessary lines at bay, and not every doctor can do a great job. Dr. Hakimi doesn't go overboard so thankfully, it looks natural and much better. It's just what I needed for the spring season.
I also love that Liftique offers memberships that start at $149 per month for anyone who is serious about skin health: The benefits and savings include:
Free Skin Assessment and Year-Long Treatment Plan
Botox at just $10/unit
$100 off each Syringe of Filler
Monthly Restore and Refine HydraFacial
Deeply cleanses, exfoliates, extracts and hydrates the skin utilizing Liftique Serums
Monthly Standard Glow and Go Clear and Brilliant Procedure
Polishes your skin, reduces pigmentation, tones and reduces pores for a brighter, glowing complexion
Up to $1000 Savings
on Liftique Non-Surgical Skin Tightening Proceduresc10% off all Liftique Skin Care.
If you want to learn more about Liftyque Newport Beach, you can visit liftique.com.
Open 9 a.m. to 6 p.m. Monday through Friday, 10 a.m., Saturday 10 a.m. to 5 p.m.
The Liftique Newport Beach flagship office is at 3701 Birch Street in Newport Beach. 714.422.3199.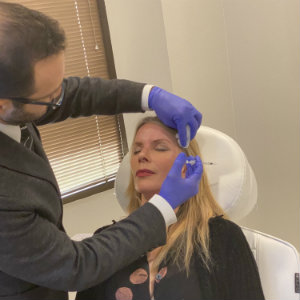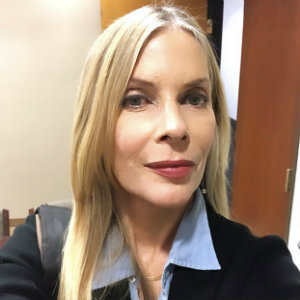 ---
More Greer