Greer's Blog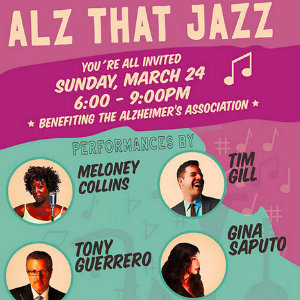 03.19.19
Join a jazz extravaganza at Casino San Clemente on March 24 from 6 to 9 p.m. featuring Meloney Collins, Tim Gill, Tony Guerrero, and Gina Saputo. Benefiting the Alzheimer's Association with thanks to generous sponsors Farmers & Merchants Bank, Cal Fresh Catering, Jay's Catering, TGIS Catering and the Casino San Clemente.
General admission opens 6 p.m., music from 6:30 p.m. to 9 p.m. Tickets $50, cash bar. For more information visit here.
The Casino San Clemente is at 140 W. Avenida Pico in San Clemente.
---
More Greer