Greer's Blog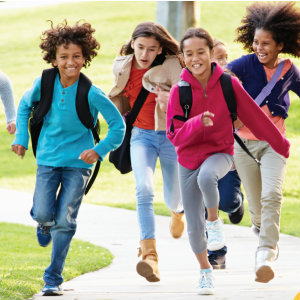 08.07.19
Do you want your child to attend a school with an emphasis in STREAM, World Languages, and Peacebuilding? Then, the International School for Science and Culture (ISSAC) is the school for you.
International School for Science and Culture, a TK-8 public charter school opening Sept. 3 is nestled in a quiet neighborhood adjacent to Harper Park in Eastside Costa Mesa/Newport Beach.
It's designed to address critical needs in 21st century education through: a rigorous, standards-aligned educational program with emphasis on Science, Technology, Reading/Writing, Engineering, Arts, and Math (STREAM).
ISSAC's program is focused on expanding the cognitive capacity of its students. This focus and direction is implemented by having the students learn three languages, it's the first school to teach Spanish AND Mandarin Chinese to ALL its students. Students will also experience weekly gymnastics classes and learn the violin.
ISSAC employs differentiated learning to meet students where they are. The program offered at ISSAC is geared to produce results with an approach that is fine-tuned to accommodate the individual student, rather than with an expectation that all students in a given grade will advance together in lockstep fashion. Differentiated learning occurs in ISSAC through flexible grouping in a rotational model classroom.
Social-emotional learning at ISSAC is rich with lessons on how to use language for everything from coordinating action to others, to goal setting to navigating out of breakdowns. ISSAC will be a warm community embodying the culture of care – among teachers and students, within the student body and with the larger community.
Project-based learning is implemented with heterogeneous student groupings, and is the second major instructional approach at ISSAC.
ISSAC will open with approximately 300 students in grades TK-8, expanding each year to ultimately reach approximately 500 students in grades TK-8 by Year 5, with class sizes of 25-30 students per class.

ISSAC is open to enroll students from Newport Mesa Unified School District ("N-MUSD" or "District") as well as from nearby school districts.
Call ISACC at 949.400.4774 or email ISSACenroll@gmail.com to learn more; and fill out ISSAC's Admission form.
International School for Science and Culture (ISSAC) is at 1776 Tustin Avenue, Costa Mesa, CA 92627.

---
More Greer