Greer's Blog
08.05.19
The 16th annual Miracle of Mobility gala was an unforgettable evening on July 25 at Segerstrom Center for the Arts filled with surprises, inspiration and the pure joy of giving culminated with Free Wheelchair Mission (FWM) receiving over $1.8 million in donations in one night. It was the most funds raised at this event and enough to transform the lives of more than 22,500 individuals living with disabilities in under-resourced nations around the world. Already, the humanitarian nonprofit has distributed 1.2 million wheelchairs around the world.
TV personality and gold medalist Victoria Arlen had an incredible story of regaining mobility after a decade of being paralyzed from the waist down. And then, guests virtually traveled to a small Guatemalan village using Oculus VR glasses on a mission to distribute wheelchairs. Lastly, there was a live auction where generous donors bought wheelchairs for individuals living with a disability in an under-resourced nation. Each $80 donation will buy one wheelchair – changing that person's life forever as he or she begins a life of mobility.
FWM provides renewed dignity, independence and hope through the gift of mobility at no cost to the recipient. Just $80, the cost to manufacture and deliver one wheelchair, can change a person's life forever. Founded in 2001 by Don Schoendorfer, Ph.D., the organization reached the milestone of distributing one million wheelchairs in 2017. FWM currently intends to distribute the next million wheelchairs by 2025.
For information or donations, visit freewheelchairmission.org.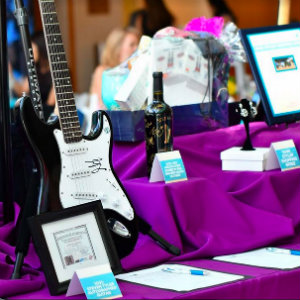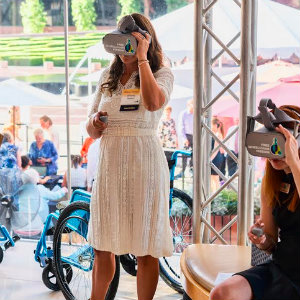 ---
More Greer