Greer's Blog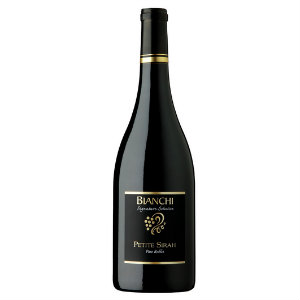 08.08.17
Paso Robles based Bianchi Winery just scooped up multiple awards at the Orange County Wine Society's competition for 2017. These Central Coast wines are being poured now at OC Fair and the price points are so affordable.
The Gold winner is the 2012 Petite Sirah 100% Petite Sirah, Signature Selection 0.22% at $21.99
The Silver winner is 2015 Chardonnay 100% Chardonnay, Signature Selection 0.14% at $16.99; 2015 Pinot Grigio 100% Pinot Grigio, Signature Selection 0.14% at $16.49.
The Bronze winner – 2013 Cabernet Sauvignon 100% Cabernet Sauvignon; Signature Selection 1.20% $19.99; 2013 Zinfandel 100% Zinfandel, Heritage Selection 0.04% $18.99; 2015 Sauvignon Blanc 100% Sauvignon Blanc; Signature Selection 0.55% at $13.99.
You can find out more and purchase wines at bianchiwine.com. Bianchi also offers a wine club membership and you'll receive 30% off any purchases the day you sign up.
Bianchi Winery and Tasting Room is at 3380 Branch Road in Paso Robles.
---
More Greer