Greer's Blog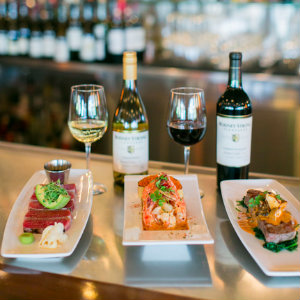 04.03.19
Bayside is celebrating 20 years in 2019, an incredible testament to the work of the Ghoukassian family, and the amazing Executive Chef Paul Gstrein. Bayside is offering a special menu through November as a thank you to Orange County food, wine, art and music lovers to enjoy and remember why Bayside has become a staple of Newport Beach dining.
This family owned and operated restaurant is a bastion in the age of large corporate restaurant brands.
The $20 menu includes a glass of Rodney Strong Chardonnay or Cabernet, paired with a choice of Tuna Tataki, Shrimp Scampi, and NY Minute Steak. It's available at the Bar, Lounge, and Terrace.
900 Bayside Drive in Newport Beach. 949.721.1222.
---
More Greer