Greer's Blog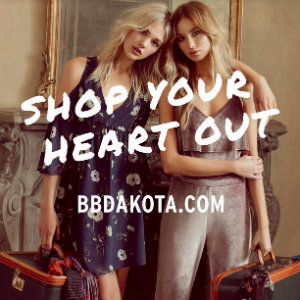 09.13.17
Orange County based fashion brand, BB Dakota just launched a new online shopping site and they're beyond excited.
They'd like to share the love and excitement by offering a 20% off shopping code good through Tuesday, Sept. 19. Choose from dresses, outerwear, jumpsuits, tops, bottoms and much more.
Go to BBDakota.com and enter code DFORSYTH20 for 20% off for you, your friends and family.
---
More Greer