Greer's Blog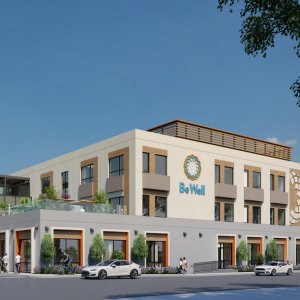 01.11.21
Be Well OC will unveil its first mental health and wellness campus located in the City of Orange, via a virtual ribbon cutting celebration on Wednesday, January 13 at 12 p.m. The event will feature remarks from prominent community leaders, Board of Supervisors, Orange County Health Care Agency, CalOptima, District Attorney, Sheriff and local hospitals.
The opening of the first Be Well OC Campus is a milestone, and cause for celebration for the Be Well OC movement and the community at large. This 60,000 square-foot state of the art facility including both mental health and substance use treatment services, is the first truly visible sign of systems change for mental health and wellness in Orange County. More importantly, it is a place where residents can receive care for mental health and substance use disorders.
Be Well OC Campus at 265 Anita Drive in Orange.
---
More Greer