Greer's Blog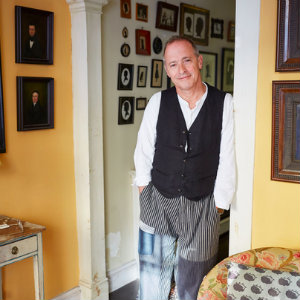 11.04.19
Irvine Barclay Theatre recently launched an exciting new speaker series, Fresh Take, which features a variety of speakers, authors and thought leaders sharing their work and their take on today. Best-selling author and humorist David Sedaris will appear on Wednesday and Thursday, Nov. 6 and 7 at 8 p.m.
With sardonic wit and incisive social critiques, David Sedaris has become one of America's preeminent humor writers. The great skill with which he slices through cultural euphemisms and political correctness proves that Sedaris is a master of satire and one of the most observant writers addressing the human condition today. Likened to a modern-day Mark Twain, Sedaris is noted for his ability to draw humorous, touching and universal observations about human nature from his own, often quirky experiences.
A former National Public Radio host, he has become a best-selling author with titles such as Me Talk Pretty One Day, Dress Your Family in Denim and Corduroy, When You Are Engulfed in Flames, Squirrel Seeks Chipmunk: A Modest Bestiary, Let's Explore Diabetes with Owls, and Theft by Finding: Diaries (1977-2002). His latest book is entitled Calypso.
Tickets range from $48 to $68, with Gold Seats available for $110, which includes VIP center orchestra seating, admission to the private Gold Bar starting one hour before the event, and complimentary beverages. Tickets are available at thebarclay.org. Irvine Barclay Theatre is located at 4242 Campus Drive in Irvine, adjacent to the University of California, Irvine. For more information call 949.854.4646.
The Fresh Take series will continue with Kevin Kwan, author of the hit novel "Crazy Rich Asians" that spawned a popular movie and two book sequels, on Thursday, February 6, 2020.
---
More Greer