Greer's Blog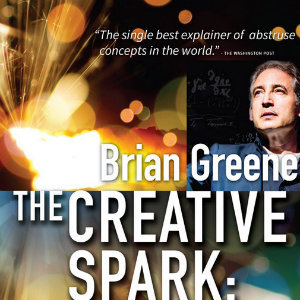 02.11.19
Critical Conversations at Soka, a distinguished speakers series featuring artists, instigators, and thought-leaders, features best-selling physicist Brian Greene on Wednesday, Feb. 13 at 7 p.m.
Named "The single best explainer of abstruse concepts in the world," by The Washington Post, Dr. Greene will discuss "The Creative Spark: Unleashing the Drive to Innovate," sharing wild stories from the frontiers of science that demonstrate how staying the course while shedding expectations, maintaining individuality while working collaboratively, and accepting failure while pushing for success – all coalesce to spark innovative results in academics, business, and science. Dr. Greene's talk will be followed by a conversation with Dr. G. Gabrielle Starr, President of Pomona College.
The mission of Critical Conversations at Soka is to ignite conversations, connect the community, and offer actionable information to transform pressing local and global issues in a positive way.

Free tickets can be requested by organizing schools and institutions by emailing conversations@soka.edu. Groups of 30+ may also be eligible for bus reimbursement grants (see below).
General admission for the public is $28 for adult, $18 for students and seniors. Tickets are available at performingarts.soka.edu.
Soka Performing Arts Center, Soka University, performingarts.soka.edu.
Soka University is at 1 University Drive in Aliso Viejo.
---
More Greer