Greer's Blog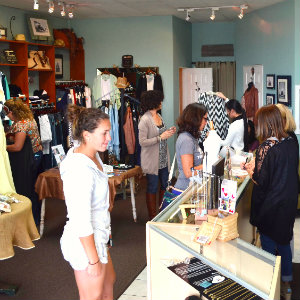 04.02.19
Blue Moon in Garden Grove offers shoppers classic and beautiful styles, and it's also a boutique that's making a positive difference in the community. Owner Patti Blake is passionate about finding uniquely beautiful and interesting products, as well as supporting charities. Since she opened seven years ago, she's donated over $175, 000 to local charities!
Through the month of April, Blue Moon will be supporting Bracken's Kitchen as they help fight food insecurity in Orange County.
Open 10 a.m. to 7 p.m. Tuesday, Wednesday and Thursday; open 10 a.m. to 6 p.m. Friday and Saturday; 11 a.m. to 5 p.m. Sunday.
5256 Lampson Avenue in West Garden Grove. 714.893.8275.
---
More Greer