Greer's Blog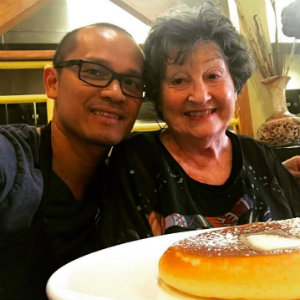 11.15.17
OC's culinary community is coming together to host a benefit dinner in remembrance of one of its most prolific food writers and supporters of the local food scene, the beloved Fifi Chao, who recently lost a battle with cancer. Break of Dawn in Laguna Hills will host FIFI'S BEST on Thursday, Nov. 30 at 6 p.m. The restaurant, which serves breakfast and lunch, will host 66 guests for this special 8-course pop-up dinner for $200 per guest with 100% of the ticket price donated to Fifi's husband, Patrick, and his family.
Break of Dawn Chef/Owner Dee Nguyen will be joined by the following local OC Chefs: Greg Daniels, Haven Gastropub; Yvon Goetz, The Winery Restaurant & Wine Bar; Joel Harrington of Lido Bottle Works; Dean Kim of OC Baking Company; Amar Santana of VACA; Rainer Schwarz of Hendrix & Driftwood Kitchen; and Tarit Tanjasiri of Crema Artisan Bakers.

"Fifi was the center of our OC culinary universe - there isn't another person with a more thorough understanding and appreciation of the local food scene," explained Chef Nguyen. "We want to show her family the same support she always showed to us."
Those interested in attending can email Chef Dee Nguyen directly at dee.breakofdawn@gmail.com. Special thanks to Sysco Foods for their product donation for this dinner.
24291 Avenida De La Carlota in Laguna Hills. 949.587.9418.
---
More Greer