Greer's Blog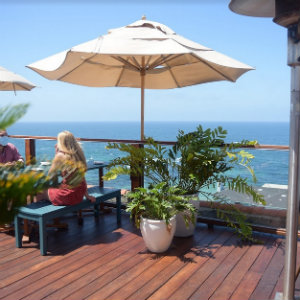 07.30.20
The Rooftop Lounge, perched atop the historic La Casa Del Camino Hotel, is once again serving brunch Saturdays and Sundays from 11 a.m. to 3 p.m.
The local favorite underwent a complete renovation and rebrand in Summer 2020, offers an all-new brunch menu, featuring classic dishes with a Southern Californian twist. Guests can select from favorites such as Breakfast Tacos (beef short ribs, green bell pepper, onions, avocado, black beans, fried egg and Cojita cheese) and Raspberry French Toast Crème Brulée (Texas toast dipped in crème brûlée batter filled with fresh raspberries served with maple syrup)-- all served in a charming and inviting outdoor setting.
For more information, visit rooftoplagunabeach.com or call 855.990.0282.
1289 S. Coast Highway, 4th floor in Laguna Beach.
---
More Greer