Greer's Blog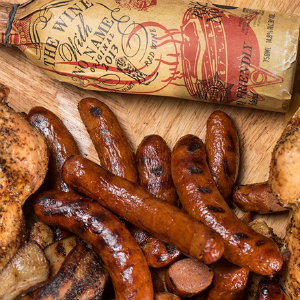 06.06.17
Grasslands Meat Market is the newest eatery to open at the AnaheimGarden Walk. It brings over 25 years of culinary experience, offering customers a combination of the selection and knowledge of a local butcher shop with the hospitality and comfort of a full-service restaurant.
You can choose from a variety of unique cuts of meat raised on the grasslands of both North and South America – fresh, local and adventurous cuts. Meat selections are prepared and served by a team of meat masters and BBQ stars expertly trained in cooking styles ranging from BBQ to Churrasco to Texas-style grilling all under one roof. Featured meats include St. Louis Pork Ribs, Pork Flat Iron Churrasco, Pulled Pork Chimichurri, Picanha Churrasco, and Beef Short Ribs Slow Smoked.
Featuring an open style kitchen, Grasslands Meat Market offers a wide variety of meat entrees, a large selection of salads and side dishes.
The restaurant offers full-service dining and bar, private dining rooms, one-of-a-kind handcrafted cocktails, local craft beer, music and accommodates customers on-the-go with a take-out counter and catering options.
Open 4 p.m. to midnight.
Grasslands Meat Market | BBQ & Churrasco is at Anaheim GardenWalk at 400 West Disney Way #199 in Anaheim. 657.208.1133
---
More Greer