Greer's Blog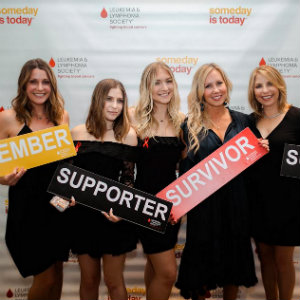 08.16.18
Do you know a student(s) who is enthusiastic and excels in volunteerism, philanthropy, community outreach, and leadership?
In recognition of the excellence of high school students and the impact they bring to our communities as young adults, the Leukemia & Lymphoma Society (LLS) has introduced Students of the Year. Students of the Year is a seven-week philanthropic leadership development program during which students utilize professional skills such as entrepreneurship, marketing, and project management in order to raise funds in support of LLS's life saving mission.
Candidates are highly-motivated high school leaders in public or private school. Students may participate individually or as a team or two or three co-candidates, and whomever raises the most money at the end of the competition earns the title of Students of the Year as well as a $2,500 scholarship to the college or university of their choice.
In the 2018 Students of the Year campaign, 10 teams comprised of 16 high school students raised an astounding $300,000 for the mission. Taylor Smith of Newport Harbor high school as named the Student of the Year.
If you know a highly motivated student(s) who is excited to make an impact in his/her community, please contact Emily Bartlett at Emily.Bartlett@lls.org or nominate them online by visiting studentseries.org/nominate-someone.
---
More Greer