Greer's Blog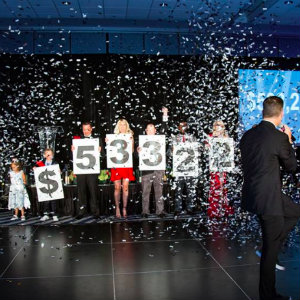 02.15.19
Do you know someone who is driven to make a difference and give back to the community? The Orange County Inland Empire Chapter of the Leukemia & Lymphoma Society is currently accepting nominations for the 2019 Man & Woman of the Year Campaign. If you happen to know any friends, family, or business associates that might be a good fit to participate in this 10-week fundraising challenge, it's a great opportunity to give back to an important cause. A direct connection to blood cancer is not required, just a desire to give back to the community.
LLS research is currently being used in treatments for many other cancers and diseases, so the work LLS is doing is helping many beyond blood cancer.
The campaign runs March 10 through May 19 and ends with a Grand Finale Gala. The 10-week challenge is geared to raise funds for blood cancer research and patient services. Candidates build strong campaign teams to support and expand their campaign. The title of Man/Woman of the Year is awarded to the candidate whose team raises the most funds in the community.
To nominate a candidate contact Sindy Thomas 714.481.5602 or sindy.thomas@lls.org.
---
More Greer