Greer's Blog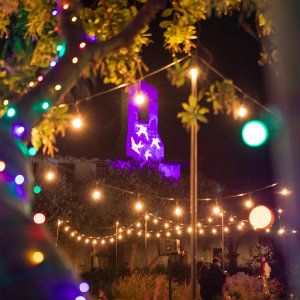 12.04.19
The Mission San Juan Capistrano will celebrate its annual holiday programming, Capistrano Lights on December 7 through January 6, featuring a nightly Christmas tree lighting on the grounds of Orange County's only historic mission.
This is the first year the Mission has partnered with the local community to offer Christmas tree sponsorships. Participating businesses include Inn at the Mission, Mission Hospital, Rancho Mission Viejo Rodeo, SEAS Productions, Buy My Bikes, San Juan Capistrano Rotary, San Juan Capistrano Historical Society, San Juan Capistrano Fiesta Association, Homefront America and the San Juan Capistrano Chamber of Commerce. Each sponsor has been invited to create a theme for their tree and adorn it at a special Tree Decorating Night on December 3 from 4 p.m. to 6 p.m.
Opening night, which takes place on December 7, promises to be unforgettable. Each guest entering the grounds will receive a special candle to place within the Ruins of the Great Stone Church, where a large-scale nativity scene holds court and guests can choose to make a personal prayer or wish for the coming year. There are also "selfies with Santa" held in the Mission's 18th century historic Sala building with an opportunity to meet Mrs. Claus and view the Mission's beautiful 10' tall LED Christmas wreath.
Children will especially enjoy the cookie decorating station along with holiday musical performances from professional mariachis, Dicken's era-carolers, a harpist and some unconventional beatbox performers. At 7:15 p.m. and 8:30 p.m., Reverend Monsignor J. Michael McKiernan will give two readings of the First Christmas during the official Christmas tree lightings of the season.
Capistrano Lights ushers in the holiday season at the Mission on December 7 and continues for 30 consecutive nights through January 6. Select December weekends will also play host to winter crafts, "selfies with Santa" and Mission-themed holiday crafts with local partner AR Workshop.
For additional information or to purchase tickets for Capistrano Lights Opening Night on December 7 or the nighty tree lighting from December 8 through January 6, visit CapistranoLights.com.
26801 Ortega Hwy, San Juan Capistrano.
---
More Greer