Greer's Blog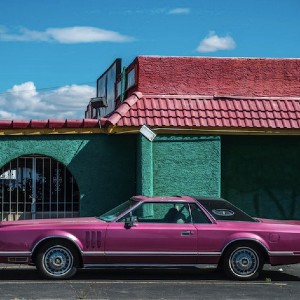 02.22.21
Orange County Center for Contemporary Art presents Car Culture now through March 20. Private gallery visits available by appointment only: info.occca@gmail.com All COVID-19 Protocals in place, must wear a mask and social distance during your visit.
Car Culture is a juried exhibition that pays homage to the hot-rodders, the low-riders, pin-stripers, skate-boarders, devisers and designers of trick bicycles and fabricators of custom motorcycles. Car Culture celebrates tail fins, roadside attractions, smog-choked freeways — the good, the bad and the beautiful. Everyone has a car story. Start your engines. Pedal to the metal. You'll be in fast company.
360 degree tour for Car Culture
Featured Artists: Hugo Almanza, Marea Atkinson, Marla Barrett, Pej Behdarvand, Richard Bohn, Nikita Budkov, Bob Conge, Scott Nelson Foster, Luis Garcia, Dave Hanson, Peter Hassen, Peter Hiers, Tom Lamb, Gregory Martin, John Oleinik, Levon Parian, Mila Reynaud, Rick Rietveld, Gigi Salij, Earl Shepherd, Rhiannon Valenti, Maura Valentine, Vanessa Viruet, Todd Wallace, Michael Ward, Lisa D. Watson, Carolyn Yarnell, Carol Zou.
117 North Sycamore in Santa Ana. 714.667.1517.
Image by Mila Reynaud
---
More Greer