Greer's Blog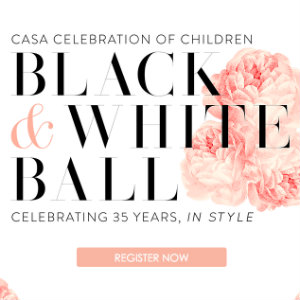 09.23.20
Join CASA Celebration of Children the Black & White Ball on Saturday, Sept. 26! The event includes a 5-Star Dinner Drive-Through at 1 p.m. There's a sponsor recognition happy hour at 5 p.m., and a CASA celebration virtually at 6 p.m. Dinner service will be available for pick-up the day of the event from a 5-Star Drive through experience at 3101 Red Hill Avenue in Costa Mesa. Questions? Simply contact events@casaoc.org.
CASA provides a powerful voice and a meaningful connection for children who have experienced abuse, neglect, and abandonment.
Register here now casacelebrationofchildren.org.
---
More Greer