Greer's Blog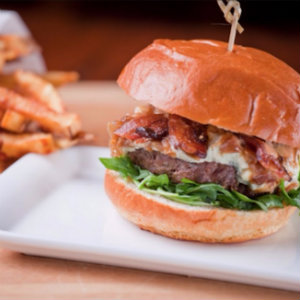 12.05.17
This holiday season, A Restaurant is pleased to open doors on select days in December for the annual 8 Days of Holiday Lunch. Beginning Tuesday, December 5 and continuing Tuesdays through Fridays through December 15, A Restaurant will offer a seasonal holiday lunch menu, courtesy of Corporate Executive Chef Jonathan Blackford.

A Restaurant's 8 Days of Holiday Lunch menu offers a variety of classic starters including the Roasted Garlic Soup, Chopped Winter Salad and A's signature Spicy Yellowfin Tuna. A diverse list of entrees features the Grilled Chicken Sandwich, Jumbo Diver Scallops, and the A Burger. A Restaurant's classic steak cuts are also available for lunch. Favorite side dishes are offered including Young Broccoli, Mac N Cheese, and House Bistro Fries.

The 8 Days of Holiday Lunch will be open December 5-8 and December 12-15 from 11:30 a.m. to 2:30 p.m. Reservations are currently available through Open Table or for larger parties by contacting the restaurant directly.

For more information on celebrating the seasons at A Restaurant visit arestaurantnb.com.
3334 W. Pacific Coast Highway in Newport Beach. 949.650.6505.

---
More Greer