Greer's Blog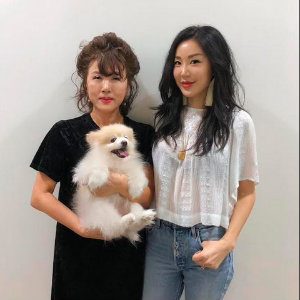 05.11.18
Spoil Mom with Go Little Tokyo's list of top places to shop, dine, and celebrate Mother's Day in Little Tokyo, Los Angeles' culturally rich, urban neighborhood. Treat the special women in your life to a memory-making mother-daughter adventure immersing in the delectable restaurants, boutique shops, and rich culture that Little Tokyo has to offer.
Little Tokyo's well-known trendy, women's fashion boutique, The Hob Nob Shop has flourished and expanded as a mother-daughter brand. Co-owner and daughter, Jamie Hong, shares that her favorite part of managing Little Tokyo's ultimate women's clothing & accessories boutique is working with family.
Stop by The Hob Nob Shop in May to receive an in-store exclusive discount, 20%off all Ray-Ban style sunglasses. Then, continue the memory-making in Little Tokyo and enjoy one of Jamie Hong's favorite treats, "I love grabbing some Matcha Taiyaki with my mom after a long day at the boutique!"
Kick off your Little Tokyo visit with Baldoria's Mother's Day brunch! Satisfy your palate with a delicious prix-fixed brunch menu for just $32 per person featuring bottomless mimosas or rosé. All mothers will be gifted a complimentary glass of wine or ricotta cheesecake.
Pamper the special women in our life with the latest in nail art, lash extensions, and skin care at Little Tokyo's Nail Service. Located off First Street, Nail Service provides quality service and long-lasting results with its certified organic and natural ingredients of herbs, citruses and essential oils. Give the gift of relaxation with a 45-minute Relaxer Facial for just $50, or indulge in one of the mani-pedi packages with an added 10-minute massage (prices vary). Make her visit to Nail Service one to remember with a mother-daughter day! Indulge in one of the many spa services, including a kid's service menu offering hand polish for just $5 and little feet polish for $6.
Spoil mom this Mother's Day with a visit to Kuragami Little Tokyo Florist, for an exquisite, custom-made, fresh floral arrangement. Located in the heart of Little Tokyo, Kuragami offers seasonal blooms and popular selects including carnations, lilies, roses, tulips, and more. Order your custom flower arrangement today, or invite the special woman in your life to hand-pick her favorite blooms herself for a truly vivid, floral experience.
Go Little Tokyo offers an array of opportunities to celebrate Mother's Day and experience the wonders of Little Tokyo. To uncover more details on The Hob Nob Shop, delicious dining destinations, exciting entertainment and desserts offered in Little Tokyo visit golittletokyo.com.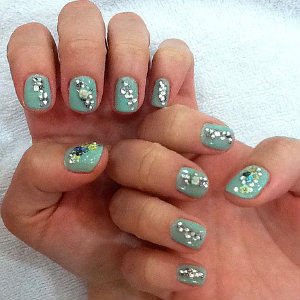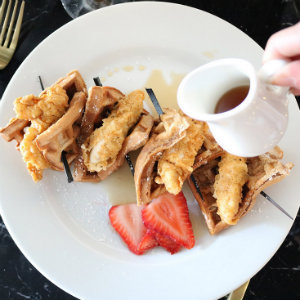 ---
More Greer