Greer's Blog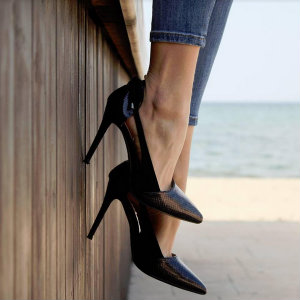 06.21.19
What woman doesn't want to wear high heels without pain, cramps or other discomfort? Find out how you can keep your feet supported and pain free, even while wearing your favorite heels, at Champagne & High Heels, a pop-up shop and presentation at Newport Center Orthopedic on Tuesday, June 25, from 4 to 7 p.m. Guests will enjoy light bites, Champagne, special offers, and a brief presentation about the first-ever high heel insole, available in the U.S. exclusively at Newport Center Orthopedic.
Handcrafted in Germany, the first-ever high heel insole by Medi, a worldwide leader in compression and orthopedics, is debuting in the U.S. at this event. Guests will also enjoy 10% off their first insole purchase, 20% off their second insole purchase, and 15% off all other Medi products, including compression stockings, orthopedic braces, and athletic performance and recovery products.
April Wilson, the National Clinical Educator for MediUSA, will also explain how supporting your feet properly can help the rest of your body perform and feel better. April is certified in Advanced Proficiency in Orthopedics, a licensed Personal Trainer, certified as a Kinesotape Practitioner, and a Physical Therapist Assistant with over 20 years of clinical experience treating orthopedic and sports-related injuries.
Her specialties include treatment of the foot and ankle, along with orthotics, footwear recommendations and video analysis to improve the performance of clients and patients. Her areas of expertise are the lower legs, biomechanical dysfunction, and sports performance including running and cycling.
The store is open Monday through Friday from 8 a.m. to 5 p.m., and Saturday from 9:30 a.m. to 1 p.m.
Newport Center Orthopedic is conveniently located at 400 Newport Center Drive, Suite 104, in Newport Beach.
---
More Greer