Greer's Blog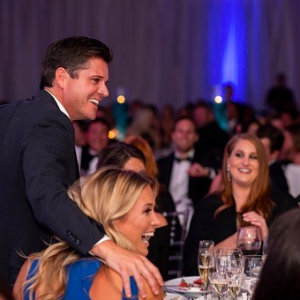 04.22.19
The Glass Slipper Guild, dedicated to supporting the efforts of CHOC Children's, will host a festive evening in honor of the Guild's 25th anniversary with "A Night in Havana" gala, on Saturday, May 4th at the Balboa Bay Resort in Newport Beach.
The Glass Slipper Guild will celebrate the 25th anniversary of the Guild reflecting on past accomplishments and looking ahead to their newest 2 million-dollar pledge to the groundbreaking Fetal Program at CHOC.
The formal event will begin at 5 p.m. with an unforgettable cocktail and silent auction reception. Greeted by the lively tunes of Cuban music and the signature mojito cocktail, guests will experience the old-world glamour of Havana, while enjoying hors d' oeuvres, cocktails and custom rolled cigars in the open-air courtyard at Balboa Bay Resort. At 7 p.m., guests will then be swept away in the ballroom, reminiscent of an era past, for dinner, a live auction and a special presentation featuring life-saving doctors of the fetal program and grateful parents of CHOC patients.
The evening concludes with a casino-themed after party where guests can mingle, dance and enjoy a special guest performance by revolutionary percussion performer Ravi Jakhotia (a.k.a Ravi Drums).
Funds raised from the 2019 Gala will help the Glass Slipper Guild fund a $2 million-dollar pledge toward an innovative and comprehensive Fetal Program in Orange County. Physicians at CHOC Children's and UCI Health, in addition to their valued partner St. Joseph Hospital are working together to elevate maternal and fetal care in our community. They will provide mothers and babies confronting serious birth defects with the best possible care from pregnancy to the newborn period and beyond.
For tickets and more information choc.org.
Balboa Bay Resort is at 1221 West Coast Highway in Newport Beach.
---
More Greer