Greer's Blog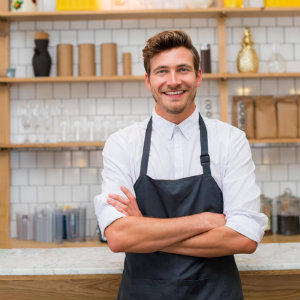 07.31.17
If you're a restaurant owner or interested in finding work in the industry, you can visit CHOPS Jobs, a new career website connecting restaurants with job seekers in the fields of food, beverage, and hospitality. The site, has been endorsed by acclaimed industry professionals including Chef Ross Pangilinan of Mix Mix Kitchen Bar, Chef Noah Blöm of ARC, Restaurant Marín and the Guild Club, and Laurent Vrignaud of Moulin.
Created by recruiting veteran, Stacy Sato, CHOPS Jobs is the first-of-its-kind resource in Orange County, providing not only specialized job listings, but valuable resources for culinary job seekers and employers alike.
In addition to offering specialized job opportunities in Orange County, the CHOPS Jobs website offers: Interactive content for employers and job seekers; articles providing unique insight from industry professionals and tips for job seekers; and resources including in-depth industry statistics, upcoming networking events and job fairs, as well as links to additional online resources for culinary and hospitality workers.
CHOPS Jobs is rising to meet the state's growing need for hospitality professionals. A 2017 National Restaurant Association study concluded that restaurant and foodservice jobs account for 10% of California's employment. The state's 70,000 restaurants employ a total of 1,718,000 people across the state. That number is projected to jump another 10.6%, by 2027, bringing hospitality employment to 1.9 million.
Drawing upon her 25 years of experience in the employment and education industries, Sato believes CHOPS Jobs provides a solution to the hospitality industry's insatiable need for front-of-house and back-of-house staff. Her most recent role as co-owner of CulinaryLab in Tustin inspired Sato to launch CHOPS Jobs.
"CulinaryLab opened my eyes to an unmet need across the restaurant industry. My experience there connected me with many chefs and restaurateurs, a majority of whom shared a common distress: a need to find quality talent," recalls Sato. "At the same time, I was also able to connect with so many talented culinary students; genuine hard-workers who had a strong desire to work in a kitchen, but didn't know how to get their foot in the door. It was obvious that there needed to be a local resource to bridge this gap. With CHOPS Jobs, we aim to create valuable and life-changing connections between Orange County employers and the local community."
---
More Greer