Greer's Blog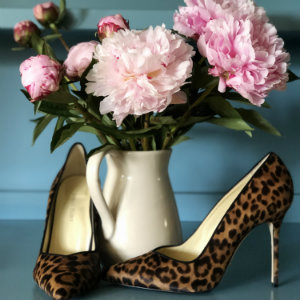 06.24.20
I just discovered NYC-based Sarah Flint shoes, it's a must-have luxury shoe brand with comfort-driven features available online only. Designer Sarah Flint creates timeless, classic styles including women's flats, pumps, sandals, boots, and more that are all handmade in Italy with utmost attention to detail.
She has a loyal following of celeb fans including Halle Berry, Amal Clooney, Kate Hudson, Margot Robbie, and Lady Gaga. I love the styles and how insanely comfortable her shoes are.
Let's face it, no matter how great your shoes look, if your shoes aren't comfortable, you're not going to wear them. I love my new Leopard Print Perfect Pump that has extra padding added to the footbed for increased comfort.
In a time of global unease, Sarah Flint shows love and support for their customers by gifting 400 plus pairs to women fighting on the front lines and donating a portion of sales to hospitals local to their Italian communities where their shoes are made in small family-owned factories.
You can view Sarah Flint collection here and save $50 if you use the code SARAHFLINT-BAGREER.
---
More Greer