Greer's Blog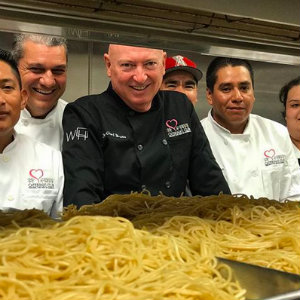 06.28.18
Orange County's Credit Union, has partnered with the Anaheim White House to host a pasta drive benefiting Caterina's Club in hopes to end childhood hunger. Caterina's Club serves 3,840 warm-nutritionally balance meals to underprivileged children five nights a week throughout Orange County, Los Angeles and San Diego.
Through July 31, the Credit Union in Anaheim will be collecting items such as unopened dry pasta, marinara sauce, disposable plates, bowls, forks, Lysol wipes and napkins. The supplies will go towards helping to feed thousands of children.
Open 9 a.m. - 6 p.m. Monday through Friday; 9 a.m. - 2 p.m. Saturday.
2390 E. Orangewood Ave. #106, in Anaheim.
---
More Greer