Greer's Blog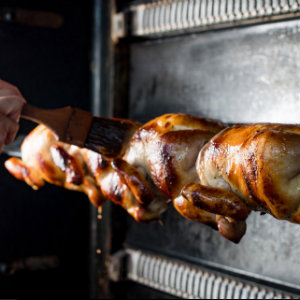 03.18.20
Provenance - NEWPORT BEACH
Allow Chef Cathy Pavlos to take you back to her roots with her Cal-Ital cooking, which features her family's Italian recipes updated with fresher California ingredients. She's offering "Provenance Pantry Concierge" with family meals, including whole lasagnas, pasta kits, and, of course, Grandma Bottari's famous Sunday Sauce. Meals are now offered for curbside pick-up Tuesday-Sunday. Guests may find menus at provenanceoc.com and call (949) 718-0477 to place orders.
The Winery Restaurant & Wine Bar - TUSTIN
Executive Chef Yvon Goetz is offering a menu of his California contemporary regional cuisine for curbside pick-up (priced 15% off regular pricing) at his Tustin and La Jolla locations. Chef Yvon Goetz is also offering guests select cuts of meats to grill at home, based on availability. Allow The Winery family to cook for yours — orders can be placed by calling Tustin at (714) 258-7600. Menus for each location are online at thewineryrestaurants.com. Delivery is available in the coming days on Postmates and Grubhub.
GIFT CARD PROMOTION: Purchase $300 in Gift Cards and receive a complimentary $50 Gift Card; Purchase $500 in Gift Cards and receive a complimentary $100 Gift Card. Valid through April 30, 2020.
*The Winery's Newport Beach location is CLOSED TEMPORARILY.
Hendrix Restaurant & Bar - LAGUNA NIGUEL
At Hendrix, Chef Rainer Schwarz offers a menu of New American cuisine with fish, steaks and chops, complemented by a rotisserie, which delivers dishes for take-away. Hendrix's Rotisserie offers whole Chicken, Porchetta, Drip Potatoes, and more. Menu can be viewed online at hendrixoc.com/our-menus and guests may place orders by calling (949) 248-1912. Hendrix also offers delivery through DoorDash.
Sushi Roku - NEWPORT BEACH
Sushi Roku prides itself on featuring global ingredients throughout the menu to create a contemporary sushi experience unlike any other in the region. They are now offering White-Glove Curbside Pick-Up at Sushi Roku Newport Beach, and guests may call (949) 706-3622 to place orders. Sushi Roku is also offering FREE DELIVERY through DoorDash and UberEats from 5 p.m. to 9 p.m. daily. Menus online at sushiroku.com.
Sessions West Coast Deli - HUNTINGTON BEACH, IRVINE, NEWPORT BEACH (Peninsula)
Sessions West Coast Deli is offering its fresh, scratch-made sandwiches, salads and sides for curbside pick-up or delivery (through Postmates, Grubhub, DoorDash and UberEats). View menus and order online for pick-up at sessionswcd.com.
*Sessions' Fashion Island location is CLOSED TEMPORARILY.
Haven Craft Kitchen+Bar - ORANGE
Located in historic Old Towne Orange, this beloved establishment is offering a limited menu of comforting dishes laden with the freshest seasonal ingredients for curbside pick-up or delivery through GrubHub. Guests may call (714) 221-0680 to place orders for pick-up and view menus at havencraftkitchen.com.
Provisions Deli Shop - ORANGE
Provisions Deli & Bottle Shop's tasting room, bottle shop and specialty market is open and with an extensive selection of bottled craft beers and wines available for retail purchase. Provisions also offers a selection of cheeses, charcuterie, breakfast items, deli sandwiches and prepared foods available for dine-in or curbside pick-up. View menus online at provisionsdeli.shop and orders can be placed by calling 714-997-2337.
Chapman Crafted Beer
Following guidance from the California Craft Brewer's Association and the State of California, the Chapman Crafted tasting room will be open daily from noon to 8 p.m. for TO-GO SALES ONLY. Guests will be able to purchase 4-packs and crowler fills for all beers (except nitro beers). Guests are asked to please not bring in growlers at this time, in an effort to limit incoming items. Information about Chapman Crafted can be found online at chapmancrafted.beer.
ARC Food & Libations - COSTA MESA
Allow Chef Noah Blöm to feed your soul. His American Roast House offers his acclaimed comfort food and classic cocktails for dine-in, and his flame, fire & finesse is also available for curbside pick-up with an online ordering system in place at arcrestaurant.com/order-online. Temporary Hours of Operation are 4 p.m. to 10 p.m. daily. Delivery offered through DoorDash from 4 p.m. to 9:30 p.m. daily.
ARC Butcher & Baker - NEWPORT BEACH
ARC Butcher & Baker prides itself on delivering a home-style and healthy meal, without the work. Located in the historic Cannery Village in Newport Beach, they offer fresh baked morning goodies & coffee, streetwiches and salads for a quick lunch, and healthy, family-style dinners on the go. Their take-out family-style meals bring exceptional value, with fresh items from the bakery, butchery and our café. With a variety of simply sophisticated options to choose from, they do all the heavy lifting. Explore their menu and order online for pick-up at toasttab.com/arc-butcher-baker. Local delivery is available, depending on distance. Delivery offered through DoorDash.
Fable & Spirit — NEWPORT BEACH
Fable & Spirit's Executive Chef David Shofner is offering many of his guests' favorite dishes for curbside pick-up to be enjoyed in the comfort of your own home, daily from 4–8 p.m. View the new To-Go Menu online at fableandspirit.com and place orders by simply calling (949) 409-9913. The restaurant will offer delivery through GrubHub beginning Friday, March 20th.
BELLO by Sandro Nardone — NEWPORT BEACH
Chef Sandro Nardone presents traditional authentic Italian food and modern dishes in a style similar to that served at the top restaurants in Italy and now, he is offering some of his most popular offerings on BELLO's menu, including its signature made-to-order, wood-fired pizzas, for curbside pick-up and delivery through Grubhub and Ubereats. For menu, please visit bellobysandronardone.com.
TACO ROSA — IRVINE & NEWPORT BEACH
Chef Ivan Calderón's approach to healthy, authentic and sustainable Mexican City cuisine goes beyond the trendy words – his commitment to serving only locally sourced GMO-free corn, sourcing locally from those who share his vision, and offering sustainably caught wild seafood at all of his restaurants has been noted. Taco Rosa offers a Party Platter Menu with everything from empanadas to mini burritos, and family-size taco packages and tamales by the dozen. Party Platter Menu can be found online at tacorosa.com/ and orders for curbside pick-up can be placed by calling Taco Rosa Irvine at (714) 505-6080 or Newport Beach at (949) 720-0980. Both Taco Rosa locations are currently offering FREE DELIVERY to those within a 2-miles radius of the restaurants.
TACO MESA —COSTA MESA, MISSION VIEJO, LADERA RANCH, ORANGE
Taco Mesa is known for its healthy and authentic Mexican cuisine. Chef Ivan Calderon's menu includes Party Platters, capable of feeding a family for a few days, can be found online at https://www.tacomesa.com/our-menu#menu=party-platters. His menu offerings are currently available for curbside pick-up at all four Orange County locations. All Taco Mesa locations are currently offering FREE DELIVERY to those within a 2-miles radius of the restaurant. Orders for pick-up or delivery may be placed by calling: Taco Mesa Costa Mesa: (949) 642-0629; Taco Mesa Mission Viejo: (949) 472-3144; Taco Mesa Ladera Ranch: (949) 364-1957; Taco Mesa—Tortillería Orgánica & Café in Orange: (714) 633-3922.
ADYA - IRVINE
Chefs Shachi Mehra and Sandeep Basrur showcase Indian dishes laden with bold spices and flavorful ingredients. ADYA's Irvine location is offering delivery through Postmates - Irvine, DoorDash - Anaheim & Irvine, GrubHub - Irvine, GrubHub - Anaheim, UberEats - Anaheim, and UberEats - Irvine. View menus and order for curbside pick-up online at adyaoc.com/.
FAMILY MEALS AT ADYA IRVINE The team at ADYA has created family meal options that are laden with health benefits that can be found in Indian food. Their Dal is made with lentils that are packed with protein, fiber, vitamin B6, and folate; while their Chana Masala is made with garbanzo beans, a legume that is loaded with folate, iron, fiber, and vitamin B, and it's flavorful sauce is blended with lots of garlic, ginger, chiles, and good-for-you spices!
The following options are available for pick-up at ADYA Irvine:
Chicken Tikka Masala or Paneer Masala meal with rice, naan, dal and salad (Serves 4 / $48)
Vegetarian Curry of the Day or Chana Masala meal with rice, naan, dal and salad (Serves 4 / $45) (Vegan meal can be requested with Chana Masala)
Orders may be placed by calling: Anaheim (714) 533-2392 or Irvine (949)679-2299.
*ADYA's location at the Anaheim Packing House is CLOSED TEMPORARILY.
Georgia's Restaurant — LONG BEACH
When it comes to comfort food, there's nobody who does it better than the team at Georgia's! There's a reason it's called Soul Food, and theirs truly feeds the soul with family recipes available for curbside pick-up and delivery from Long Beach Exchange through Grubhub. In addition, Georgia's Long Beach is currently offering the following two special FAMILY MEALS for pick-up: FRIED CHICKEN DINNER with an 8-piece bucket of their famous Fried Chicken and 2 large Soulful Sides for $20; and SOULFUL DINNER with a choice of any 2 of the following Plate-Ups or Specialty Dishes: Fried Chicken, Grilled Tilapia, Fried Catfish, Smothered Pork Chop, Blackened Chicken Pasta, or Jambalaya, with 2 Georgia House Salads and Cornbread for $30. Specials are available from 11:30 a.m. to 6 p.m. (temporarily modified hours). Find more information at georgias-restaurant.com.
---
More Greer