Greer's Blog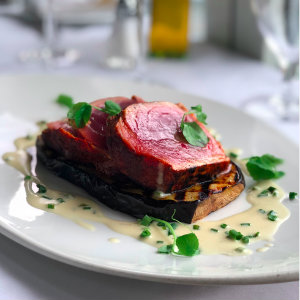 01.09.20
Who wants to skip out on nights out with friends or spend all day Sunday meal prepping? Now Davio's Northern Italian Steakhouse in Irvine makes it easy to achieve your health goals without giving up fun dinner dates with the Awaken 180 menu.
Whether you are doing the Whole 30, Paleo or Keto Diet this menu is perfect for you! Available at all Davio's locations – Davio's is known for its fine dining but is now making it easier for guests to eat out and maintain their weight goals in the New Year.
Chef/Owner Steve DiFillippo noticed more and more people requesting healthier substitutions so he took that direction and now offers an additional menu called the Awaken 180 menu. The new dishes are filled with vegetables, such as zucchini, spinach or cauliflower rice paired with lean proteins such as filet mignon, chicken, shrimp and tuna. All the dishes portioned and prepared without sugar as well as healthy fats, such as extra virgin olive oil.
Davio's Awaken180° Menu offers guests an array of entree selections, as well as appetizers, salads and even dessert! The Awaken180° Menu is available at all Davio's locations for lunch and dinner.

Davio's Awaken180° Sample Menu
Antipasti
Sautéed Asparagus, Black Pepper, Olive Oil
*2 oz Beef Carpaccio, Arugula, Capers, Lemon, Olive Oil
*Tuna Tartare, Avocado, Mustard
Shrimp Cocktail, Horseradish

Insalate
Arugula, Lemon, Olive Oil
Chopped Romaine, Green Beans, Tomatoes, Cucumber, Avocado, Mustard, Cider Vinegar Warm Spinach, Roasted Red Peppers, Portobellos, Olive Oil, Apple Cider

Caserecci
6/8 oz Oven Roasted Chicken, Grilled Zucchini, Summer Squash, Lemon Basil Vinaigrette *6/8 oz Pan Seared Salmon, Cucumber, Tomato Parsley Salad, Lemon Olive Oil
6/8 oz Sautéed Jumbo Shrimp, Asparagus Spears, Lemon Sauce
*6/8 oz Blackened Tuna, Grilled Eggplant, Chive Butter
*6/8 oz Filet Mignon, Spicy Cauliflower Rice, Spinach
*8 oz Flat Iron Steak, Crispy Wild Mushrooms, Broccoli Rabe
Two Pound Butter Poached Lobster, 6 oz Lobster Meat, Green Beans, Cauliflower Purée
Dolce
Lemon, Lime Sorbet

All of the entrees are based on 6 - 8 ounces of protein and 2 cups of vegetables total per meal.
Davio's is located at 18420 Von Karman Avenue in Irvine.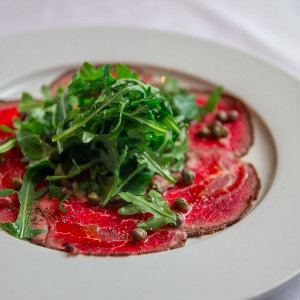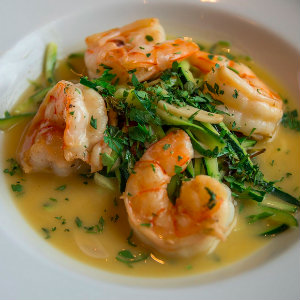 ---
More Greer