Greer's Blog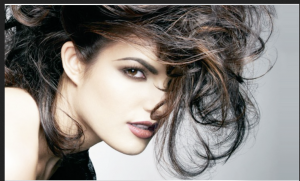 02.14.13
Master stylist Billy Enriquez has been taming Orange County tresses for over a decade, and here is your opportunity to experience the complete signature "De-stress" Package at his Eco Chic Salon and give back while on your way to feeling and looking your best. If you purchase this package which includes a aromatherapy scalp massage, deep conditioning treatment, cut, color, and finishing services this week Billy will donate $100 of every package to Educating Jack and Milly. On top of that he is offering this package to Greer's OC subscribers for $50 off the regular price making this complete service only $350.
Simply go to http://ecochicsalon.com and purchase this packages between now and Friday, Feb. 15 for use anytime before Saturday, March 30 and you can do a world of good for Jack and Milly's education!
Greer Wylder met Jack and Milly on a month-long volunteer trip in 2010 to their tiny village in western Kenya. She promised to give them a college education so that they can escape a life of poverty (they lived on about $1 per day in a small village with no electricity or running water). Now they are in their third year of education at universities in Nairobi, Kenya and are on their way to a better future.
Eco Chic Salon is at 2646 Dupont in Irvine. 949.752.4911.
---
More Greer