Greer's Blog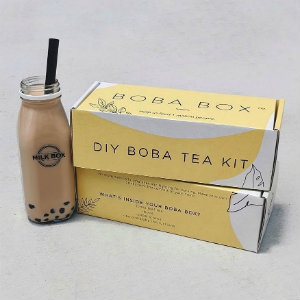 07.03.20
Milk Box introduces the DIY Boba Box launching July 4 at 9 a.m. at milkboxbar.com. Each DIY Boba Box retails for $20. Of that, $5 will be going to feed those in need. $5 to their brand partners, $5 is their cost of labor and overhead, and $5 is their cost of goods!
And, they've partnered with Bracken's Kitchen, each box sold helps feed 10 people!

And, another added benefit: make delicious boba at home! Each box makes eight drinks! Purchase at milkboxbar.com and use "mrcheam" for 10% off!
---
More Greer