Greer's Blog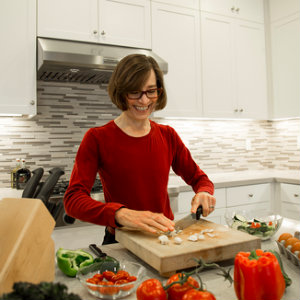 05.18.17
Wellness coaches are the latest trend in health and fitness. You could say, they are even better than a personal trainer because they advise on all aspects of health, from custom eating plans to individual work-out routines. Author, certified Mayo Clinic wellness coach, National Academy of Sports Medicine-certified fitness nutrition specialist and National Academy of Sports Medicine-certified personal trainer, Lorie Eber, is one of only 20,000 certified wellness coaches in the U.S. today.
A re-careered corporate litigator who decided to pursue her passion for health at the age of 49, Lorie is known for her custom weight-loss plans— without the use of supplements or powders—and her "Tell it like it is" style honed through two decades in the law.
For Greer's OC readers only, Lorie is offering a $100 discount on her eight-week program. The program, valued at $750 is just $650, and runs through the month of May. Please call 714 357-9946 or email EberLorie@gmail.com for more details. You can find out more about Lorie's program at lorieeberwellnesscoaching.com.
The program features a complete assessment of current health habits, personal weekly coaching sessions, formulation of a specific plan that meets objectives, My Fitness Pal weekly monitorings, daily health tips and more!
---
More Greer