Greer's Blog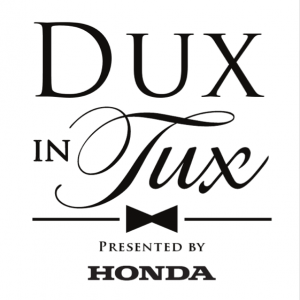 02.20.13
The Anaheim Ducks will be hosting the 13th annual Dux in Tux presented by Honda on Friday, at the Hyatt Regency Irvine. Dedicated to raising funds for the Anaheim Ducks Foundation, the evening will feature some of OC's most renowned chefs, each of whom has donated their time to the cause. Paired with an Anaheim Ducks "sous chef," each chef will serve a table of 12 for a unique dining experience.
With an expected attendance of 300, supporters of this sold-out event ($250 per plate) will enjoy an evening of incredible food and great company, while also learning about the primary program facilitated by the Anaheim Ducks Foundation: Ducks S.C.O.R.E. (Scholastic Curriculum of Recreation & Education).
Participating chefs include:
Anaheim White House – Bruno Serato & Chef Eddie Meza
Bruxie – Dean Simon, Chief Waffler
Charlie Palmer Bloomingdale's South Coast Plaza – Chef Sea Kyeong Kim
the crow bar and kitchen – Chef John Shaw
Mastro's Restaurants – Chef Matthew Briggs
THE RANCH Restaurant & Saloon – Chef Michael Rossi
St. Regis Monarch Beach – Chef Frederic Castan
For more information about the Anaheim Ducks Foundation visit here.
---
More Greer