Greer's Blog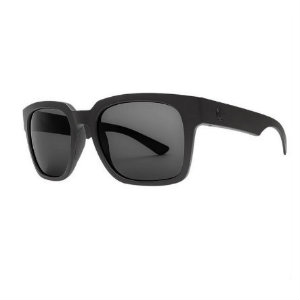 06.30.17
Electric, makers of SoCal inspired premium eyewear, and Cycle Zombies, self-proclaimed purveyors of surf trash and custom motorcycle culture, just joined forces for the launch of the Zombie S Frame.
Drawing inspiration from styling of the '60s, the Zombie S pays homage to its Cycle Zombies design roots with modern functionalities.
Influenced by surf, skate, music, and chopper culture, the Cycle Zombie family lives and operates out of Huntington Beach. Big Scott, father to CZ members Scotty and Taylor, has been building custom choppers for years as a passion and a business. Both Scotty and Taylor grew up swapping parts at motorcycle shows, building their first bikes with Big Scott, surfing, skating, and living their own southern California dream. This unique lifestyle helped created the Cycle Zombies moniker they are famous for today.
The unisex Zombie S Frame is durable, flexible, and extremely lightweight. They're a perfect addition to Electric's hybrid sport line, the S-Line, and are available in five color-ways. The hidden silicone nose bridge and dual-action Plasticam hinge makes this frame easy to wear for gritty, active lifestyles.
"Scotty and the Cycle Zombies family have grown to be a huge part of our family at Electric. Over the last few years of shooting with them, and helping to support their lifestyle, I have really come to appreciate the way they approach what they do, and the strong family values that back it up. They are great people with a really neat eye for vintage. The Zombie S frame is like a chopper in and of itself. Scotty took the frame front from our Forty Five, chopped it with the temples from our Detroit, and created a totally custom product," said Eric Crane, CEO.
The Electric Zombie S retails for $100 and is available globally at select specialty retailers and online at electriccalifornia.com.
---
More Greer